Overschiestraat 63, Amsterdam 1062 XD

|

info@flexas.com

|

Tel: +32 (0)28086598
Schaliënhoevedreef 20 T, Mechelen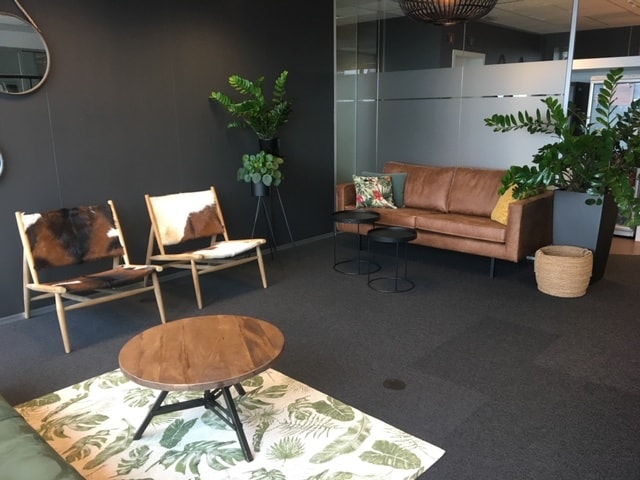 Kaj Jansen
Email: k.jansen@flexas.com
Tel : +32 2 808 65 98
Property details
Office space, Storage space
Schaliënhoevedreef 20 T 2800 Mechelen
24-Hour Accessibility
Reception desk
Lunch facilities
Meeting rooms
Furniture optional
Elevator
Glass fiber internet
train station: 3.1km bus station: 2.8km
Air conditioning system
Amphithéâtre
Security
Cafe
Fitness room
Climate control system
Pantry / Kitchen
Wheelchair accessible
Garden
On site or in garage
Free in the vicinity
Paid in the vicinity
About the office
Office for rent in Mechelen. There are offices available at Schaliënhoevedreef 20T, at the business park in Mechelen North. The building and the landlords offers a lot of facilities. There are coffee corners, lounge spaces and you can use the catering service. Besides that, there is high speed internet, a front desk and postal service, and meeting rooms. You can work whenever you want, because the building is 24 hours a day, 7 days a week open. The office spaces are modern and businesslike furnished. Therefore, you can add your own personal touch to it.
The neighbourhood of Schaliënhoevedreef 20 T, Mechelen
Beside the many facilities in the building, the surroundings add a lot to the workspace too. The office building is located between many different companies and the business park is right next to the E19, which makes the connection to Antwerp or Brussels an easy one. Public transportation can also taking you to your work easily. In the nearby area there is child daycare, fitness and a few nice restaurants. That way you can work on yourself, next to working for your company.

The slogan "Professional office in great locations" is perfectly chosen for these buildings. And you can be a part of this lively area! The success of these office buildings? The many choices. MC Square Mechelen offers office spaces, but also virtual offices, co-working offices and meeting rooms.