In this office it is possible to scale up and down. This means that you can purchase more office space as you grow. It is often possible to scale up and down per month.
This office has a customer-friendly reception that welcomes your customers well and gives them a cup of coffee in advance.
This office has several meeting rooms which you can use as a tenant.
This office is 24/7 accessible
This office has high-speed fiber optic internet. 
About this office on Amstelveenseweg 500
Office space for rent in the former office of the ING Bank. In this imposing office situated at the Amstelveenseweg 500 in Amsterdam we offer plenty of space. The office is highly representative and clearly visible from the highway A10 and surroundings. There is space for rent ranging from 15 m2 to 2,000 m2. These offices are very luxuriously furnished and equipped with all the necessary amenities that the modern user requires. There are many communal areas, such as a lunch room where you can meet other entrepreneurs and share knowledge. Moreover, there are common areas that you can reserve for use.
Address
Amstelveenseweg 500
1081 KL Amsterdam
This location provides office space with a fully functioning infrastructure, including I.T. and telephone services, furniture, utilities, etc. You are therefore able to move in immediately. You pay per person / desk on a monthly basis including costs such as heating, electricity, insurance etc. You can rent space for any period from one month to several years. Additional services such as meeting room rental, secretarial services, photocopying and I.T. assistance are usually available at extra cost. In addition to a fixed-term contract, you can also rent on a monthly basis and leave without notice or fine.
Services
What kind of services can I expect from this office?
Parking
Where to leave your car?
On private property or garage
Facilities
What makes this office space so special?
Accessibility
How to get to this office space.
Subway Amstelveenseweg [ 13 mins walk ]
Train Amsterdam Zuid [ 27 mins walk ]
The Neighbourhood of Amstelveenseweg 500
All in's and out's about the area.
The office is located at the Amstelveenseweg 500 in Amsterdam. In the immediate vicinity there are a number of very large companies and the VU University Medical Center. Some of the major companies located near the office are: ABN Amro, Van Doorne and Nikon. The office is located on the edge of the axis and is located right next to the A10 motorway. The center of the city of Amsterdam can be reached in just a few minutes via the Amstelveenseweg. 
The office has a good accessibility by both car and public transport. The office building can be reached by car by using the  Buitenveldertbaan exit via the A10 (and the E19 via the A9 and A5). Public transport is available at your doorstep. There are an underground / tram station and two bus stops situated only a few minutes' walk away from the office.
Look around the office.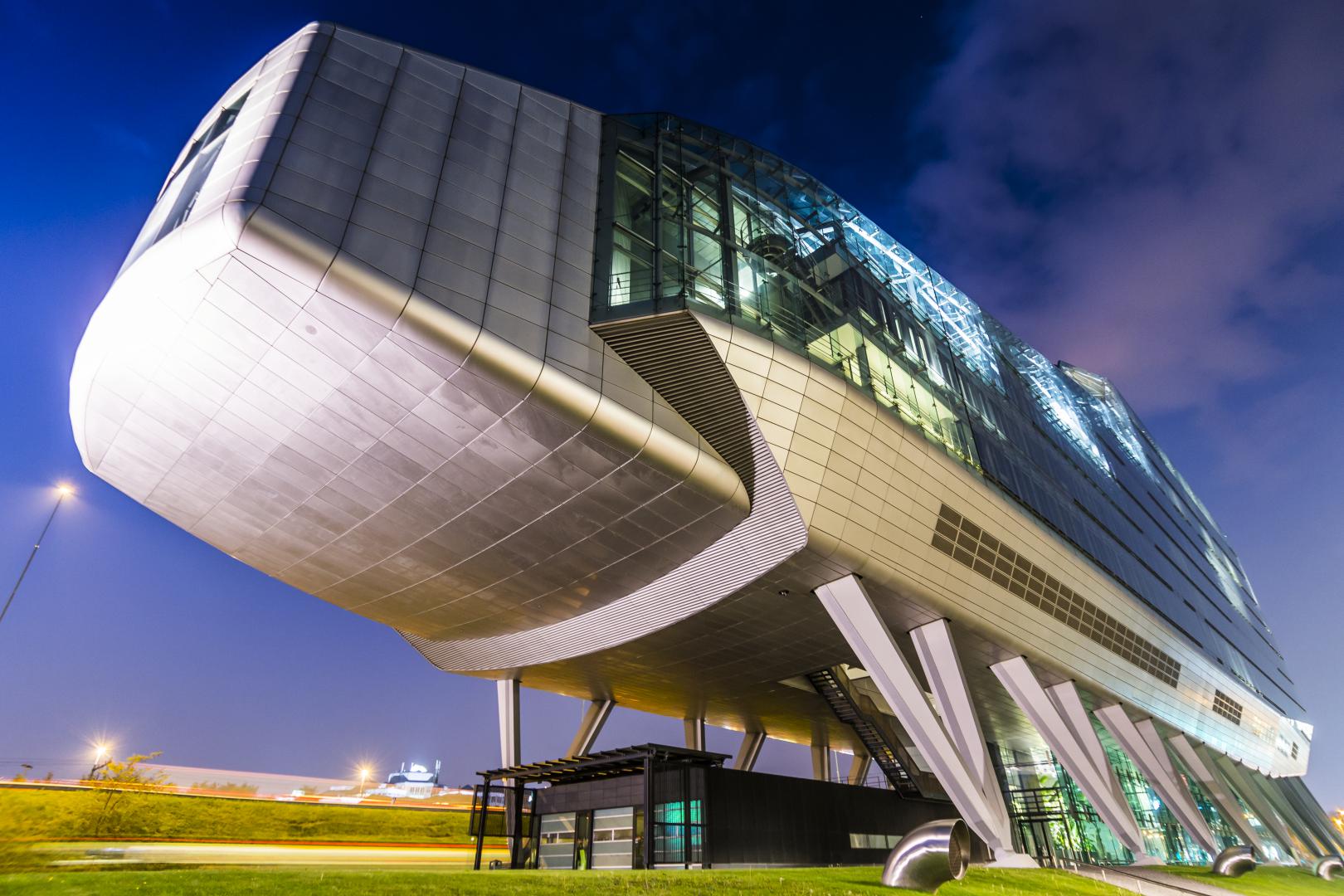 Click to view the virtual tour
Reviews about this office space
What do our customers say about Amstelveenseweg 500
19 October 2017
Erg fijne bezichtiging & vooral erg vriendelijk personeel!
18 October 2017
Erg fijne bezichtiging & vooral erg vriendelijk personeel!
13 March 2017
Goede, vriendelijke ontvangst en keurige en uitgebreide rondleiding. prachtig gebouw met goed faciliteiten.
21 December 2016
Schitterende ligging en bijzonder goed en mooi gefaciliteerd..
20 January 2016
Ontvangst door de verhuurder was erg professioneel, daarna de kantoren gezien en we waren hiervan zeer onder de indruk!
Add new comment