This office has high-speed fiber optic internet. 
This office has a customer-friendly reception that welcomes your customers well and gives them a cup of coffee in advance.
This office has several meeting rooms which you can use as a tenant.
This office is 24/7 accessible
About this office on Keizersgracht 125
This is a very modern canal location with multifunctional office units and conference rooms. There is a wide choice of fully-facilitated offices or just upholstered units, varying from standard to highly luxurious spaces and from affordable to very exclusive units ranging from 20-300 sqm, with every possible kind of services available for a period of one day, one week, one month, six year or a year. The location of this unique concept is situated on the Keizersgracht 125-127, right in the heart of Amsterdam. In this monumental canal side property there is a professional reception desk with reception room for your guests, a meeting room, a fast internet connection and an indoor parking garage where some spaces are available (and several other amenities). The building on the Keizersgracht has a surface area of ​​approximately 3,000 square meters and is divided into multifunctional business units, equipped with central heating, telephone and internet connections.
Address
Keizersgracht 125
1015 CJ Amsterdam
This location provides office space with a fully functioning infrastructure, including I.T. and telephone services, furniture, utilities, etc. You are therefore able to move in immediately. You pay per person / desk on a monthly basis including costs such as heating, electricity, insurance etc. You can rent space for any period from one month to several years. Additional services such as meeting room rental, secretarial services, photocopying and I.T. assistance are usually available at extra cost. In addition to a fixed-term contract, you can also rent on a monthly basis and leave without notice or fine.
Services
What kind of services can I expect from this office?
Parking
Where to leave your car?
On private property or garage
Facilities
What makes this office space so special?
Accessibility
How to get to this office space.
Subway Amsterdam Centraal [ 16 mins walk ]
Train Amsterdam Centraal [ 16 mins walk ]
Bus Amsterdam Centraal [ 16 mins walk ]
The Neighbourhood of Keizersgracht 125
All in's and out's about the area.
In the immediate vicinity of the office you will find the Dam square, the Jordaan area, the Wester church, many shopping facilities, hotels and restaurants. This office location on the Keizersgracht is situated in the middle of the bustling center with its shopping districts in the charming 'Negen Straatjes' and the Jordaan. There is plenty to see and do around the office, but the space itself is quiet, enabling you to focus. 
The location is accessible both by car and by public transport. The  Amsterdam Central Station is approximately a 12 minute walk away and there are also several tram and bus stops near the office building. It takes about the same amount of time to get to the office by car (from the Amsterdam Ring road).
Look around the office.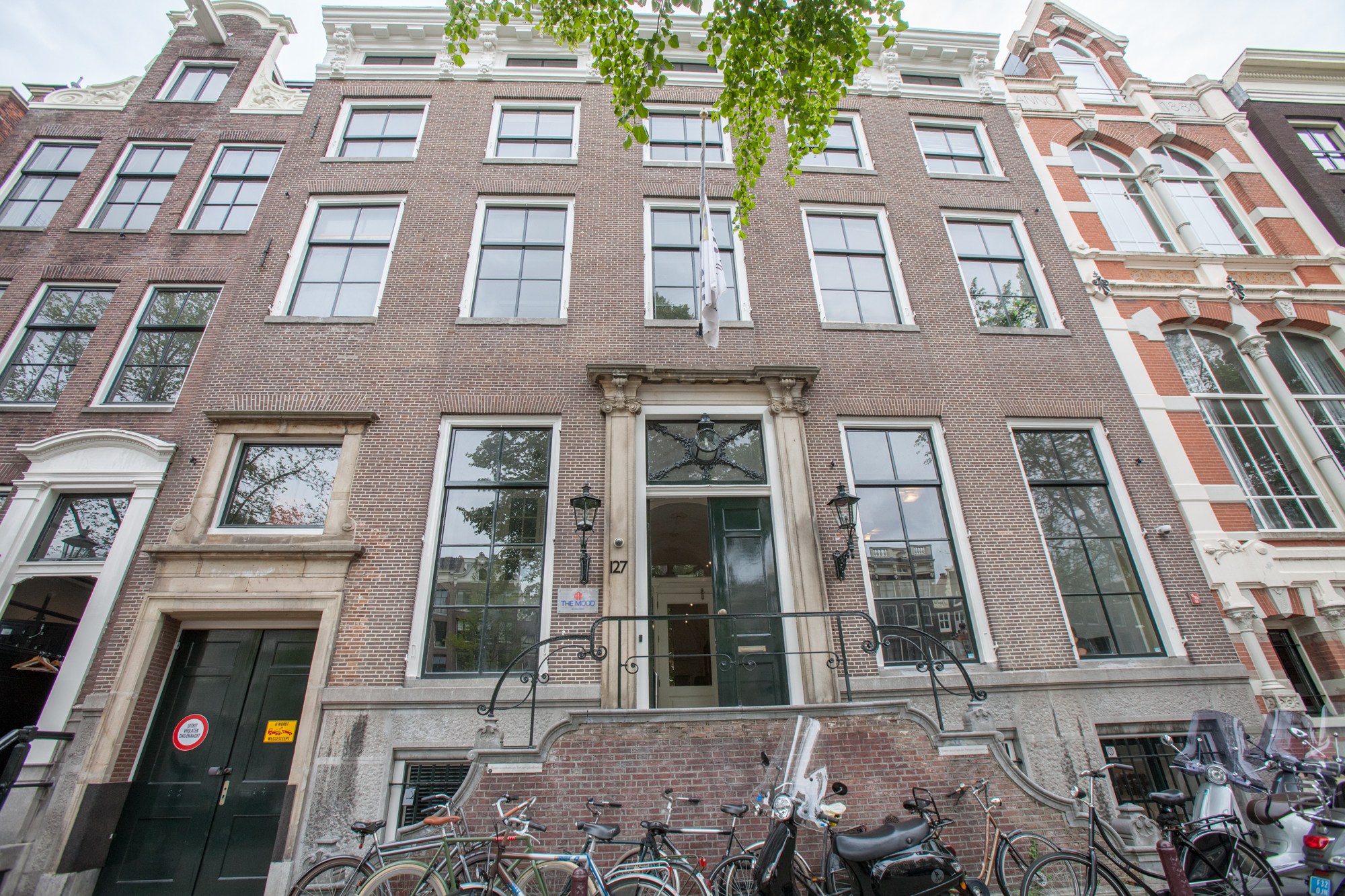 Click to view the virtual tour
Reviews about this office space
What do our customers say about Keizersgracht 125
22 December 2020
Mooie kamers, aardige beheerder. Ik heb op 2 ruimtes een optie genomen. De prijs van de huur is te doen, zonder veel extra's die erbij komen. Donderdag ga ik er voor de 2 e keer bezichtigen en neem iemand mee. Zeer prettige manier hoe ze contracten aangaan.
17 December 2018
Inmiddels nieuwe beheerder aangesteld, vriendelijk, heldere rondleiding & uitleg. Sommige delen van het pand leken inderdaad wel kruip door, sluip door maar men vertelde ons dat het dan ook 3 panden zijn die later gekoppeld zijn. Wij hebben inmiddels een ruimte hier gehuurd.
03 October 2016
Vieze, stoffige bende. Overal vuil en ruikt het naar rook.
02 May 2016
Kleine units, ideale grachtenlocatie voor startende bedrijven.
24 April 2016
Mooie ruimtes met diverse mogelijkheden, maar hangt een sfeer die niet aansluit bij mijn wensen. De kamers die uitmonden op het balkon zijn wel erg leuk!
09 November 2015
Centrumlocatie, goed bereikbaar, drukke omgeving
15 September 2021
Super rondleiding en heel veel kantoor facilities worden aangeboden.
Add new comment