This office is 24/7 accessible
This office has high-speed fiber optic internet. 
In this office it is possible to scale up and down. This means that you can purchase more office space as you grow. It is often possible to scale up and down per month.
This office has a customer-friendly reception that welcomes your customers well and gives them a cup of coffee in advance.
This office has several meeting rooms which you can use as a tenant.
About this office on Meeuwenlaan 100
Rent office space in Amsterdam. This beautiful building in Noord is the right place for you when it comes to connection, creativity and focus. This characteristic building dating from 1917 has a rich history. It was originally built as an industrial warehouse and has now been transformed into an inspiring office building. It has a spacious layout with an office space of 7,800 m2 LFA and 10,800 m2 GLA.
There is a welcoming reception desk and various communal areas where you can meet up for a good chat. This building in Noord also puts the focus on spontaneous interaction between colleagues and new contacts. There are 40 companies with diverse creative backgrounds located in this building. Every company, from small to large, has the opportunity to bring their corporate culture to life through the inspiring design and interesting programming within this office building. 
In the building you will find both comfort and culture. There are several common areas that encourage you to work outside of your traditional work environment. Furthermore, there are flexible meeting rooms, a catering facility and even a cinema! 
Address
Meeuwenlaan 100
1021 JL Amsterdam
This location offers managed office spaces. The services provided by managed office locations varies per location. These are often unfurnished private office spaces. For more information about the managed office options within this location, please feel free to contact us.
Services
What kind of services can I expect from this office?
Parking
Where to leave your car?
On private property or garage
Facilities
What makes this office space so special?
Accessibility
How to get to this office space.
Subway Amsterdam Centraal [ 22 mins walk ]
Train Amsterdam Centraal [ 22 mins walk ]
Bus Amsterdam Centraal [ 22 mins walk ]
Look around the office.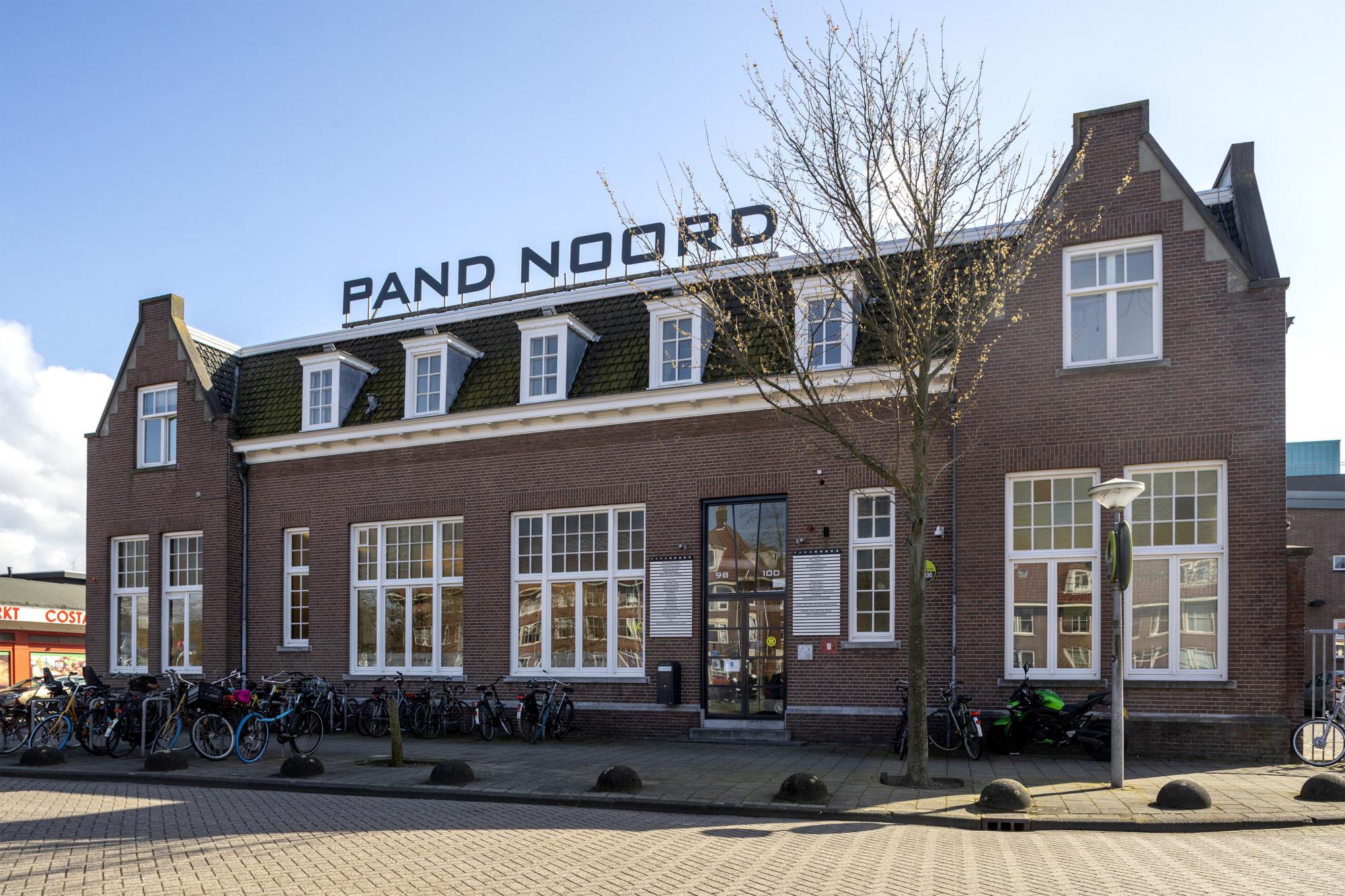 Click to view the virtual tour
Reviews about this office space
What do our customers say about Meeuwenlaan 100
06 April 2021
super mooie locaties!
Maar helaas te hoog geprijsd voor ons op dit moment.
06 October 2019
Heel prettige werkplek, leuke verzamelplek, met alles in huis; kantine/restaurant, gratis vergaderzalen, theaterzaal, IT-bedrijf, parkeren voor bijna niks, OV heel dichtbij en hartje centrum eigenlijk.
Add new comment