This office has several meeting rooms which you can use as a tenant.
This office is 24/7 accessible
This office has high-speed fiber optic internet. 
About this office on 's-Gravenhekje 1
Office space available in one of the finest buildings in Amsterdam. The West Indisch Pakhuis (West Indian Warehouse) provides open work spaces with a flexible mobile interior. The space really moves along with your needs. During the day the rooms can be used as an office, can be used as an exhibition room on Monday evening and as a dance floor on Friday night. The big old beams and old stone walls have been preserved and add to the wonderful ambience of this property. You can really impress your clients here. The atmosphere in the building is very positive and will encourage you to rise to great heights.
Starting partnerships here is not unthinkable, and even encouraged. The West Indian Warehouse was  previously occupied by large organisations, but is now available for everyone and a hot spot for the enterprising creative crowd. There are already several companies located in the building, including the Solar Initiative 1% Club, the Coffee company HQ, SUE Amsterdam and Texttochange.
Address
's-Gravenhekje 1
1101 TG Amsterdam
This location provides office space with a fully functioning infrastructure, including I.T. and telephone services, furniture, utilities, etc. You are therefore able to move in immediately. You pay per person / desk on a monthly basis including costs such as heating, electricity, insurance etc. You can rent space for any period from one month to several years. Additional services such as meeting room rental, secretarial services, photocopying and I.T. assistance are usually available at extra cost. In addition to a fixed-term contract, you can also rent on a monthly basis and leave without notice or fine.
Services
What kind of services can I expect from this office?
Parking
Where to leave your car?
Facilities
What makes this office space so special?
Accessibility
How to get to this office space.
Subway Amsterdam Centraal [ 15 mins walk ]
Train Amsterdam Centraal [ 15 mins walk ]
Bus Amsterdam Centraal [ 15 mins walk ]
The Neighbourhood of 's-Gravenhekje 1
All in's and out's about the area.
Several media organizations working in design and branding are already based in this building. The office is within walking distance of the Nieuwmarkt and Amsterdam's city center with all the shopping. At the Nieuwmarkt you can enjoy a delicious lunch, business dinner or get-together. Moreover, there are several museums in the area, including the Shipping museum and Nemo.
The accessibility of this property is excellent. It is located near the Amsterdam Central Station, providing a connection to the extensive public transport network in Amsterdam and the Netherlands. Because the office building is situated close to the Prins Hendrikkade, you can reach the office building easily via exit S114 and the Piet Heinkade.
Look around the office.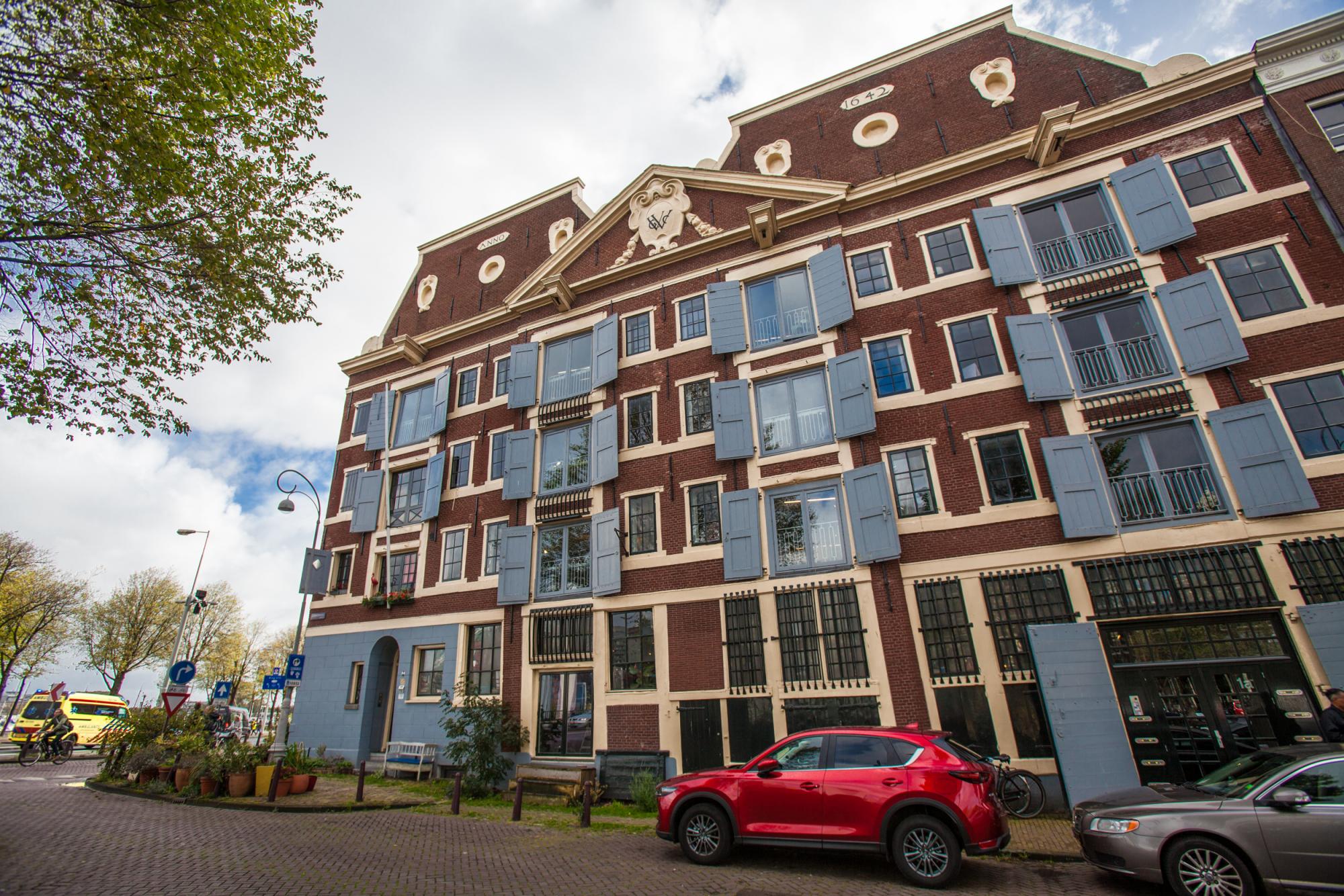 Click to view the virtual tour
Reviews about this office space
What do our customers say about 's-Gravenhekje 1
12 December 2018
Tijdverspilling!
Er was niemand aanwezig voor een rondleiding.
Degene die uiteindelijk werd opgetrommeld wist niet om welke ruimte het ging.
Na het hele gebouw door te zijn gedwaald en een aantal telefoontjes van onze rondleider verder bleek het om een kelderruimte te gaan met nagenoeg géén daglicht. Komt totaal niet overeen met onze wensen of de advertentie op de flexas website.
25 November 2015
Sfeer goed, mooie locatie, een van de locaties die er bovenuit steekt
Add new comment