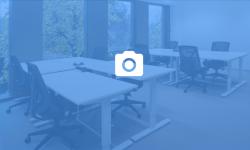 Photos available soon
This office has several meeting rooms which you can use as a tenant.
This office is 24/7 accessible
In this office it is possible to scale up and down. This means that you can purchase more office space as you grow. It is often possible to scale up and down per month.
Address
Schippersgracht 1
1011 TD Amsterdam
This location offers managed office spaces. The services provided by managed office locations varies per location. These are often unfurnished private office spaces. For more information about the managed office options within this location, please feel free to contact us.
Services
What kind of services can I expect from this office?
Parking
Where to leave your car?
On private property or garage
Facilities
What makes this office space so special?
Accessibility
How to get to this office space.
Subway Amsterdam Centraal [ 19 mins walk ]
Train Amsterdam Centraal [ 19 mins walk ]
Bus Amsterdam Centraal [ 19 mins walk ]
Reviews about this office space
What do our customers say about Schippersgracht 1
Add new comment