Highlights
24-hour access to offices
Super fast fibre optic internet
About the office space on Wijnhaven 15
Lovely working with a view of the river Maas? This office space is located in one of the most beautiful places in Rotterdam. It is a great monumental canal house with stylish rooms and a beautiful view. Enjoy a delicious lunch, drinks, snacks or a refreshing walk in the city centre. In the immediate vicinity you will find the Market Halls, restaurants at the Oude Haven and Rotterdam University of Applied Sciences.
Location and accessibility
Nearest public transport
Subway Rotterdam Centraal [ 29 mins walk ]
Train Rotterdam Central [ 27 mins walk ]
Bus Rotterdam Zuid [ 30 mins walk ]
Parking
On private property or garage
Address
Wijnhaven 15 3011 WH Rotterdam
About the area
This office space in Rotterdam is located next to Het Witte Huys and the Marines Museum and is a 2-minute walk from Blaak train station. Via the Maasboulevard this location is perfectly accessible by car. There is public parking in front of the building or in the nearby parking garages.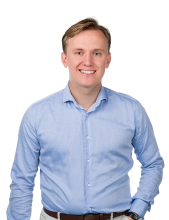 We know better than anyone that finding an office is not an easy job. We are there for you and personally assist you throughout your search.
What tenants and visitors say about this office
Add new comment