What is the average office rental costs per square meter?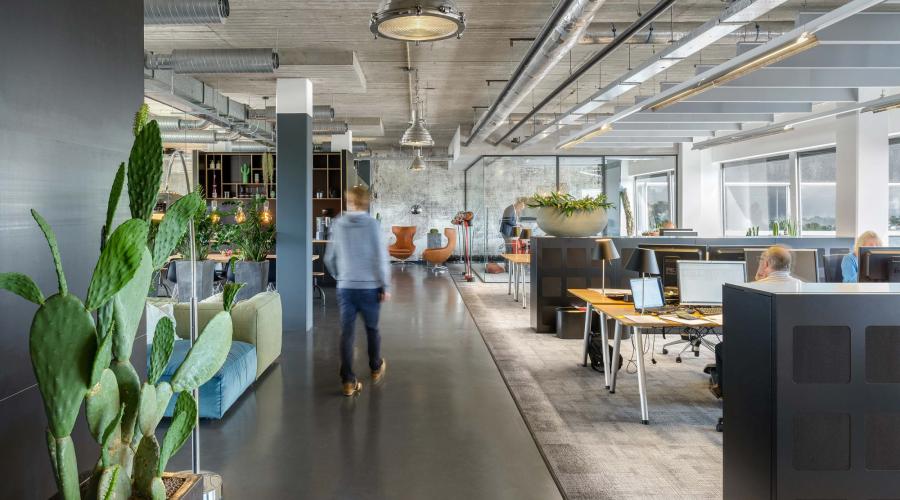 Are you looking for an office space? Then you probably want to know what the rental price of an office space is. Unfortunately, specific rents are not as easy to find out as you might think. There are several reasons for this. For example, since there are three different types of rents. These three types will be explained later in this article, because they can cause a lot of confusion.  
Office rental costs per square meter per year 
Office rental price per workstation per month  
Office rental price per office unit  
Factors determining

offi

ce

rent

al costs
In addition, a rent depends on many factors, making it often impossible to apply a fixed rent. Below is a brief summary of the most important factors that determine the final rent of an office.  
Rental period  

Degree of flexibility   

Number of square meters   

Number of employees   

Location and surroundings   

Accessibility by car and/or public transport   

Amenities   

Services in the office building   

Parking spaces   

What floor is the office on?   

GFA vs LFS   

Possibility of advertising on the facade  
Of course, this list is not exhaustive and there are other factors that play a role. However, these factors largely determine the rent. So, if you go for a short rental period, an A-location with good accessibility, many services and amenities: then you can expect a good rental price. So, take these factors into account, determine your priorities and choose the most suitable office space!  
Average rent for office space in the Netherlands 
Much has changed in the office market in recent years. Thanks to the improved situation in the economy, employment is increasing. As a result, the demand for offices is also increasing. A negative effect for tenants is that this scarcity causes high rents.  
The average office rental cost per square meter per year in the Netherlands is approximately 132 euros. However, prices vary widely and range from only 35 euros per m² to 450 euros per m² per year. The rent per workstation per month can also vary widely. The cheapest workstation is about 150 euros per month while the most expensive price per workstation (at the Zuidas in Amsterdam) costs you about 1000 euros per month.  
Average rent of office space in Amsterdam 
On the Amsterdam office market, the scarcity of office space is so great that it pushes prices to great heights. The rent is usually between 150 and 450 euros per m² per year. On average, this is approximately 230 euros per m² per year. At the Amsterdam Zuidas, the rental price is the highest.  
Explanation of different types of rents for an office space  
As mentioned in the introduction, we will explain the different types of rents below.  
Type 1: Office rental costs per square meter per year  
The rents for an office space per square meter are usually a price in m² per year. This price is often exclusive of VAT and without service charges.  
Example:  
The office rental costs per square meter is 150 euros and the office space is 200 m². The rent is 150 * 200 = 30.000 euros per year. Per month the office space costs: 30.000 / 12 = 2.500 euro.  
This is the basic rent. The total rent is the sum of the price per m², the service costs and VAT. The actual amount of the rent depends on various factors that we will discuss later in this article. Never heard of service charges? The service charges are the costs of the landlord's services. Examples of these services are: maintenance of the installation, cleaning of the common areas, security costs, energy costs and about 5% administration costs. The service charges are usually about 30% of the total rental price.  
When you rent per square meter, it is in most cases conventional rent and/or a managed office. In that case, you (sometimes) share the entrance and possibly the lunch facilities, but the rest of your office and the facilities (such as a meeting room and kitchenette) are your own responsibility and should be included in your office. So you need more square meters of office space if you have to realize all these facilities in your own office. The office rental costs per square meter may be lower, but the number of square meters you need is higher.  
Usually there are still communal areas in the building, which are already included in the rental price. Sometimes there are also large meeting rooms in such buildings. Then you don't have to use a large meeting room in your office yourself.  
Image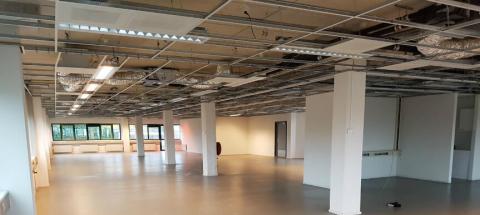 Type 2: Rental price per workstation per month
Prices per workstation per month are most common in full-service business centers. If you rent a turn-key office space from such an operator, you will see that when you calculate the price per workstation back to square meters, it will be higher. Why? The main reason for this is that business centers offer all kinds of extra services. Usually this is already included in the rent, sometimes partly and in other cases entirely based on usage. So, there are also big differences between them. This does not make the comparison any easier.  
Calculating the price of a full-service office is easy:  
Imagine the price per workstation is 250 euros per month and you rent 10 workstations. The rent is then 250 * 10 = 2,500 euros per month.  
Image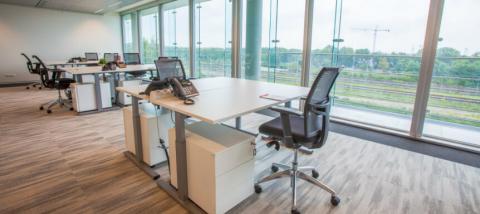 Type 3: Rental price per office unit 
Now that the difference between office rental costs per square meter and the workstation is clear, it is time to propose a third option. Yes, there is a third option. The price per office unit. Renting out "small" office units is very popular, mainly due to the increase in the number of freelancers and smaller companies. The demand for such units has increased so dramatically that landlords are responding to it and offering it in large numbers.  
These office units are offered at a total price per unit with or without additional services. In order to be able to compare office units of different suppliers, you can compare the number of m2, or the number of workstations and the services & facilities offered per supplier.  
Finally: Comparing different types of rents is difficult 
As you can see, it is difficult to make a good comparison, because how do you compare apples with oranges? Most entrepreneurs are also not at all aware with these different possibilities. You probably have a certain set of wishes and requirements. Based on this, it is relatively easy to make a choice. Then it is no longer necessary to make a difficult comparison.  
Are you doubting what the best choice is for you? Please contact one of our real estate professionals without obligation!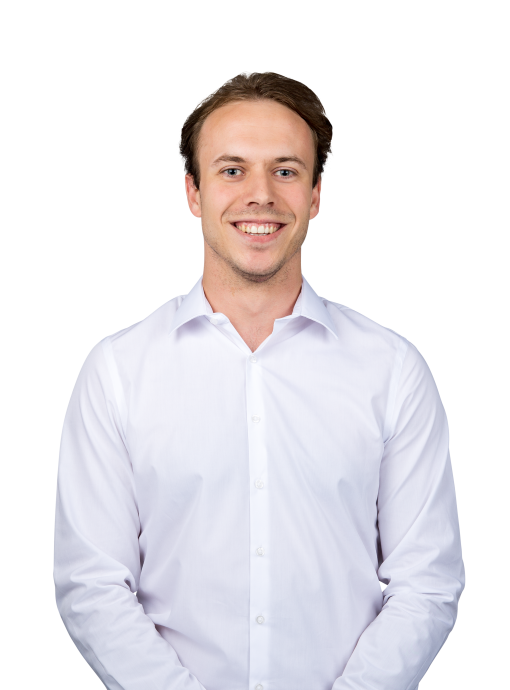 Bas
van 't Hoff
Office Space Broker