Number of square meters of office space per employee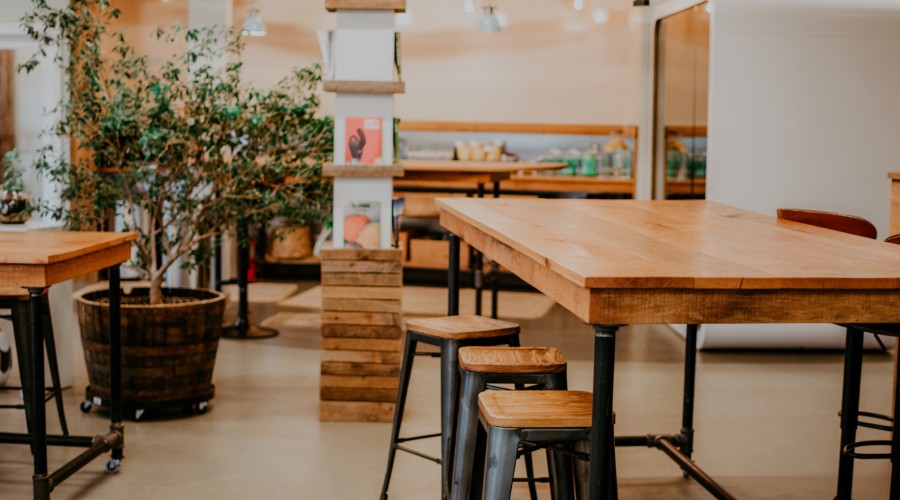 Are you looking for an office for your company? Then there are all kinds of important things to take into account. In particular, the price, location, facilities and certainly not unimportant: the number of square meters. As a starting point, you obviously have the current office space to begin determining the number of square meters (m²). One square meter equals approximately 10.8 square foot. In addition, it is wise to think about the prognoses and the expected number of employees in the future. You can also use standard sizes per employee or per piece of office furniture.
Calculate the number of square meters for your office
In order to make it easy for you, we have created a calculation module that makes it easy to calculate how many square meters of office you will need. Please note that these are only guidelines. Every company and professional group has its own preferences and demands when it comes to the required m² of office space. For example, architects will need a lot of space and administrative staff will need less. For call centers, it is also important to have more space per workplace or, for example, to have sound-absorbing partitions or walls.
The basis for your calculation
There are a number of standards that can be used as minimum required number of m² per workplace. Note that this is the absolute minimum and therefore it can feel tight. It is based on guidelines from the NEN (guideline NEN 1824: 2010). The total area of a workplace must be at least 7 m2.
1 employee: 4 m²
1 workplace with a flat screen: 1 m²
1 workplace with deep screen: 2 m²
1 reading/writing surface: 1 m²
1 cabinet with drawers: 0,5 m²
1 door 1 m²
1 filing cabinet 1 m²
Meeting room: 2 m² per person
Example calculation
You are searching for office space for your company with 6 employees:
6 employees: 24 m2 (6x4 m²)
6 flat screens: 6 m2 (6x1 m²)
6 reading/writing surfaces: 6 m2 (6x1 m²)
4 filing cabinets: 4 m2 (2x1 m²)
4 cabinets with drawers: 2 m2 (4x0,5 m²)
1 meeting room for 10 people 20 m2 (10x2 m²)
The total area of your office space must be at least 62 m². That does not include corridor space, public space, kitchen and other areas. So you will soon go towards a 100 square meters. In addition to this, there are also a number of rules from the government to take into account.
Regulations from the government
The government also sets regulations with regard to the minimum number of square meters. It indicates that the minimal actual space per person should be 10 square meters. That includes corridors and other rooms. It is also required that the ceiling should be at least 2.5 meters high.
In order to realize sufficient ventilation in the office, a number of obligations apply as well. (KB Arbeidsplaatsen (workspaces) 2012).
Take into account the new way of working
A calculation like the one above is ideal, but it ignores an office trend that clearly has an influence, namely: the new way of working. In the new way of working, a large percentage of the employees do not have a fixed workplace anymore and an increasing share of them is working partly from home. This means that your company, when having 100 employees, does not necessarily need 100 workplaces any more. Would you like to know more about the occupancy rate of your office? Then do a simple test by walking randomly past workplaces and checking the percentage of occupied places.
Our advice?
Take into account a minimum of 10 m² of office per employee. Do you want more luxury and space? Then calculate with 15 to 20 m² per employee. When you need your own meeting room it is important to examine whether there are other meeting rooms that tenants can use. In that case your own meeting room does not have to be that big. This way it is possible to save on the total number of square meters of office and thus on the rent. This is particularly nice in the big cities, because renting an office in Brussels or an office in Antwerp at a central location can cost a lot.
More and more companies also want to have an informal seating area. Take into account at least 9 square meters for this. It is important to not only take into account the number of square meters for the size of an office. The number of cubic meters (m3) is also important, in particular for having sufficient fresh air. A space that is too small has a shortage of air and this usually results in irritation, concentration problems and absenteeism.
Do you want to rent an office? Please take a look at our offices in London!
Willem-Jan
van Heeswijk
Office Space Broker