What does an office manager do? Top 7 questions answered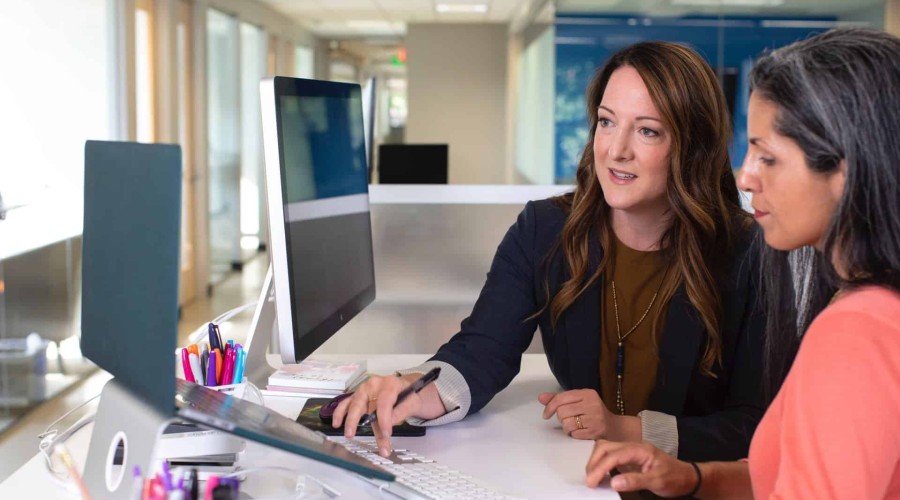 Who are office managers? 
An Office Manager's responsibility is to guarantee that an office runs smoothly in the broadest sense. Everything from scheduling staff meetings to managing resources must be handled to ensure that the team can function as efficiently as possible. This entails a variety of administrative, organizational, and management responsibilities. 
Office Managers work in a wide range of public and private sector organizations, including hospitals, colleges, and enterprises. Because the Office Manager function is so wide, they are also known as Administrative Managers, Facilities Managers, and Operations Managers.
Would you like to see a day in the life of an office manager? Check out this video:
What are the qualifications that are required for office managers?
The first question that pops up when thinking about what office managers do is what qualifications are actually required?  
A bachelor's degree in business administration, communications, or a similar field 
Around two to four years of administrative or office management experience 
A bachelor's degree in business administration or a comparable discipline is often necessary for this role, and some companies may prefer individuals with at least two years of managing experience as well as competence with various computer applications, such as Word, Excel, PowerPoint and many more. 
Which skills are required?
Office managers must be able to perform successfully in fast-paced workplaces since they are required to handle many ongoing tasks at the same time. They collaborate closely with employees to ensure that operations function smoothly, and they must always be aware of the progress of all projects in order to report directly to the CEO or other high-level executives. 
Decision Making 
Analytical skills 
Process Management 
Attention to detail 
Leadership 
Communication 
Ability to be attentive to employees 
Flexibility 
Energy reserve 
Financial knowledge 
Stress tolerance 
Organization 
Leadership 
Time management 
Multi-tasking 
What is the verage salary of an office manager? 
Being an office manager is a job that requires a lot of energy and effort. It is not easy to keep an office operating. Therefore, it's crucial to understand which salary can be expected. Here are some examples of an average yearly salary in different countries: 
€31,933 in The Netherlands 
€35,097 in France 
€36,600 in Germany 
€66,100 in Belgium 
€52,200 in Luxembourg 
74,000 Fr in Switzerland 
€41,300 in Austria 
£43,247 in UK 
€31,916 in Italy 
€30,700 in Spain  
Source: Payscale 
What tools do office managers usually use? 
An office manager must manage many liabilities. Meeting scheduling, event planning, vacation booking, employee controlling, and inventory management are quite a lot of tasks to handle by one person.  With so many duties to do, it's critical to understand how to use some tools, platforms, and software that may assist you in keeping up with everything. Here are some of the main ones: 
Excel 
PowerPoint 
Microsoft Word 
What are the main challenges for an office manager?
Reduced performance levels 
Employees may face moments when they are less productive than normal. A drop in productivity can sometimes have an impact on other colleagues and desired outcomes. One approach to addressing this obstacle is to ask questions and provide answers to their difficulties. One-on-one meetings are an excellent chance for managers to reset work hours and productivity objectives. 
Check out some tips on how to improve perfomance. 
Poor communication 
Since each team member has a unique personality, there is always a chance of miscommunication. Some alternatives include increasing the frequency of communication by holding more meetings to ensure staff understand exactly what is expected of them. 
Time management 
Managers sometimes struggle with balancing their own work because they are accountable for supervising their team members and dealing with other department leaders. Scheduling time throughout the day to accomplish certain job is one strategy to prioritise your own work duties. Inform your staff of the times you will be available to them and when you want to focus on your job. Update your calendar on a regular basis and share it with team members so they know when they can reach you. 
Now that the main topics are discussed, you know the answer to the question 'what does an office manager do?' 
Are you looking for an office space for your team? Flexas.com is here to help you! 
If you're looking for a commercial real estate agent to help you rent an office space, Flexas.com is the place to go. Searching on your own? To pick a specific location, use the search option. Alternatively, you may leave a search enquiry with our office professionals. 
View offices in London Contact our experts