This office has several meeting rooms which you can use as a tenant.
This office is 24/7 accessible
About this office on Cruquiusweg 109
The Cruquiuskwartier is an office building in the Cruqius business area in Zeeburg. The industrial complex has a fantastic location right on the waterfront of the Entrepot harbour and has views over the Bombeo- Sporenburg Islands. It also has a very special design and a contemporary industrial character. The complex is particularly attractive for companies looking for a new business location in the center of Amsterdam. The work places all have a very industrial character due to a ceiling height of four meters and visible air installation. The high-quality facilities, such as a ventilation and cooling installation and lifts ensure that this industrial complex is characterised as a high performance workspace.
Address
Cruquiusweg 109
1019 AG Amsterdam
This location provides office space with a fully functioning infrastructure, including I.T. and telephone services, furniture, utilities, etc. You are therefore able to move in immediately. You pay per person / desk on a monthly basis including costs such as heating, electricity, insurance etc. You can rent space for any period from one month to several years. Additional services such as meeting room rental, secretarial services, photocopying and I.T. assistance are usually available at extra cost. In addition to a fixed-term contract, you can also rent on a monthly basis and leave without notice or fine.
Services
What kind of services can I expect from this office?
Parking
Where to leave your car?
On private property or garage
Facilities
What makes this office space so special?
Accessibility
How to get to this office space.
Subway Amsterdam Amstel [ 57 mins walk ]
Train Amsterdam Amstel [ 57 mins walk ]
Bus Winkelcentrum [ 1 hour 5 mins walk ]
The Neighbourhood of Cruquiusweg 109
All in's and out's about the area.
This office is located on the Cruquius island in Amsterdam East. At this Amsterdam peninsula you will find a great diversity of companies that rent office space. The office itself is located on the waterfront and offers a beautiful view of the water. In the vicinity there are several restaurants where you can have lunch, like the Harbour Club, the Boulevard cafe and the Gare de L'est. The Amsterdam Oost has been under developement for years and continues to grow in popularity.
The office is easily accessible by public transport and is situated about 10 minutes from the Muiderpoort station. Reaching the office by car or boat is even easier. That's right, this office can be reached by boat, because of its location on the Entrepot harbour. The boat can moor at the dock. By car it's about a 5 minute drive from the A10 and you can park in a private garage.
Look around the office.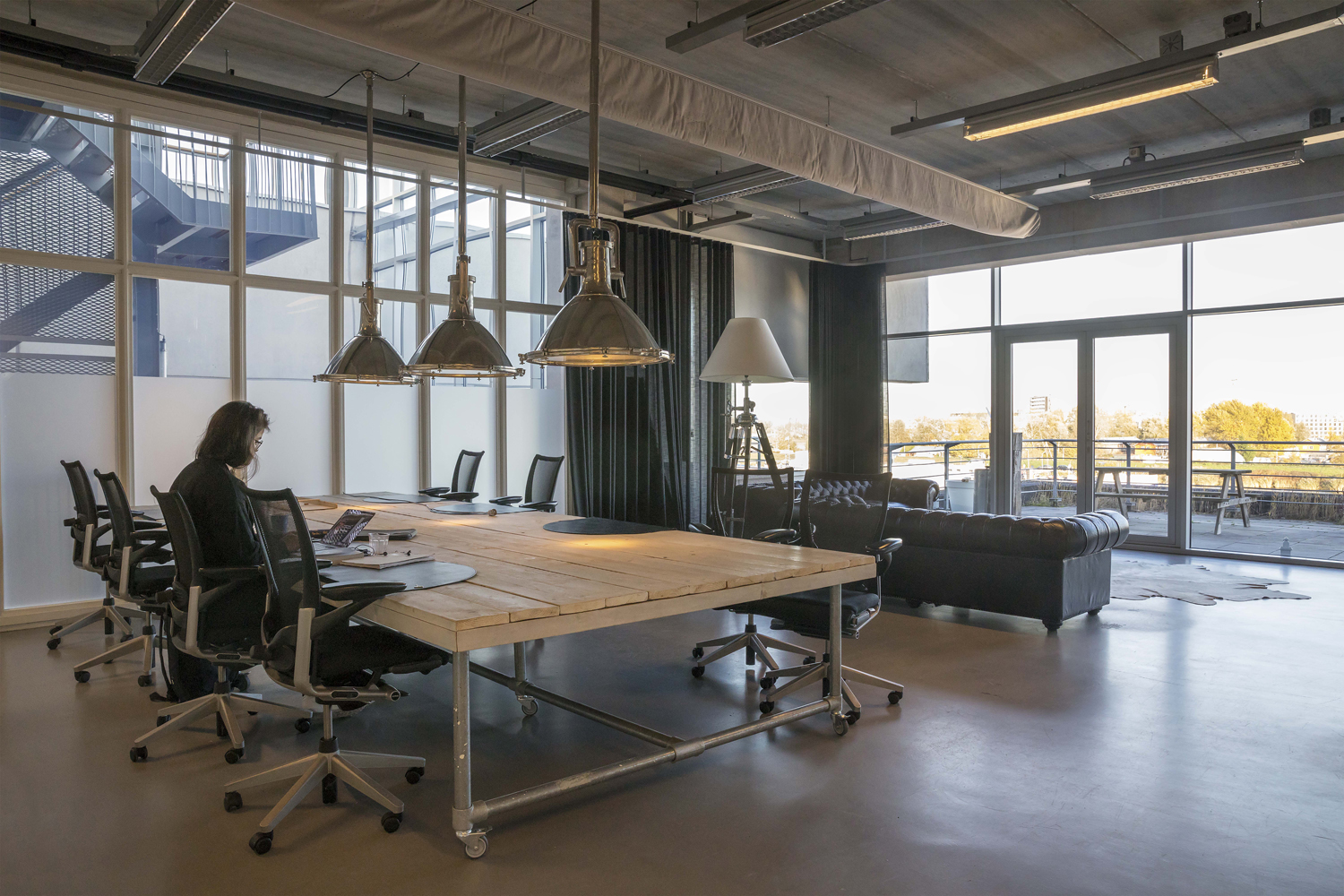 Click to view the virtual tour
Reviews about this office space
What do our customers say about Cruquiusweg 109
27 January 2021
Mooi kantoor, geweldig uitzicht, goede parkeergelegenheid
Add new comment