Image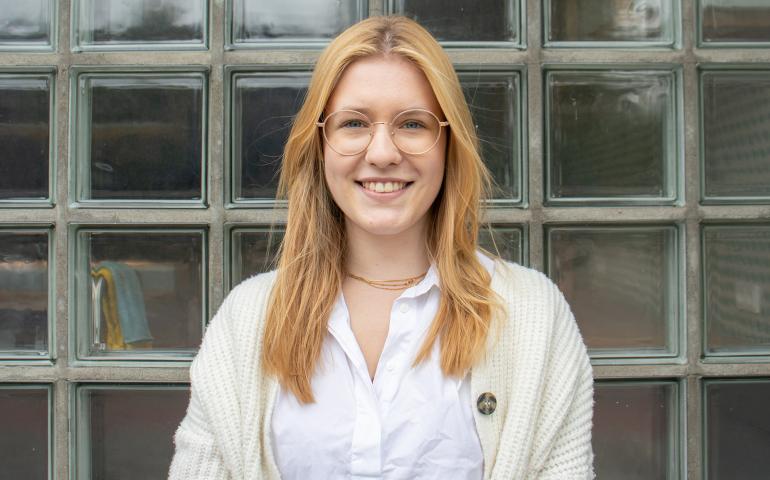 Marketing Intern
Marketing
Pauline joined Flexas in July 2021 as a marketing intern. She moved to the Netherlands in 2019 and currently studies International Business Administration at the Rotterdam School of Management. Her time with Flexas is part of her third year of university. After having lived in England and France, she was eager to move once again to another country to gain international experience and to meet people with different backgrounds.  
When joining Flexas, Pauline was hoping to integrate a young and motivated team and learn about the role of marketing in business as well as developing her understanding of the commercial real estate market. Not only is she able to achieve this, but she also gets the chance to grow as an individual by increasing her organizational skills and versatility, to gain a valuable professional experience and of course to take part in the legendary Fridays.  
Lastly, because Flexas is growing and still a small team, she is given various responsibilities, useful guidance, and personal feedback on her tasks, which makes this internship a valuable and stimulating learning experience. 
On a personal level, Pauline enjoys spending time with friends and family during weekends or when she finds time in the evenings. She is always up to grab a coffee or some drinks outside, go to the beach or visit a new city in the Netherlands, of course when the weather allows it.
Attacker or defender?
Defender
Sport events or festivals?
Festivals
Theater or cinema?
Cinema
Be happy or be beautiful?
Happy
Money or happiness?
Happiness
Community or networking?
Community
Convetional or modern?
Modern
Open floor or private office?
Open floor