What is the office space cost in Amsterdam?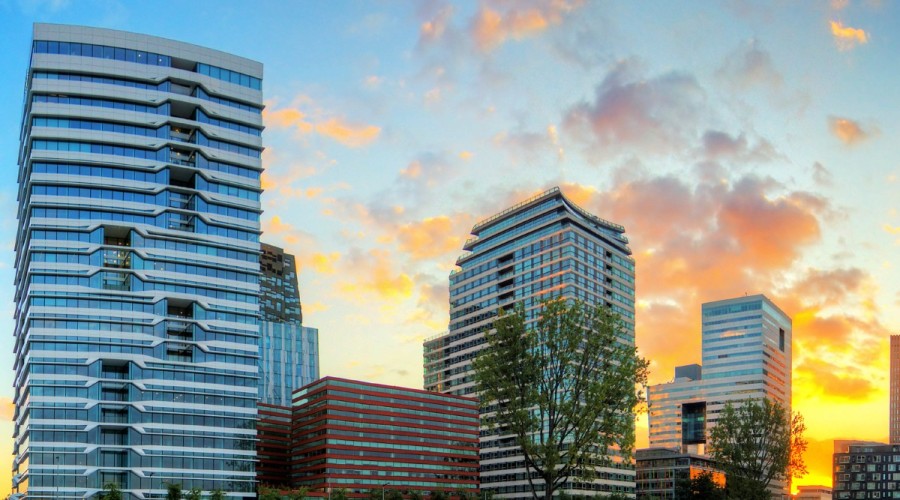 What

are the office space costs in Amsterdam?
The average office space cost in Amsterdam is between €350 and €800 per desk/month with a full-service agreement. The prices differ for each district. Sloterdijk is one of the cheapest districts and the Zuidas is one of the most expensive districts in Amsterdam.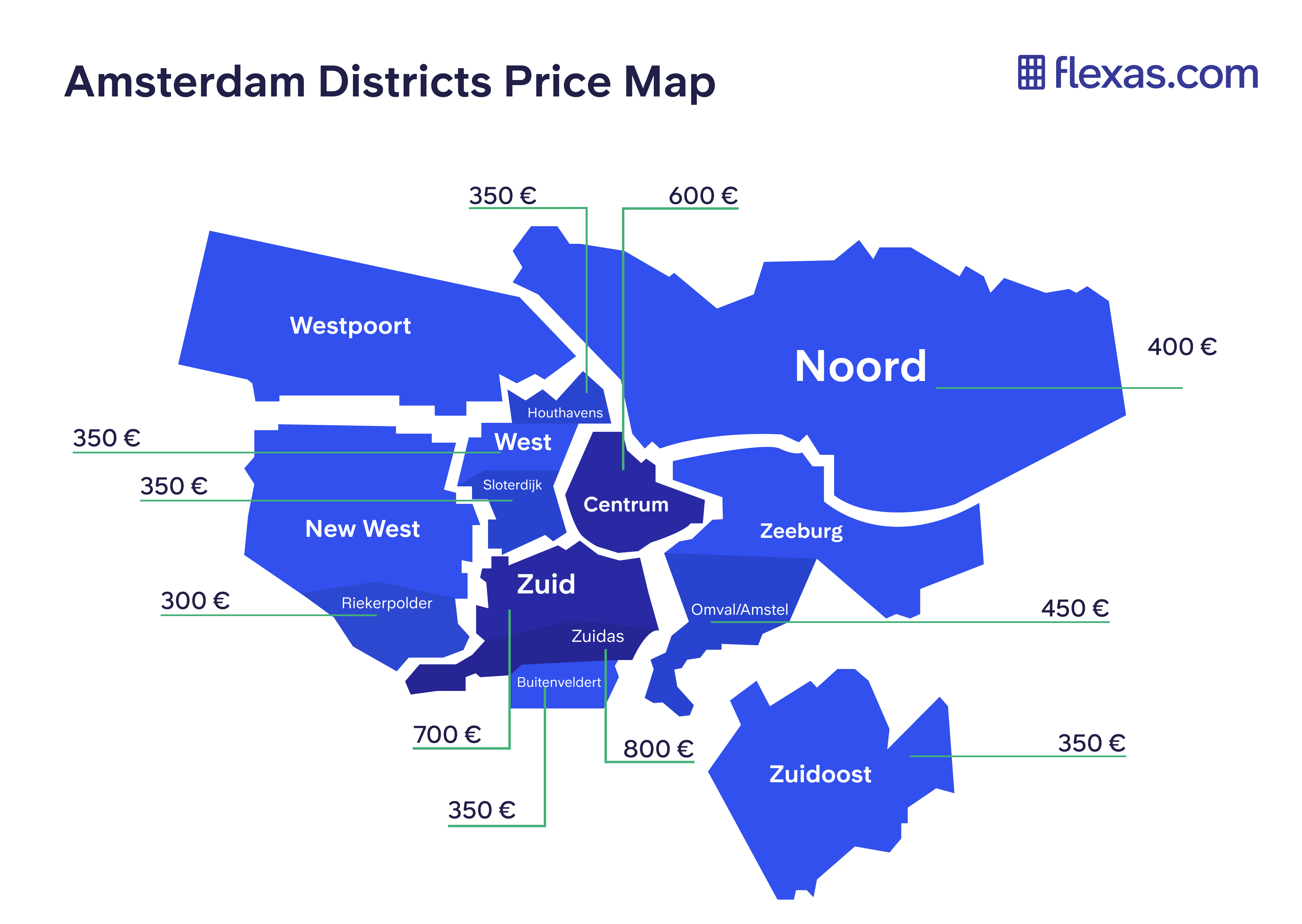 What is incl

uded in the office space prices?
The office rental price in Amsterdam normally includes the cost of rent as well as any associated service charges such as cleaning and maintenance. Utilities such as electricity and water, as well as the internet, may be included in addition to these prices, when you rent a full-service office space.  
The Amsterdam office rent prices are often based on the popularity of each district and the current economic situation. For example, if there is a high inflation, landlords will have bigger costs, and this would increase the office space rent. Inflation is frequently incorporated in lease agreements, either as a fixed number (as with full-service) or as a percentage of the CPI index (as with standard office leases). 
It is essential to note, however, that office space cost in Amsterdam may vary based on the location and type of office space you are looking for, so we recommend speaking with a broker for a completer and more precise breakdown of the costs connected with the office space you are considering. They may advise you of any additional Amsterdam office space cost linked with the office space, such as furniture, equipment, and facility fees, as well as parking. 
Contact one of our brokers to learn more about what is included in the pricing and any additional costs related to the office space you are interested in.
What are the benefits of renting a full-service office space?
Amsterdam office rental prices for a full-service office space has various benefits, including avoiding capital expenditures and leasing liabilities on your balance sheet. Furthermore, with a full-service office, you won't have to worry about project management, fit-out, or furnishings because these aspects will be handled for you. Lease lengths can be varied, ranging from 3 to 5 years, allowing you to select what works best for your company. Even with a full-service agreement, you may build your own identity in your office space and simply expand up inside the site, even while your existing contract is in effect.
How do the prices differ in Amsterdam for each district?
District

A

verage rent per

desk/month

(full-service agreement)

 

Description

 

Centrum

€ 600

 

This is Amsterdam's center, with a lively environment and a plethora of services, making it a perfect location for companies wishing to make an impression.

Zuid

€ 700

 

Known for its upmarket areas and affluent citizens, the southern sector is home to numerous foreign corporations and embassies.

 

Zuidas

€ 800

 

This neighborhood is home to numerous major firms and financial organizations.

 

Noord

€ 400

 

Known for its calm environment and magnificent waterfront views, the northern area is a popular location for creative firms

, startups

and entrepreneurs.

 

West

€ 350

 

The western district is varied, with a mix of residential and commercial districts, and it is home to many creative firms as well as stylish cafés and stores.

 

Sloterdijk

€ 350

 

This region is noted for its contemporary architecture and big business parks, making it a desirable site for technology companies.

 

Houthavens

€ 350

 

Located along the waterfront, this up-and-coming sector is noted for its modern design, making it an ideal location for enterprises searching for distinctive office space.

 

Riekerpolder

€ 300

 

Located in the city's western outskirts, this neighborhood is home to several significant corporations, making it an ideal site for enterprises seeking a distinguished address.

Known to be next to the highway A10, making it easily reachable by a car.

 

Buitenveldert

€ 350

 

Located south of the city center, this area is home to numerous significant corporations and multinational firms, making it an excellent choice for organizations seeking a professional atmosphere.

 

Omval

/Amstel

 

€ 450

 

This region is noted for its wonderful greenery, making it a fantastic location for businesses searching for a distinctive office space with a relaxed ambiance.

 

Zuidoost

€ 350

 

Because of its diversified population and multicultural ambiance, this neighborhood is ideal for firms wishing to tap into a diverse market.
Is it possible to travel to an office space in Amsterdam with public transportation?
Amsterdam's public transportation system is well-developed, with various metro, tram and bus lines serving the city center and outlying suburbs. This makes it simple for employees and clients to easily reach the office. Furthermore, many workplaces in Amsterdam are located near bike rental stations, which is a popular form of mobility in the city. This makes it simple for staff and clients to cycle to the workplace, which is a healthy and environmentally beneficial choice. 
Additionally, many companies in Amsterdam feature enough parking for automobiles for individuals who choose to drive. This mix of handy transit alternatives makes it simple for employees and clients to get to the workplace, regardless of their method of transportation. 
How to find an office space in Amsterdam?
Feel free to get in touch with our office professionals! If you're searching for an office space in Amsterdam, they would be happy to help you choose the best office space in Amsterdam that suits your needs and provide more detailed information on office availability, price, location, and what is included in the price as well as find the perfect office space matching your needs. The services offered by Flexas.com are completely free of charge!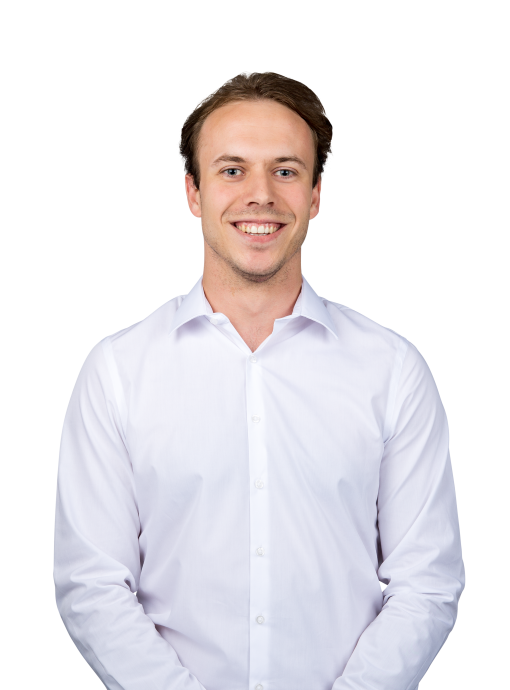 Bas
van 't Hoff
Office Space Broker