Image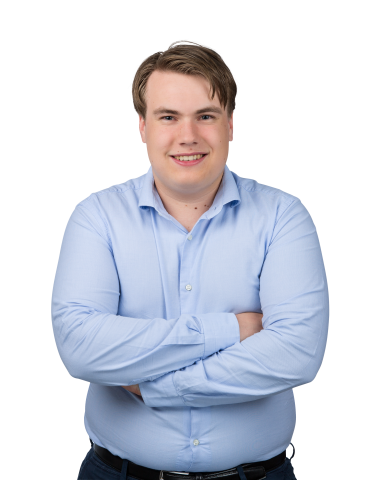 Job title
Office space specialist
I'm Thorin Goezinne, intern at Flexas.com. I'm currently in the third year of the business administration study at the Amsterdam University of Applied Sciences. Flexas.com seems like a good company for me to see if the sales profession suits me since I have no idea what I want to do after my internship.
Outside of school my hobbies are: hanging out with friends and playing field hockey. Before the corona pandemic I was often to be found on the field hockey field playing as the captain of my team as a goalie and striker and as a whistler.
Attacker or defender?
Attacker
Sport events or festivals?
Sport events
Theater or cinema?
Cinema
Be happy or be beautiful?
Happy
Money or happiness?
Happiness
Community or networking?
Networking
Convetional or modern?
Modern
Open floor or private office?
Open floor