Image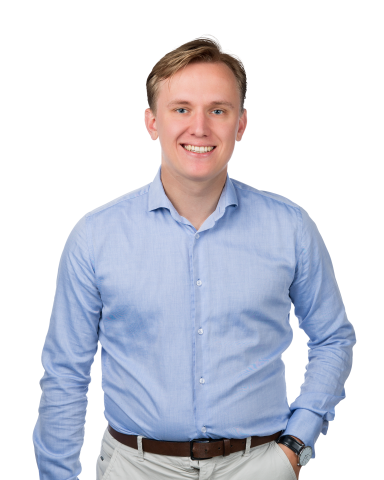 Job title
Real Estate Broker
The team of the online office space platform Flexas.com will be expanded with Willem-Jan van Heeswijk. Van Heeswijk will take up the position of broker and will focus on the Dutch market.
Because the number of requests for office space is increasing again after the Corona crisis, this is a logical step for the broker in office space. Flexas.com stands for personalized contact and always wants to offer the best service to entrepreneurs looking for office space. This distinguishes the company from other online platforms.
Van Heeswijk is very happy with the new challenge. "I studied car management at the IVA Driebergen Business School. After that I started my own company, a company specialized in private drivers. I did that for more than 3 years, but I needed a new challenge. Through a client I came into contact with Flexas.com. I found out that Flexas.com is a dynamic, talented and fast growing company and this really attracted me".
Attacker or defender?
Attacker
Sport events or festivals?
Sport events
Theater or cinema?
Cinema
Be happy or be beautiful?
Happy
Money or happiness?
Happiness
Community or networking?
Networking
Convetional or modern?
Modern
Open floor or private office?
Open floor