This office has several meeting rooms which you can use as a tenant.
This office is 24/7 accessible
This office has high-speed fiber optic internet. 
This office has a customer-friendly reception that welcomes your customers well and gives them a cup of coffee in advance.
About this office on Marsveldplein 5
Renting an office in the European quarter in Brussels gives your company a great image. This modern office building on Marsveldplein 5 is recently renovated and has office spaces available that are perfect for your company. Included in the price are several services, like 24/7 security, someone at the front desk to welcome your visitors and a mail service. You can use meeting rooms and the office has natural daylight and a gorgeous view over Brussels. You'll find yourself in a beautiful and inspiring surrounding to let your business grow and you are supported by the provided services.
Address
Marsveldplein 5
1050 Ixelles
This location provides office space with a fully functioning infrastructure, including I.T. and telephone services, furniture, utilities, etc. You are therefore able to move in immediately. You pay per person / desk on a monthly basis including costs such as heating, electricity, insurance etc. You can rent space for any period from one month to several years. Additional services such as meeting room rental, secretarial services, photocopying and I.T. assistance are usually available at extra cost. In addition to a fixed-term contract, you can also rent on a monthly basis and leave without notice or fine.
Services
What kind of services can I expect from this office?
Parking
Where to leave your car?
On private property or garage
Facilities
What makes this office space so special?
Accessibility
How to get to this office space.
Subway Schuman [ 23 mins walk ]
Train Brussel-Centraal [ 13 mins walk ]
Bus Flagey [ 19 mins walk ]
The Neighbourhood of Marsveldplein 5
All in's and out's about the area.
The building has an underground parking and because of the location next to the R20, you're easily on your way to other parts of Brussels. You're also on the A10 within 15 minutes. The metro station and bus stop Naamsepoort are in front of the door. In the European Quarter you'll find many (international) businesses and institutions. Therefore you're in a dynamic work environment. In addition, there are various restaurants where you can have lunch or dinner and there are (business) hotels for your international colleagues. In short, you'll have everything you need to become and stay a successful business.
Look around the office.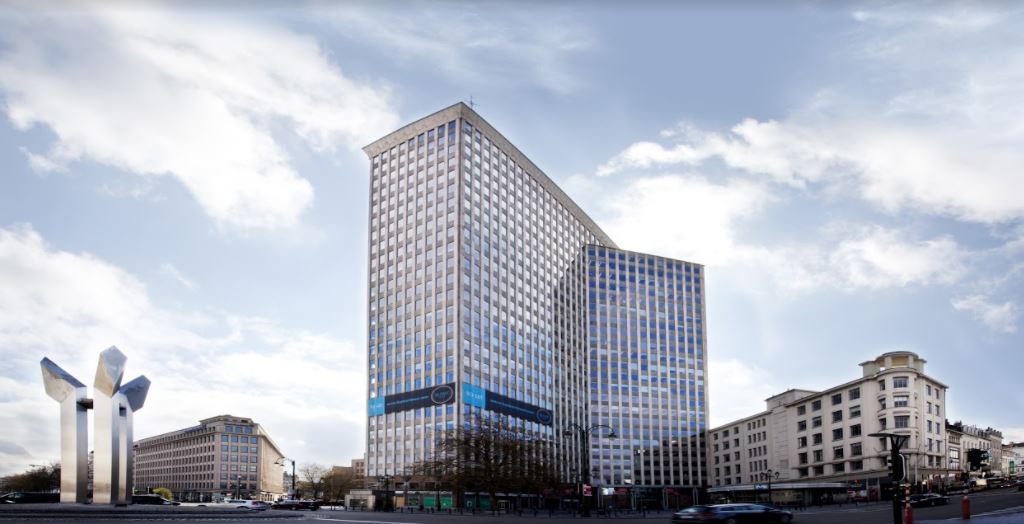 Click to view the virtual tour
Reviews about this office space
What do our customers say about Marsveldplein 5
Add new comment