Automatic/tacit renewal of lease. Now what?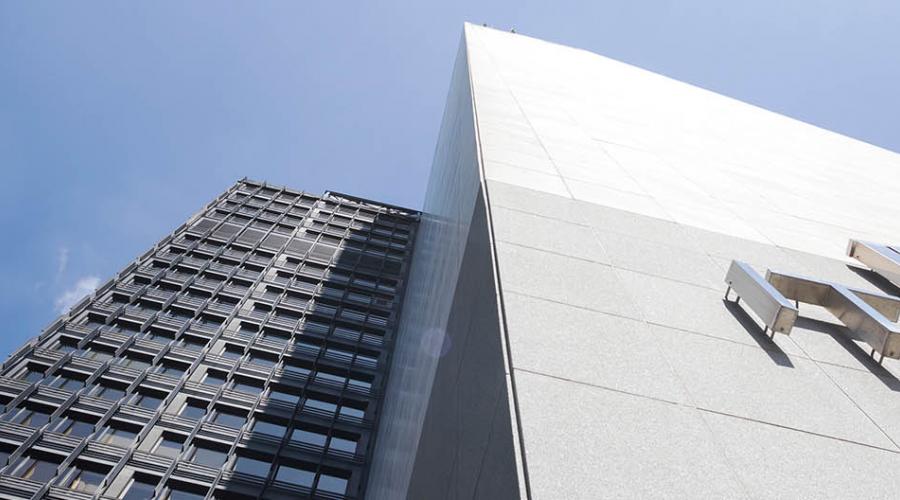 Nothing is more annoying than figuring out too late that the office rental agreement has been extended when you wanted to terminate the contract. Even though more and more companies choose to rent their office space on flexible terms, there are still many cases in which entrepreneurs have rental agreements that run from 3 to 10 years. If a tacit renewal is included, your office rental agreement will be extended by the same period. 
In this article we will explain more about t tacit renewal for office rental agreements and what the possibilities are in such situations. 
Aspects that will be discussed:
Standard agreements for an office space and Consumer Price Index
Cancellation period
Terminating the contract or

renegotiation of your

office rental agreement

Automatic/

tacit

renewal

of lease

, what if

you're

too late to cancel?

 
Too late with terminating a contract? These are your options:
1. Standard office rental agrements
The most used standard office rental agreement in The Netherlands for office rentals is the ROZ (Real Estate Council) rental agreement. A 5+5-year ROZ rental agreement is very common. In this case, a five-year rent is automatically renewed for another five years. So, if you forget to cancel, you will be stuck with the same office space for a long time. 
There are several reasons why you would like to cancel the rent of an office. Is your company growing very fast or do you want a smaller office? Then an extension like that can be extremely frustrating. In fact, it can really limit your business. Another reason can be the increase in the rent. Usually, the rent price of an office is increased every year based on the Consumer Price Index (CPI). In the case of long-term rent (in a favourable tenant market), it can be interesting to make the switch to another office. However, these long-term rents often have a longer cancellation period. 
2. Cancellation period
Cancellation periods for office rental agreements can vary considerably. The length of the cancellation period depends on the length of your rent. Rents of one year or less often have a cancellation period of 2 to 3 months, while 3-year rents usually have a 6 to 12-month cancellation period. In the case of rental contracts of more than 5 years, it is customary for a cancellation period of 1 year to be included. 
Do you want to terminate your contract? Then this must be done by registering a letter to the owner, tenant or landlord. Case law has shown that a cancellation by email can also be enough. However, we always recommend cancelling with a registered letter. Then there is no doubt about it. 
You can also cancel to renegotiate correctly. 
3. Terminating the contract or renegotiation of your office
There is a possibility that you would like to extend your office rental agreement but would like to negotiate with the landlord. For example, about the rent and other conditions. In such a case, you can choose to terminate your office's rental agreement and ask the landlord to make a proposal. If you can't come to an agreement, you'll definitely be on time to terminate the contract. 
Please note that there is also a danger in this way of operating. The landlord is no longer bound to you or your company. For instance, he can choose to accept your cancellation and rent the office space to another party. That is why we always advise you to talk to the landlord in advance, long before your cancellation period, no matter how long it is. If you can't figure it out with the landlord, you still have the opportunity to cancel and you also have time to find another office space. 
Are you still too late? Don't worry, there are several options you can consider. 
4.

Automatic/

tacit

renewal

of lease

, what if

you're

too late to cancel?
Although it is of course very annoying if you are too late with cancelling the office rental agreement of your office, it doesn't have to be the end of your business. You still have several options. Convince the landlord, challenge the extension in court, sublet the office or organize a substitution. 
Convince the landlord or challenge the extension in court 
Are you just (a few days) late in cancelling? Then you can contact the landlord and hope for leniency. That's not to his advantage of course, but in some cases, they won't be unwilling to do so. It is possible that they already have parties who would like to move into the office, in which case it is of course pointless to extend your company's rental agreement. 
Does the landlord decide to extend the rent after all? Then you might consider taking legal action. However, this is a very risky step and usually does not work out well for the tenant. Only in a few exceptions can this turn out to be positive and therefore we don't advise this method. 
Subletting the office
If you cancel too late and are "stuck" to the rental agreement, there is no need to worry. In big cities such as Amsterdam, Rotterdam and Utrecht, the demand for office space is so high that a solution can always be found. For example, you can choose to sublet the office space via Flexas. This is included in most rental agreements. Is this not the case? In that case, you must first obtain permission from the landlord. We always recommend contacting the landlord so that he knows what is going on. 
Have you found a tenant that wants to sublet your office space? In that case, it still needs to be approved by the landlord. However, subletting is not the only solution. If you want to cancel the rental agreement yourself, you can also find a company that would want to take over the office space. 
Have the rent taken over by someone else / substitution
In some cases, it is possible to have the rent taken over by another company. This is called a substitution. The possibility to do so must be included in the rental agreement, otherwise the request must be submitted in a letter to the landlord. The landlord is always the first one to approve the new tenant.
Need free help?
Our specialists are always ready to help you. We are happy to discuss all options and can also help to rent out the office space. Are you also looking for a new office? We are very good at that!