The effect of office space is often underestimated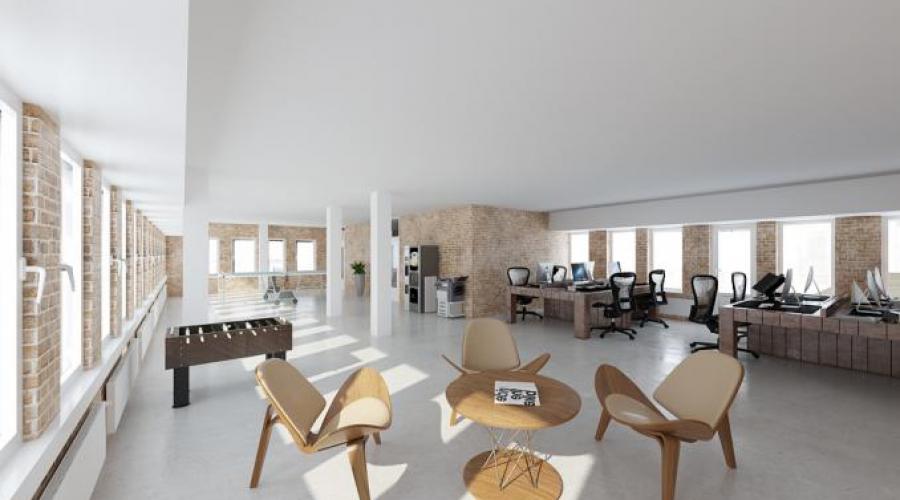 Whether you work alone at home or in an office, office space is of great importance to the success of your organisation. A well-designed office space can impress customers and business contacts, increase employee satisfaction and improve productivity. Moreover, the appearance of your office directly affects the first impression business contacts have of you and your organisation. Yet the effect of office space is often underestimated! 
Factors for a great office space 
There are various factors that play a role in this. The perfect combination of functionality, comfort and looks is the key to an office space that stimulates productivity, facilitates cooperation and motivates creativity. 
The feeling that a beautiful office creates 
You might be thinking what a load of crap, give me a desk, a chair, a computer and I'll be fine! If you think about it a bit longer, you will realise that this is not true. Because think about it. When you choose a hotel for your holiday, you don't go for a fluorescent-lit boring room. The space you're in has a big influence on your state of mind and how guests feel about you. 
With a beautiful and well-designed office, you will find that you enjoy going to work more. This also applies to employees. That good feeling will have a positive influence on the work done. 
Increase productivity 
A well-designed office space is organised and therefore efficient. Having everything at hand saves time. Of course, it is important that it is tidy. You can never work efficiently in a messy space. 
There are various other aspects that can improve productivity in an office space. Think of light, temperature, air quality, sound and ergonomic comfort. In the next blog we will elaborate on these different aspects to increase productivity in the office. 
Stimulating Creativity 
If your work or the work of your employees requires you to be creative, this must be stimulated by the office space. A grey and dull office building with all its small offices and low ceilings makes it harder to come up with great ideas. 
There are many other aspects that can boost creativity in an office space. Want to know more about stimulating creativity in the office? We will give you more tips in a new blog soon. 
Facilitating cooperation 
Collaboration is an important part of many organisations. Both during projects and between departments, as well as digitally and personally. A well-designed office space facilitates cooperation so that employees can function optimally. 
A perfect combination of a quiet (enclosed) workplace and shared spaces is essential. A staircase with a lot of traffic can already contribute to the cooperation within an office. You meet each other regularly and do not need to make appointments every time a meeting is necessary. We will give you more tips in a new blog soon. 
Impress customers 
The design of your office is part of the (first) impression your customers and business contacts have of you. A beautifully designed office gives them the feeling that your organisation is successful and professional. This builds customer confidence and makes you more likely to win new business. 
A messy office can have a negative influence on this. When clients see it, their first impression is often that you are disorganised. This will not have a positive effect on the customer's trust. 
To conclude 
Having a nice house is very nice, the same goes for an office space. You and your employees spend a large part of your life in the office, so make sure you have a well thought out, designed and pleasant workplace. You will see the result!