Co-Office expands within the Bruggebouw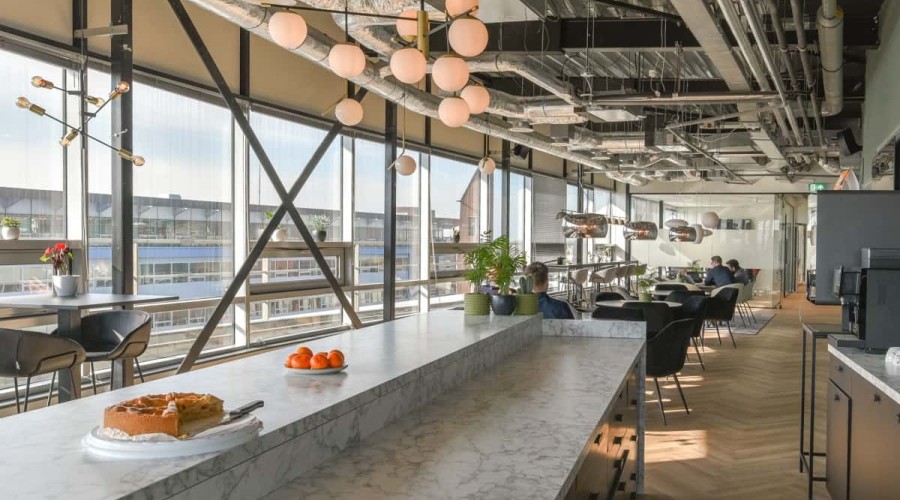 The successful operator currently has three locations in Amsterdam and is now expanding at the Bos en Lommerplein 270-300 location. In 2021, Co-Office entered into a lease agreement occupying the fifth floor. The renovation of this floor was completed to a high standard, and the floor was leased quickly. The common area features a stunning bar and has a beautiful view of Amsterdam. Currently, the provider is at 100% occupancy. To meet demand an additional floor of 1,250 m2 in the same building will be leased and offered by Co-Office. Many companies, currently renting at this location, will move on to larger offices. The additional floor will be finished in the same style. The arrival of this operator in the Bruggebouw brought a new lease of life to this building.
Founded by entrepreneurs for entrepreneurs, Co-Office offers flexible office space in several cities across the Netherlands. They develop full-service business centres that offer furnished office spaces including various amenities such as high-speed Internet and meeting rooms. Co-Office offers a pleasant and flexible way of working for both new and existing tenants, creating an inspiring working environment.