Flexas.com for the sixth year in a row a FD Gazelle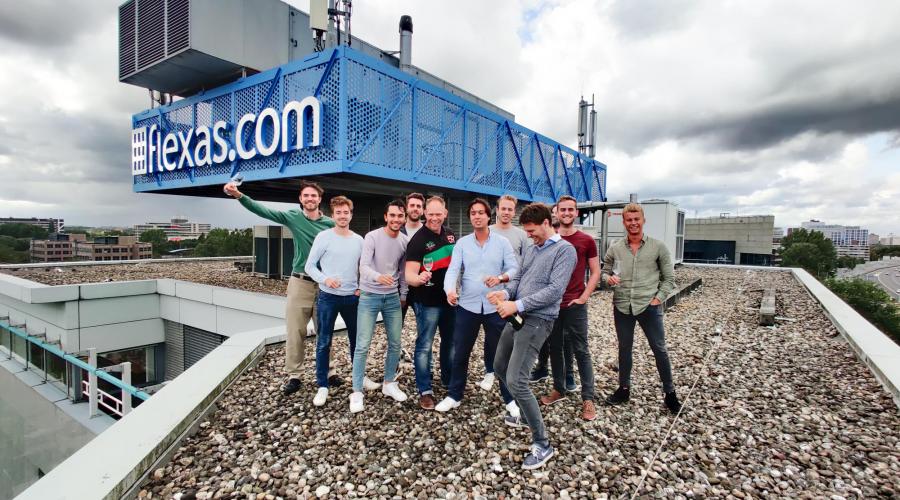 Photo taken on: August 19, 2019.
Amsterdam, October 30th, Flexas.com has been nominated for an FD Gazelle award for the sixth year in a row. This puts the online office space platform back in the list of fastest growing companies in the Netherlands. The sixth FD Gazelle in a row means for Flexas.com that the company has shown structural growth for 8 years.
Flexas.com has been helping companies with their search for a new office for over 10 years. Anyone looking for an office will be assigned a personal office space specialist who will support the seeker throughout the process, free of charge.
International growth
Flexas.com is growing rapidly and is becoming an established name in Belgium, Germany and France. These countries have made a great contribution to the strong growth of recent years. "We are extremely proud of this achievement. The international growth is something for which we have worked very hard. We have had to deal with setbacks, but have always come out stronger", says Marcel de Groot, CEO of Flexas.com.
Still far from finished
"We are far from finished. In the coming years we want to open several countries in order to help entrepreneurs there as well as possible to find a new office".
About the FD Gazellen
The FD Gazellen Awards are presented annually to the fastest growing Dutch companies. In order to be nominated, companies must have achieved an uninterrupted growth in turnover of at least 20% in the previous three years and have closed the last year profitably.