Flexas.com wins the Drupal Splash Award for best Enterprise website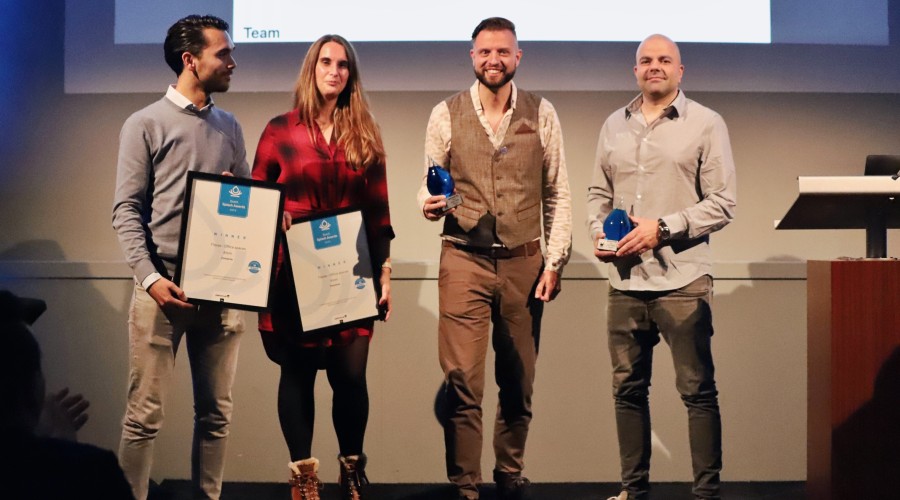 October 2022, Flexas.com wins the Drupal Splash Award for best website in the category 'Enterprise', which recognizes business-related projects like corporate websites and individual business applications. 
Flexas.com is a platform that disrupts the real estate sector by offering office rentals and has been successful in bringing the services of a formerly very traditional and offline industry online. It is not a typical broker and is not a straightforward internet platform. It combines the strongest aspects of both worlds and aids entrepreneurs and their firms in quickly and openly locating a new office. 
Since 2014, the Splash Awards have been hosted in the Netherlands and this year is no exception – on October 6, 2022, the Drupal Splash Award Event was hosted. The Drupal community is hosting this yearly event to give the top Drupal projects the attention it deserves. 
The Splash Awards are given out in several categories, including Design & UX, Non-profit, Publishing/Media, Social/Community, Tools/Apps, and many more. The jury of 6 experts were checking the websites for two months and gave points for specific topics such as usability, performance, design & UX, and more. 
Using a highly comprehensive and efficient internet platform, Flexas.com successfully connects tenants and landlords while providing professional expertise. Atom has helped Flexas.com with building the website. A strong partnership that has resulted in this award.  
Here are several comments from the jury about this collaborative project:  
"The website loads very quickly when searching and filtering results and therefore searching and filtering works well!"  
"Easy-to-approach concept for renting office spaces."  
"Impressive implementation of Drupal and Google's Map API." 
### 
ABOUT FLEXAS.COM 
Flexas.com an online office broker. Combined with personal service and market expertise, Flexas.com help thousands of companies per year in their search for their next office space. It provides independent professional advice and services completely free of charge for tenants. 
Flexas.com has offices in Amsterdam and Paris and serves the European continent with native regional experts. 
For more information check www.flexas.com or send an email to [email protected] 
PRESS CONTACT 
Demis Bril  
+31 85 019 4795