Attracting and retaining employees, does your office have an impact?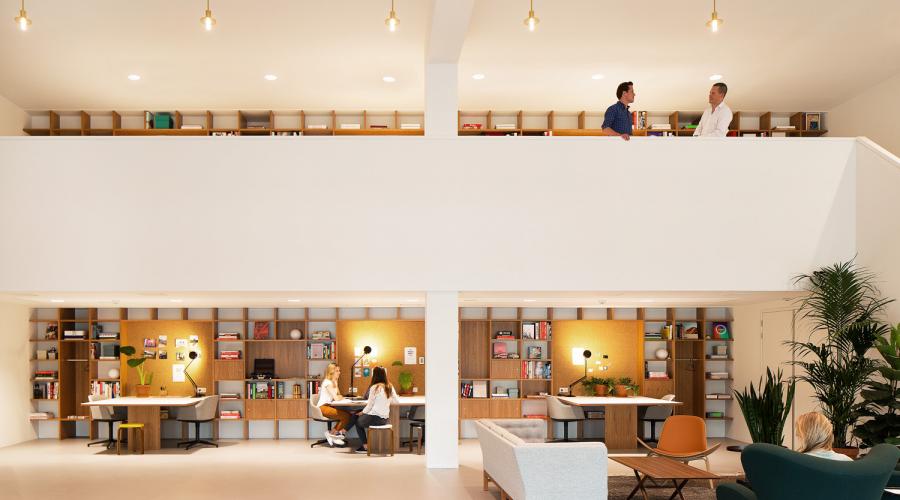 It goes without saying that attracting and retaining employees is important, something that every entrepreneur is all too aware of. All kinds of factors play a role in this. Your office is one of them, especially for employees from generations x and y. But, how can you use your office to achieve this? We will tell you here!  
Focus on needs  
Space has a lot of influence on people. So, it is very important to keep such a space up-to-date and make it attractive. This is even more important when people have to perform there. So, design your office space according to the needs of your employees. When there is a good atmosphere, that is a positive thing; employees are happier and they go to the office with more pleasure. Happy employees stay longer!  
Offices change  
Office life is constantly changing. Lately at a particularly high pace. Partly due to new technological developments, scientific research and a changing demand for office space. With these new techniques and insights come new needs. Think, for example, of standing desks, desk bicycles, open offices and quiet workplaces. The modern employee expects the employer to keep up with the times. It is therefore a good thing to anticipate this. That way, you will not only retain your current employees, but you can also make a good impression on job applicants, for example.  
The new generation has the future  
As an entrepreneur, you know that the youth of today is the future of your company. It is therefore important to pay sufficient attention to them. Ideally, you should have a nice and varied mix of employees. When you add younger generations at an early stage of their development, they take over a lot from more experienced employees. As a result, they also fit in better with the company in the long term.  
What is important for Generation X and Y at the office?  
In the first instance, the office is obviously important in attracting applicants. Especially in these times when companies are desperately looking for well-trained young staff. In larger cities, such as Amsterdam and Rotterdam, the need is so great that it is approaching scarcity. It is then important to make a good impression.  
For young employees, it will mainly be about a number of aspects, namely:
Healthy office (healthy lunch and standing workstations)  
Playful attractive design (table tennis table)  
Good atmosphere (free-mibo)  
Newest technologies  
Good facilities  
When we talk about the 'new generation', they are mainly looking for a company to inspire, motivate and develop them.  
Who takes responsibility?  
Keep in mind that keeping your office tidy is a task in itself. This is a role you perform yourself or assign to someone else. Someone from Human Resources or Communications could also fulfil this role. The important thing here is to evaluate from time to time whether the office space still meets the requirements and wishes of both employees and potential employees.  
Design your office space like a pro and let your employees enjoy it and applicants get to know the excellent atmosphere and facilities.