Improve your company's image with office space!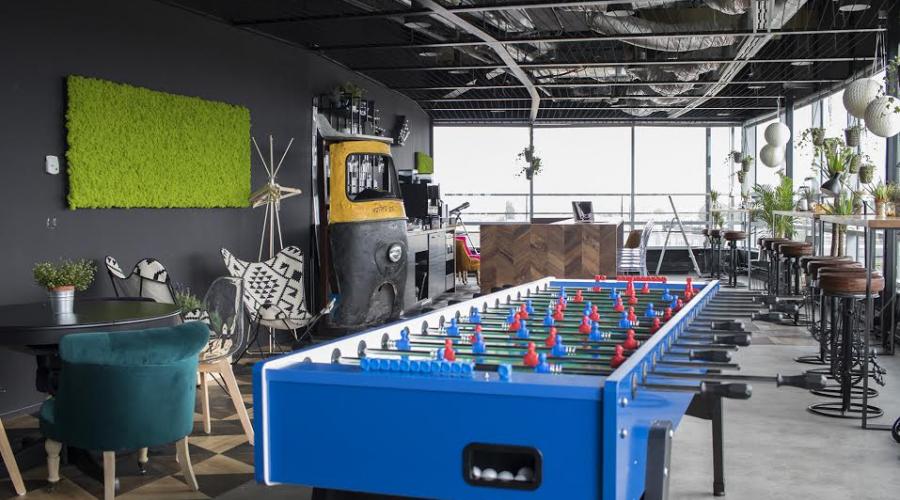 Your office plays an important role in the image of your company. The first impression that business partners, employees and you have when you enter the office is crucial in this regard. Therefore, walk into your office space in the morning, stand in the doorway, and take your time to take in everything. What do you see? A trendy and modern office, an industrial yet warm office, or a somewhat dull and bare office? 
Does what you see fit the image of your company? Many young, ambitious companies, such as start-ups and scale-ups, lose themselves in their daily activities and forget the importance of their office. Both for the image, the happiness of employees, and the ultimate business result. Logical, because in a young company, as an owner you often have full focus on the work and you really work in your company. Later on, you will probably learn that it is also good to take a step back and look at your company from the outside. How do different stakeholders (customers, business partners, investors, employees, suppliers, etc.) see your business? Then also think about your office! 
Work to do! 
If you cannot answer this question in the affirmative, it is time to roll up your sleeves and take some serious action to put things right! How do you proceed and what can you do without spending too much time and investment? These are important aspects! 
What is your company's image? 
The match between your company and the office is important. You can use it to strengthen your company's message to customers, business contacts, and even employees. So: 
What does your company stand for? 
What are your core values? 
What is your target group? 
What type of employees do you have? 
Where do you want to go? 
Answer these questions and you will already know better what the image is, and whether this is what you had in mind and you will probably immediately form ideas about the design and layout of the office space. Don't forget to take the sector into account as well; in some sectors a dull office is common. Yet in this case, you can choose to do something completely different. Like a real disrupter in the market! 
Match your office with the image 
Now that you know better where you stand, you also know better what you want and what suits your company. Now there are countless possibilities for the metamorphosis of office space. Make a wise choice and do not go for overly radical renovations that will bring the whole office to a standstill for days or maybe even weeks. Don't forget to involve employees in your choice. If you ask them for their opinion, take it seriously in your decision-making process and implement a few ideas, you will notice that they feel even more involved in the company! 
The playful office 
A young and ambitious office does not need austere office space. The office must be playful. Challenge. Should inspire. How do you achieve this? Simple, place an old arcade computer, games console, ping-pong table or something similar in the office and you will see that it will directly influence the atmosphere and image. By the way, the playful office is very popular these days. More and more office spaces in Amsterdam, Rotterdam and increasingly in smaller cities like Schiphol and Nijmegen have playful elements in their offices. 
The brand experience office 
Is living the brand or brand perception key in your office? Then it is important to express this. Think for example of a cool mural with a version of the logo and the core values of the company! 
The sustainable office 
Is your company very environmentally conscious and do you expect this from your employees? Then you can opt for a lot of green in the office. By the way, green is good in every office! It relieves stress, provides better air quality and also makes employees happier. In addition, think of a cool way to promote and stimulate waste separation. 
Image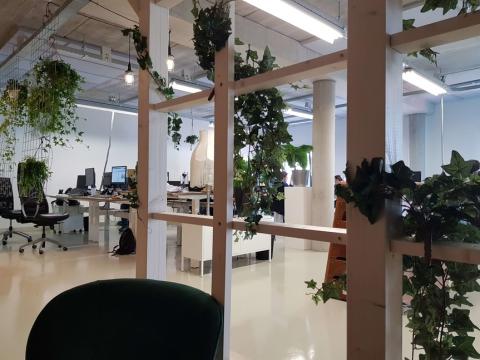 The industrial office 
Does an industrial image suit your company? Then a cast floor and the removal of suspended ceilings are essential. This may take a little more time, effort and investment, but it's certainly worth it. The office immediately has more character. You can also do a lot with lamps and office furniture to achieve a real industrial style.