Mastering the Return to the Office: A Comprehensive Step-by-Step Guide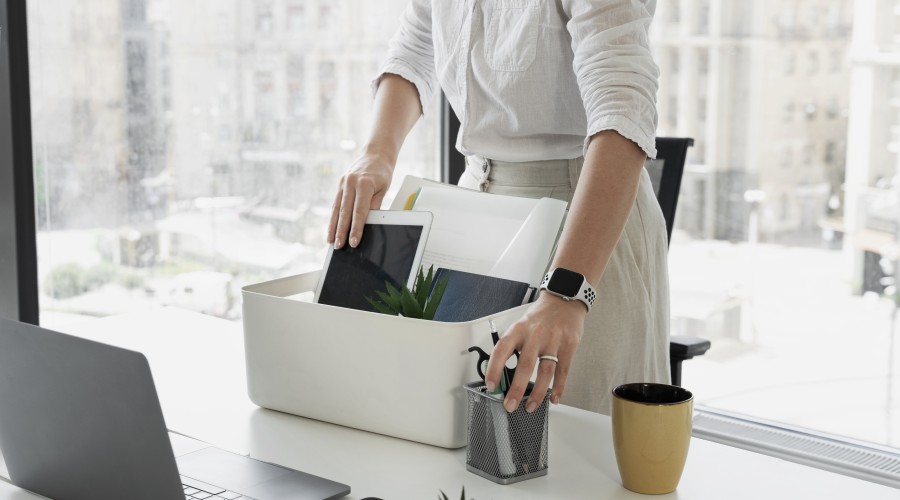 As businesses around the world grapple with the profound changes brought about by remote work and hybrid arrangements, returning to the office has emerged as a pivotal juncture. Navigating this transition effectively is not merely a matter of logistics; it's a journey that encompasses a multitude of considerations. In this blog, we embark on a comprehensive exploration, offering guidance not in the form of steps, but as invaluable pieces of advice. Returning to the office is not just a physical relocation but a holistic transformation—a transformation that, if managed wisely, can blend the lessons learned from remote work with the dynamism of in-person collaboration. Join us as we delve into the vital aspects of this transition, from communication and flexibility to mental and physical well-being, with the goal of achieving a successful and harmonious returning to the office.
Let us find your serviced office for you
Communication is Key
Effective communication is paramount during the transition back to the office. Clear and transparent communication helps employees understand the reasons behind the return and sets the stage for a smooth transition. Open dialogues with employees allow them to express their concerns and expectations, making them feel valued and heard. Whether through town hall meetings, surveys, or one-on-one conversations, keeping the lines of communication open fosters trust and ensures that everyone is on the same page. This advice ensures that the transition is not only well-planned but also well-understood and accepted by your workforce.
Embrace Hybrid Options
The flexibility of hybrid work arrangements is essential in the post-pandemic workplace. Allowing employees to choose their workdays in the office gives them a sense of autonomy and accommodates various needs, from commuting challenges to personal preferences. Identifying which tasks or roles can remain remote or require in-person collaboration ensures that your workforce can operate efficiently. Embracing hybrid options promotes work-life balance and acknowledges the diverse needs of your employees, making the transition more accommodating and successful.
Craft a Comprehensive Return Plan
A well-thought-out plan of going back to the office is the backbone of a successful transition. Phased return dates and clear safety protocols provide structure and guidance for employees. Knowing who returns when and what safety measures are in place installs confidence in your workforce. Transparency in the plan's execution and communication further reinforces trust. Employees need to feel that their well-being is a top priority, and a comprehensive plan of going back to the office demonstrates your commitment to their health and safety.
Prioritize Employee Mental and Physical Health
The well-being of your employees encompasses more than just safety measures. It extends to their mental and physical health, both of which are crucial during the transition back to the office. Recognizing the potential challenges employees may face, such as anxiety, stress, or physical discomfort, is essential. Providing resources and support to address these challenges, whether through access to mental health services or ergonomic workspace adjustments, demonstrates your commitment to their holistic well-being. When employees feel mentally and physically supported, they are better equipped to navigate returning to the office with confidence and resilience. Promoting a healthy work-life balance and fostering a workplace that prioritizes both mental and physical health contributes significantly to a successful transition.
Foster Company Culture
Company culture plays a pivotal role in maintaining employee engagement and cohesion. By organizing team-building activities, workshops, and events, you strengthen bonds among your employees and reinforce your organization's core values. Leaders and managers leading by example in promoting these values create a positive workplace atmosphere. A strong company culture not only boosts morale but also makes employees feel connected and motivated, vital for a successful return.
Provide Employee Support
Recognizing and addressing employees' challenges during returning to the office is essential for a smooth transition. Offering resources and support for issues like transportation or childcare ensures that employees can focus on their work. Prioritizing mental health support acknowledges the potential stress associated with change and helps employees cope effectively. Providing this support demonstrates your commitment to the well-being and success of your workforce.
Monitor and Adapt Continuously
Flexibility and adaptability are key to a successful transition. Implementing feedback mechanisms to collect employee experiences and concerns enables you to identify issues and areas for improvement. Being willing to adjust your going back to the office plan and policies based on this valuable input and changing circumstances shows that you are responsive to your employees' needs and committed to long-term success. Continual monitoring and adaptation ensure that your organization remains agile in the ever-evolving workplace landscape.
In the ever-evolving landscape of work, returning to the office represents a significant pivot point. It's a juncture where the past and the future intersect—a moment ripe with opportunities and challenges. By heeding the advice we've offered throughout this blog and by placing a premium on open communication, adaptability, and the well-being of your employees, you can navigate this transition with confidence. Returning to the office is not merely a logistical move; it's an opportunity to shape the future of work within your organization. Embrace this new era with the knowledge that you are well-prepared to address the challenges and seize the opportunities it presents. As you embark on this transformative journey, remember that your employees are at the heart of it all, and their support and engagement are the building blocks of your success. Here's to a seamless and prosperous returning to the office and to the bright future it holds.
Willem-Jan
van Heeswijk
Office Space Broker