What are the office space prices in Brussels?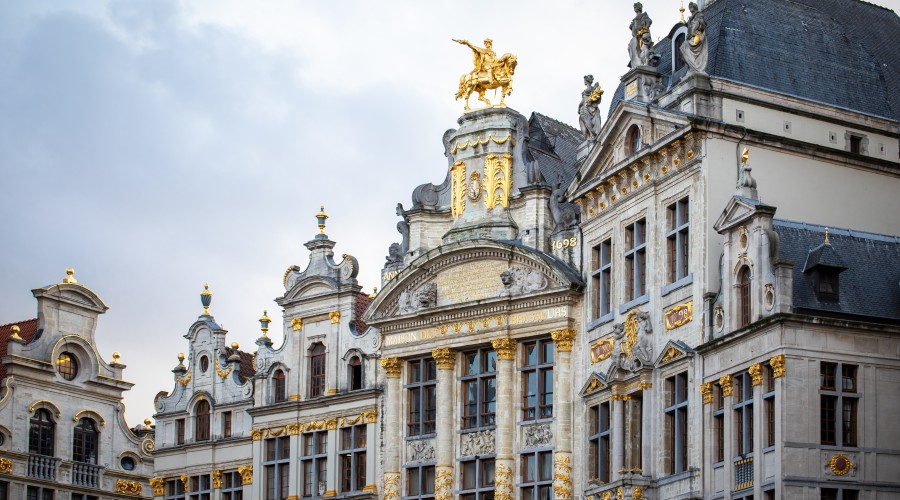 The Brussels office space prices variy based on the location, size, and services provided. A modest office space in a prominent location can cost between €160m2/year and €300 m2/year. It's important to keep in mind that there may also be additional costs such as service charges, insurance, and utilities. It is vital to conduct research and evaluate several possibilities in order to discover the ideal office space for your needs and budget.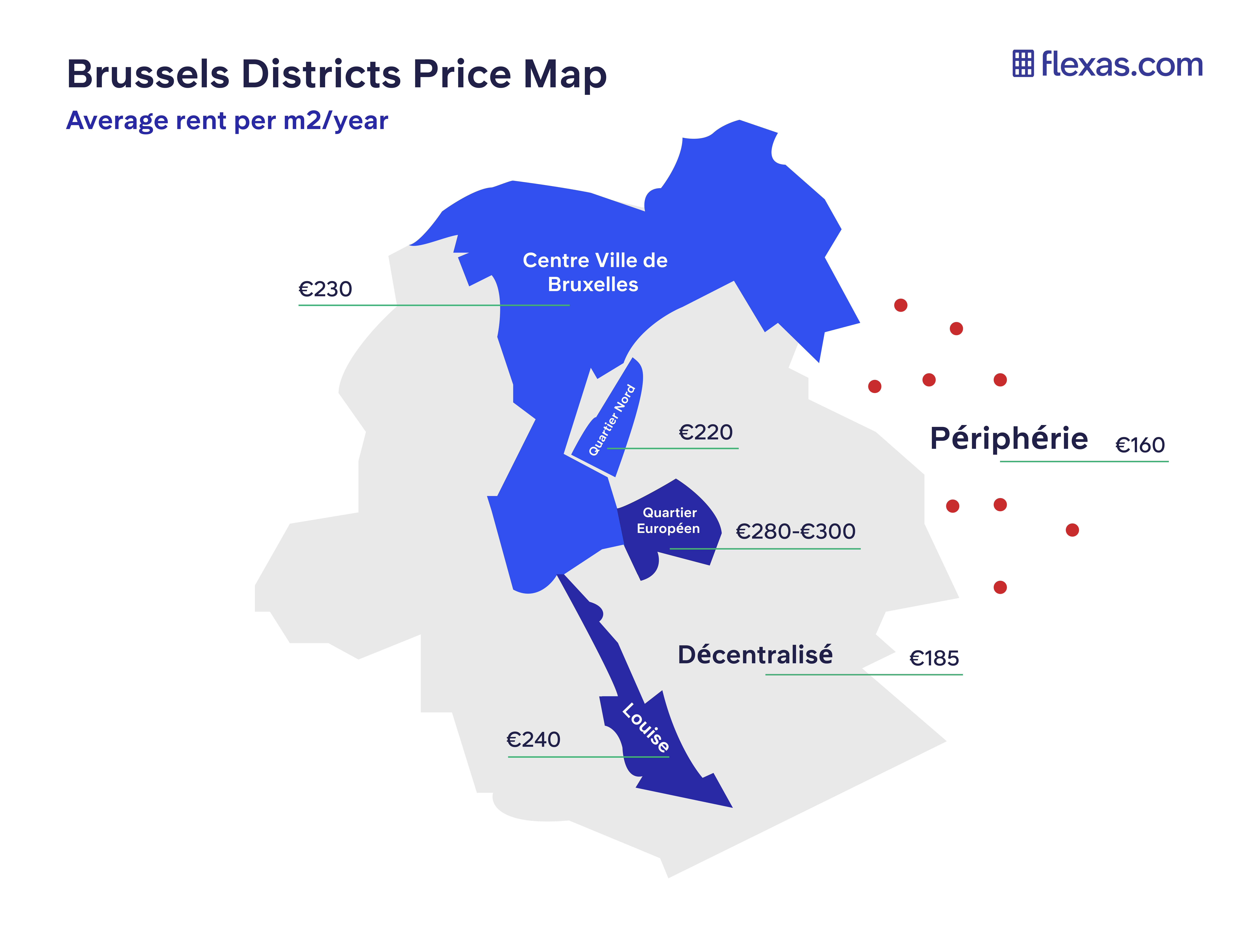 What is included in the office space prices?
Brussels, Belgium's capital and the heart of Europe, is a bustling commercial and a center for European institutions & Lobbies. The city provides a unique and dynamic environment for enterprises wishing to move to Europe, thanks to its rich history, cultural variety, and multinational community. 
When it comes to locating the ideal office space in Brussels, various things must be considered, including the rent, service costs, and property location. Rent is the base fee for using the office space, and it can be charged monthly, quarterly, or annually. Service costs, which might include cleaning and maintenance, may be charged on top of the rent. Some Brussels office spaces may have extra services such as internet and telephony, while others may not. The location of the office space can also influence the pricing, with locations in more central or desirable places often costing more. 
When determining the Brussels office space prices, keep these elements in mind and take into account what is included in the costs. Our team of professionals at Flexas.com can assist you in finding the ideal office space that meets your demands and budget, assuring a smooth and stress-free experience. To learn more, please contact us! 
How do the prices differ in Brussels for each district?
District

Average rent per m2/year

 

Description

Centre Ville de

Bruxelles

 

€230

 

Central location with easy access to public transportation.

 

Quartier

Européen

 

€280-€300

 

Hub of European politics, making it a prime location for companies in related industries.

 

Quartier Nord

 

€220

 

Offers a vibrant atmosphere with a mix of residential and commercial areas.

 

Louise

 

€240

 

Prestigious neighborhood known for its high-end shops, restaurants, and office spaces.

 

Midi

€195

 

Largest railway station in Belgium and a transportation hub, making it easily accessible from all over the city.

 

Décentralisé

€185

 

Offers more cost-effective office spaces away from the city center

 

Périphérie

€160

 

Quiet, suburban environment for businesses seeking a peaceful workspace.

 
Is it possible to travel to an office space in Brussels with public transportation?
The STIB/MIVB operates a well-developed public transportation system in the city, which includes a comprehensive network of buses, trams, and metro lines. These solutions give a quick and easy method to move around town without having to deal with traffic, parking, or other hassles that come with driving. Furthermore, many office sites in Brussels are conveniently accessible via the city's public transit network, allowing you to reach your destination swiftly and simply even if you are unfamiliar with the city. Public transit connects the Brussels National Airport to the city center, making it simple for employee to reach their destination. In general, taking public transit in Brussels may be a handy, efficient, and cost-effective method to get around. 
How to find an office space in Brussels?
Get in touch with one of our Flexas.com office experts if you're looking for office space in Brussels. They would be happy to offer more detailed information on office availability, cost, and what is included in the price as well as help you choose the best office space to match your needs. The services offered by Flexas.com are totally free!