Outstanding Office Space: Cours Valmy 1-7, Puteaux, Paris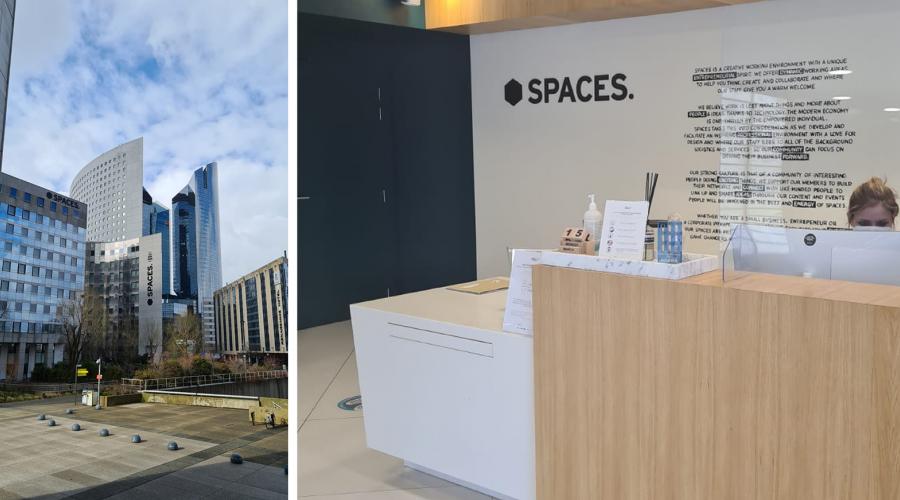 An unique moment to experience as a landlord is receiving the Flexas Outstanding Office Space Award! A prize that you don't just win. You can win this award by getting good reviews from your current tenants, but also from potential tenants who come by for a viewing. Receiving good reviews depends on several factors. These factors can be: the services and facilities in the office but also the location, looks and community in the building play a big role. The office at the Cours Valmy 1-7 has managed to collect 9 reviews of 5 stars! That is why they received this prestigious award. Curious why? Read below what this office in Paris makes so outstanding.
The Cours Valmy 1-7 is an outstanding office space in Paris!  
The office is located in one of the largest business districts in Europe. The La Defense area brings innovative concepts and successful entrepreneurs to life. In addition, the friendly and positive atmosphere in this building is noteworthy. The reception desk greets you every day with a smile and the caring team is always ready to help you in the best possible way. The focus in this building is on the community and there are many opportunities for networking. All these aspects make Cours Valmy 1-7 the perfect location to rent an office in Paris!
About Cours Valmy 1-7  
In this building, any company can rent a suitable office space. The building on the Cours Valmy has 9 floors with 19,000 m2 of office space. This fully renovated business center offers coworking as well as private offices and meeting rooms in the heart of La Défense business district in Paris. The natural daylight and modern furnished office spaces make it a pleasant workplace. Furthermore, this building is easily accessible by both public transport and by car.