Workdistrict opens a new 1,250 m2 business center in the heart of Amsterdam!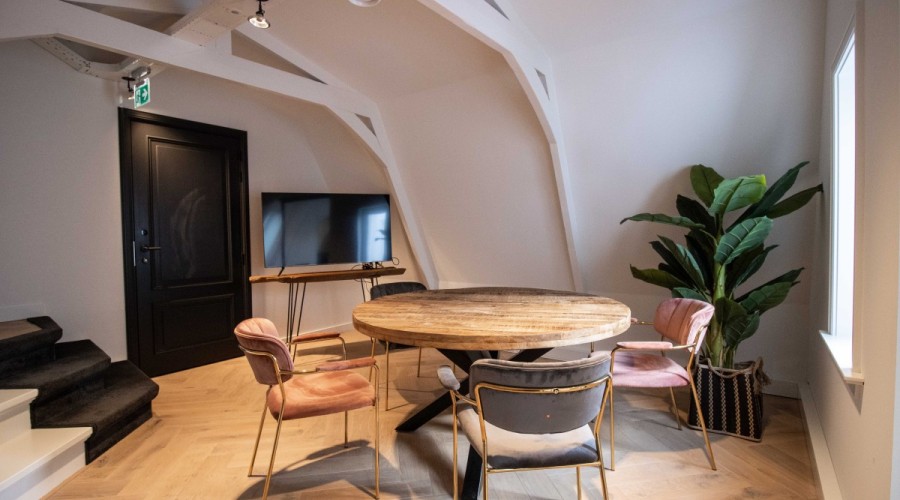 Workdistrict Netherlands has found their new office space in the heart of Amsterdam. They will be renting 1,250 m2 at Spuistraat 1, a beautiful and classic Amsterdam house. The building comes with a great view of the surrounding buildings and the bustling Amsterdam streets. The whole space has just been renovated and turned into a modern business center with several amenities including beautifully designed meeting rooms, a reception, fully furnished office spaces and modern common areas. Although the renovation was challenging at times, the building has turned into a beautiful business center. 
Workdistrict Amsterdam is a boutique business center in the heart of Amsterdam offering various types of office spaces and workstations. The building has been equipped with various facilities including an event space, concierge service and lounges. A perfect place to grow your business, network with other companies and experience the energy of a creative community. 
We wish Raphael Baumann and Luca Hennicker of Workdistrict Netherlands all the best in their new office space and thank them for the pleasant contact during the process and their trust in Flexas.com. At Flexas we are very proud to have assisted them during the entire process and are pleased to now be able to help them rent out their office space.