Highlights
Give clients a warm welcome
Multiple rentable meeting rooms
24-hour access to offices
Super fast fibre optic internet
Flexible monthly upscaling
Scale-up as your business grows
About the office space on Rue Carnot 11
Office space for rent, located on 11 Rue Carnot, Le Kremlin-Bicêtre, near Paris. The area Le Kremlin-Bicêtre is a part of L'Haÿ-les-Roses. The office has co-working aswell as private workstations and meeting rooms. The offices are equipped with everything you will need.
This office has a very warm and motivating atmosphere. In the building you can also find a soccer table, relation area and it is possible to use the African caterer. 
Location and accessibility
Nearest public transport
Train Ivry-sur-Seine [ 30 mins walk ]
Bus La Civette [ 25 mins walk ]
Light rail Estación de Porte de Choisy [ 19 mins walk ]
Address
Rue Carnot 11 94270 Le Kremlin-Bicêtre
About the area
The office space is located in the peaceful area Le Kremlin-Bicêtre. In the neighboorhood you can find Parc Phillippe Pinel. Visit this park to enjoy the fresh air and green environment. Nexto this park, you can find the large Bicetre Hospital. Besides that, several bistros, restaurants and shops are nearby the office. Or you can visit the Okabé shopping center.
It is only a 2 minutes walk to metro 7 Le Kremlin-Bicêtre. It is also possible to go by bus with line 47 - 186 - 131. The building is accessible by car aswell. The Porte d'Italie ring road is within 300 metres.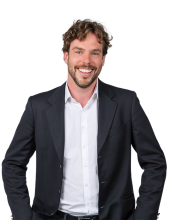 We know better than anyone that finding an office is not an easy job. We are there for you and personally assist you throughout your search.
What tenants and visitors say about this office
Add new comment