Highlights
24-hour access to offices
Super fast fibre optic internet
Flexible monthly upscaling
Scale-up as your business grows
Give clients a warm welcome
Multiple rentable meeting rooms
About the office space on Via Arcivescovo Calabiana 6
Located in the dynamic Porta Romana, near Fondazione Prada at Via Arcivescovo Calabiana 6, you will find coworking campus.
This co-working space offers different kind of events every year. The campus has over 450 professionals working there every day. It is part of the Google for startups nework, which offers mentorship and growth programs for businesses.
At the campus there is also meeting rooms available upon request. Varieties of communal areas are also available such as kitchens, terrace with swimming pool and a cafe.
Location and accessibility
Nearest public transport
Subway P.ta Venezia [ 55 mins walk ]
Train Milano Porta Genova [ 47 mins walk ]
Bus Via Eustachi 3 prima di P.za M.Adelaide di Savoia [ 51 mins walk ]
Address
Via Arcivescovo Calabiana 6 20139 Milan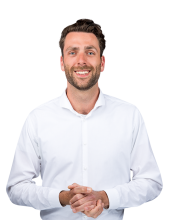 We know better than anyone that finding an office is not an easy job. We are there for you and personally assist you throughout your search.
What tenants and visitors say about this office
Add new comment