This office has several meeting rooms which you can use as a tenant.
This office is 24/7 accessible
This office has high-speed fiber optic internet. 
About this office on Gedempt Hamerkanaal 135
Op zoek naar een kantoorruimte in Amsterdam-Noord? Aan het Gedempt Hamerkanaal zijn kantoorruimtes beschikbaar. De ruimtes bevinden zich in een creatieve omgeving waar op een creatieve manier gewerkt kan worden. Als huurder van deze ruimte kun je gebruik maken van workshops en trainingen op gebied van creativiteit. Daarnaast is er een creatieve ruimte aanwezig welke gebruikt wordt als fotostudio. 
Qua faciliteiten kun je razendsnel internet verwachten, maar ook een comfortabele meetingroom en een prachtig uitzicht over het IJ van Amsterdam. Tevens is er een gedeelde keuken met koffie, thee en fruit. 
Address
Gedempt Hamerkanaal 135
1021 KP Amsterdam
This location provides office space with a fully functioning infrastructure, including I.T. and telephone services, furniture, utilities, etc. You are therefore able to move in immediately. You pay per person / desk on a monthly basis including costs such as heating, electricity, insurance etc. You can rent space for any period from one month to several years. Additional services such as meeting room rental, secretarial services, photocopying and I.T. assistance are usually available at extra cost. In addition to a fixed-term contract, you can also rent on a monthly basis and leave without notice or fine.
Services
What kind of services can I expect from this office?
Parking
Where to leave your car?
On private property or garage
Facilities
What makes this office space so special?
Accessibility
How to get to this office space.
Subway Amsterdam Centraal [ 27 mins walk ]
Train Amsterdam Centraal [ 27 mins walk ]
Bus Amsterdam Centraal [ 27 mins walk ]
The Neighbourhood of Gedempt Hamerkanaal 135
All in's and out's about the area.
In het creatieve brein van Amsterdam, aan het Gedempt Hamerkanaal in stadsdeel noord, vind je deze stijlvolle kantoorruimtes. Op korte loopafstand ligt bushalte Hamerstraat richting Purmerend en Elzenhagen Noord. Ook bushalte Johan van Hasseltweg richting Amsterdam Centraal is op steenworp afstand te vinden. De s116 richting de A10 rijdt vlak langs het kantoorgebouw.
Look around the office.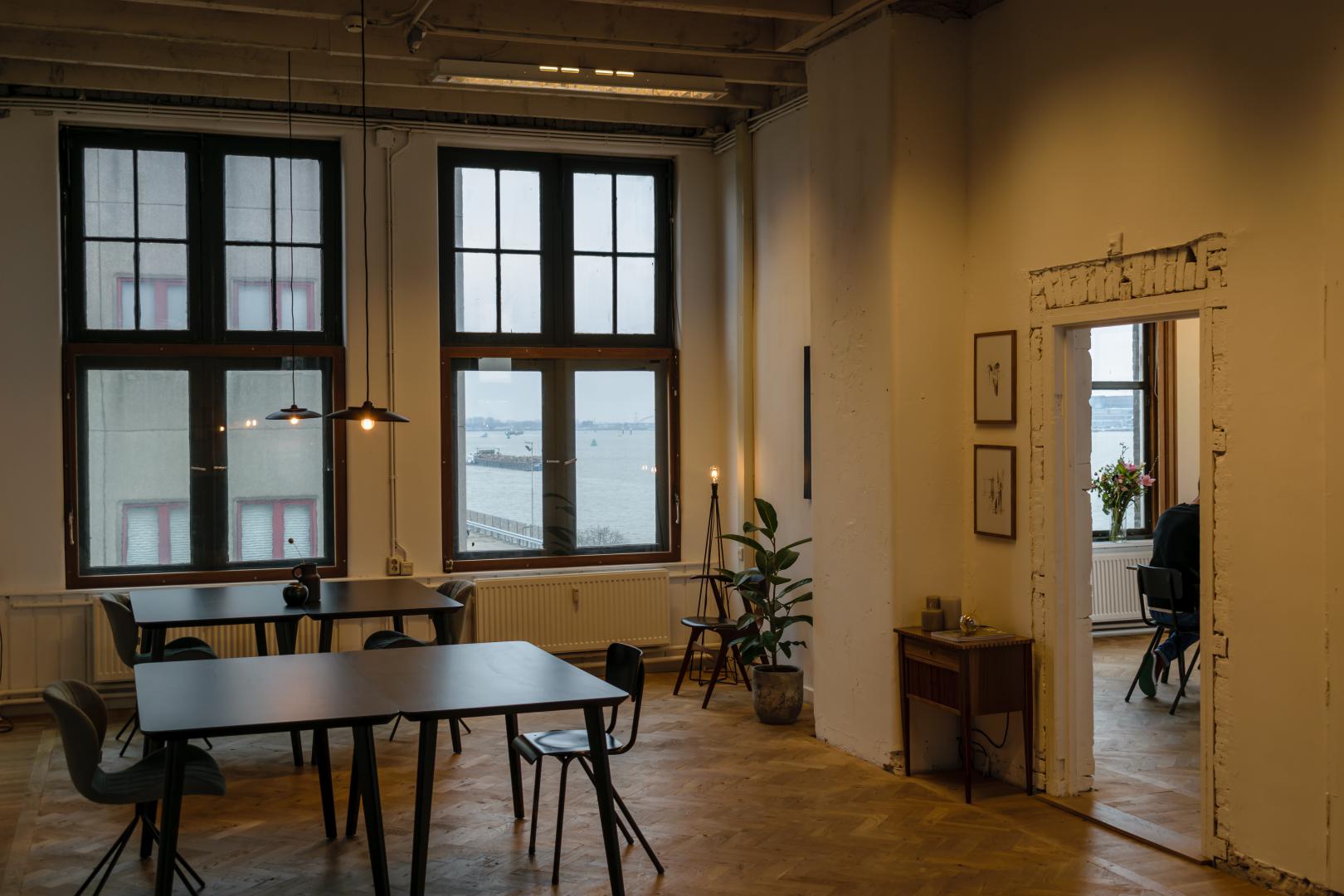 Click to view the virtual tour
Reviews about this office space
What do our customers say about Gedempt Hamerkanaal 135
Add new comment