This office has a customer-friendly reception that welcomes your customers well and gives them a cup of coffee in advance.
This office has several meeting rooms which you can use as a tenant.
This office is 24/7 accessible
This office has high-speed fiber optic internet. 
In this office it is possible to scale up and down. This means that you can purchase more office space as you grow. It is often possible to scale up and down per month.
Address
Marten Meesweg 8
3068 AV Rotterdam
Empty space | Conventional
This location offers conventional options. This means the renting of office space directly from the landlord of the building. Internally, the space can be used according to your own wishes (possibly with permission of the landlord). You will need to manage and maintain all facilities, e.g. arranging space planning and furnishing, I.T. and telephone systems, furniture, cleaning, energy bills and service costs. Conventional office space is rented for a price per square meter per year.
This location offers managed office spaces. The services provided by managed office locations varies per location. These are often unfurnished private office spaces. For more information about the managed office options within this location, please feel free to contact us.
This location provides office space with a fully functioning infrastructure, including I.T. and telephone services, furniture, utilities, etc. You are therefore able to move in immediately. You pay per person / desk on a monthly basis including costs such as heating, electricity, insurance etc. You can rent space for any period from one month to several years. Additional services such as meeting room rental, secretarial services, photocopying and I.T. assistance are usually available at extra cost. In addition to a fixed-term contract, you can also rent on a monthly basis and leave without notice or fine.
Services
What kind of services can I expect from this office?
Parking
Where to leave your car?
On private property or garage
Facilities
What makes this office space so special?
Accessibility
How to get to this office space.
Train Capelle Schollevaar [ 27 mins walk ]
Bus Station Alexander [ 4 mins walk ]
Look around the office.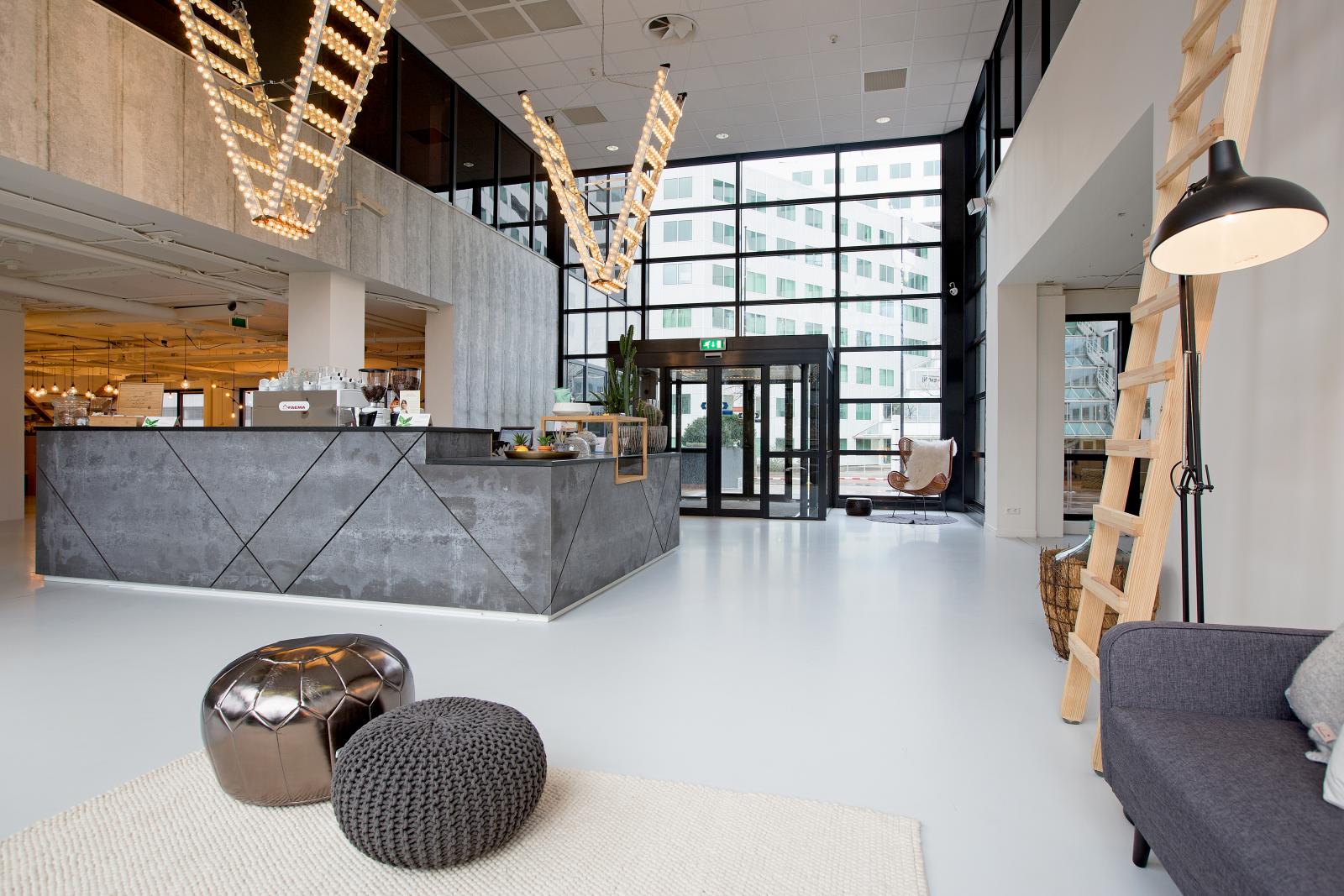 Click to view the virtual tour
Reviews about this office space
What do our customers say about Marten Meesweg 8
26 October 2020
Hartelijke ontvangst, meedenken over onze wensen en mogelijkheden. Mooie inrichting, prettige sfeer.
01 August 2019
goede ontvangstruimte, zeer compleet. voorzieningen tussen de kantoren wat minder
20 November 2018
Gastvrouw Kim is top! Je voelt je als onderneming direct thuis bij Office in Rotterdam. Handig dat je ook buiten Rotterdam gebruik kunt maken van vergader ruimtes. De algemene ruimtes zien er hip en smaakvol uit om klanten te ontvangen. Last but not least: lunch is top!!!
16 July 2018
Fijne ontvangst door Kim, eerlijke informatie
22 March 2018
Leuk pand, erg hip! Leuke informatieve rondleiding gehad. De dame is kwestie wist elke vraag te beantwoorden over de omgeving. Dank voor het regelen, Colin!
11 October 2017
Super gebouw, nieuw, fris.
Goede ontvangst.
Offerte volgt maandag.
Goede kans?!..
10 October 2017
Super gebouw, nieuw, fris. Goede ontvangst. Offerte volgt maandag. Goede kans?!..
20 September 2017
Hele mooie locatie, wel erg duur
13 September 2017
Bijzonder mooi concept, modern, open en licht. Echt een eye opener. Moet je echt gezien hebben!!
09 May 2017
De locatie is top! Mooie entree hal met een uitnodigend sociaal hart. Kantoorruimtes zien er mooi verzorgt uit. De prijs is het enigste punt waarom we 4 sterren geven ipv 5. Erg prijzig gezien de alternatieven in de directe omgeving.
01 May 2017
Staff was very helpful, and responsive... My appointment was scheduled in short time, and I received full clear information. Thanks
15 February 2017
Mooi aangekleed met leuke voorzieningen
13 February 2017
Ik denk niet dat het wat voor mij is. De flexplekken zijn echt de flexplekken zoals die in de basis zijn ontstaan (tafels, stoel en geen ergonomisch bureau of bureaustoel). Verder mis ik een kastje voor mijn spullen. Ik zou er ook echt 5 dagen in de week gebruik van maken dus zoek meer een goede werkplek dan een flexplek (mag wel in open ruimte). Daarnaast leek mij de akoestiek nogal slecht in die zin dat je in de centrale ruimte daar best geluidshinder van ondervindt. Het was echt een kakofonie aan geluid. Ik heb nog geïnformeerd naar kantoorruimte maar ik begreep dat je die pas vanaf 28 m2 kunt huren en de bijbehorende prijs past niet binnen mijn huidige budget. Dus heel jammer dat er geen kleinere ruimtes zijn (10 of15 m2). Concept wel erg leuk, ziet er mooi uit, toplocatie etc.
29 September 2016
Schitterende locatie, veel mogelijkheden en inspirerende omgeving. Goede ontvangst en duidelijk uitleg. Prijs viel voor dit moment iets tegen maar is denk ik wel terecht.
18 August 2016
Zeer uitnodigend entree en algemene ruimte, alleen de kantoren op de verdiepingen moet nog eigen worden gemaakt.
14 December 2015
Geweldige inrichting op de begane grond (net een huiskamer) en veel gedeelde faciliteiten, zoals vergaderruimte en een kantine.
Add new comment