Highlights
Super fast fibre optic internet
Give clients a warm welcome
Multiple rentable meeting rooms
24-hour access to offices
About the office space on Zomerhofstraat 84
Office space for rent in the Zomerhofkwartier in Rotterdam, a 10-minute walk from Central Station and Coolsingel. Entrepreneurs who live in this office are very involved with the city of Rotterdam. Architects, photographers and designers work here. In the vicinity of this office are several facilities to be found, including a pub and coffee shop. In the office itself there is a restaurant where you can go for a nice lunch.
Location and accessibility
Nearest public transport
Subway Rotterdam Centraal [ 13 mins walk ]
Train Rotterdam Central [ 13 mins walk ]
Parking
On private property or garage
Address
Zomerhofstraat 84 3032 CM Rotterdam
About the area
This office is located 10 minutes walking distance from Rotterdam Central Station and within 5 minutes you are on the highway. There is paid parking in the area but you can also apply for a parking permit.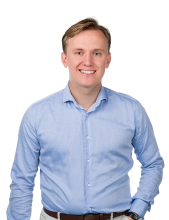 We know better than anyone that finding an office is not an easy job. We are there for you and personally assist you throughout your search.
What tenants and visitors say about this office
Add new comment