Benefits of expanding business to Amsterdam: 10 things to know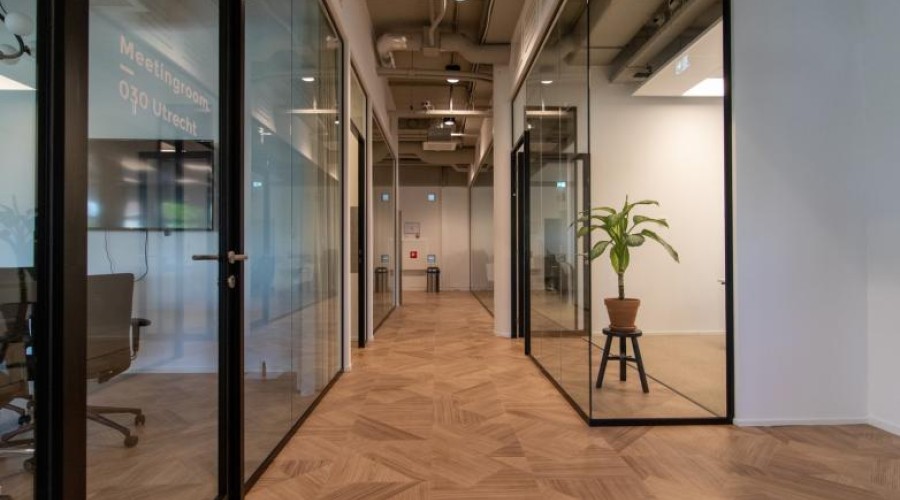 Why are companies moving to Amsterdam? The Netherlands is one of the most stable countries in the world that is fast changing economically and socially, especially in the time of COVID-19. It has a strong infrastructure, a favourable economic climate, and a well-educated workforce. Due to the Dutch tax system and its benefits, many entrepreneurs are encouraged to expand their businesses to Amsterdam. Have you considered growing your firm to the Netherlands' business capital? Here is the most important information you need to know.  
1. Culture  
The Netherlands' cultural life is diverse, reflecting regional diversity as well as foreign influences accumulated over centuries by the Dutch people's mercantile and exploratory spirit. The Netherlands has always been associated with tolerance and liberalism, which are prevalent and it's a benefit of expanding business in Amsterdam. The official language is Dutch. However, most Dutch citizens speak English.  
The country and cities are extremely compact and densely populated. Government assistance keeps intercity regions clean and prevents ethnic ghettos and industrial wastelands from forming. Urban renewal projects are continually taking place in major cities. The creation of public spaces, such as parks and squares with benches and playgrounds, has been given a lot of thought in order to build a sense of community. Cycling in the Netherlands is the most popular form of everyday transportation and a way of life; it is common among all social layers and income groups.  
2. Business culture   
According to Hofstede's cultural dimensions, power distance in the Netherlands is quite low and relatively flexible. Thus, in the workplace power is distributed equally and all employees expect to be consulted when decisions are made. Moreover, companies in the Netherlands are cautious and realistic in their strategy, and the Dutch corporate culture favours step-by-step planning. Along with that, the Dutch favours meetings. Most of the time, they are informal with structured agendas, and everyone is expected to contribute.  
It is important to keep in mind that in social life and in Dutch corporate culture, people in the Netherlands have planned agendas. Missing an appointment or arriving late for a meeting is not only annoying but also untrustworthy.  
3. Business location  
Why is Amsterdam good for business? It is the ideal location for any type of business, from the rapidly rising business districts to start-up hotspots and specialized hubs in the city center. Overall, 6 areas can be defined: Amsterdam Centre, Amsterdam Sloterdijk, Amsterdam Zuidas, Amsterdam Zuidoost, Amsterdam Noord, Amsterdam Amstel. All have their own characteristics. From all locations in Amsterdam you can reach the international airport Schiphol within 30 minutes.   
4. Affordability  
Expanding business to Amsterdam involves also finding a place to live and taking into consideration basic living expenses. The cost of living in Amsterdam considering rent costs significantly higher than in comparable European cities, however, this varies depending on the city district. 
A one-bedroom flat in Amsterdam, for example, can cost anywhere from €1,000 to €1,900 per month, depending on the neighbourhood. Three-bedroom apartments in central Amsterdam, on the other hand, start at roughly €2,100. Moreover, basic grocery buying should be budgeted at roughly €300–€500 each month.  
5. Necessary licenses/permits  
It's crucial to follow national and European legislation when beginning a new firm or expanding into the Netherlands, as well as apply for any appropriate business permissions or licenses, which differ by sector.    
Every business in the Netherlands must register with the Netherlands Chamber of Commerce (KVK). Your company's information will be passed to the Dutch Tax and Customs Administration (Belastingdienst) once it has been officially registered at the Chamber of Commerce.    
In the Amsterdam Area, there is already a highly educated, multilingual workforce. However, in some fields, there is still a need to recruit talent from all over the world. Of course, when it comes to talent from other EU countries, the procedures are usually straightforward. Obtaining visas, residence permits, and work permits for talent from outside the EU may need additional steps, but it does not have to be difficult.   
Learn the basics of Dutch labor law, including notice periods, contracts, and dismissal, as well as social security, holiday pay, CAOs, and other employee benefits. There are numerous mechanisms in place to safeguard both employers and employees; some of these may be unfamiliar to you if you are new to the country.   
6. Financial assistance   
A Business Finance Help Desk is operated by the Chamber of Commerce (KvK). Business desks in the town halls of the Netherlands' larger cities, as well as ex-pat centers in Amsterdam and The Hague, for example, provide a lot of information about starting a business and funding opportunities.   
Another place to look for information is in the province where you plan to open your business. Throughout the Netherlands, there are various regional development corporations (RDCs) and regional ontwikkelingsmaatschappij (ROM) that invest in private firms.   
Some small and startup businesses can apply for subsidies and tax reduction programs. Subsidies are available for environmental efforts, art and culture, research and development, and so on.    
7. Office spaces   
When it comes to setting up your business location, the Amsterdam Area is genuinely adaptable. There's something for every size and type of business, from big corporate offices in our main commercial areas to co-working spaces in repurposed city locations. This broad range of options is one of the main benefits of expanding business to Amsterdam. There are a lot of office spaces available in Amsterdam. However, it can be challenging to find a perfect place for your specific criteria.  
Companies moving to Amsterdam should expect to pay anywhere from €150 per sqm per year outside the city centre up to €450 per sqm per year in the historic centre or at the Zuidas, Amsterdam's financial area. For small firms or start-ups, renting an open-space office is a good choice.  
Renting an office with a selection of services is a perfect alternative for companies looking for flexibility. Flexas.com offers a huge list of personalized offices and completely free services for tenants. Moreover, help large companies that have more conventional, long-term search requirements.  All you need is to fill in a contact form on the website or immediately contact Flexas.com specialists and tell them your needs and budget. They are always ready ty help! 
8. Logistics  
The Netherlands' infrastructure is one of the greatest in the world, with sophisticated airports, ports, rail, roads, and waterways – mobility is one of the greatest benefits of expanding business to Amsterdam and it's one of the main reasons why companies are moving there. 
The Netherlands has long been renowned as a bike-friendly country and a leader in sustainable mobility, with 23 million bikes and 17 million residents. Indeed, more than 33 thousand kilometers of Dutch roadways are dedicated to cycling infrastructure, demonstrating the country's healthy lifestyle and good quality of life. Moreover, the country is at the forefront of the electric car network and has fast-charging stations all along the highway. Dropping your kids off at school, riding your bike to the central station, parking your bike, and catching the train just in time for work is safe and convenient in the Netherlands.   
You can also go anywhere by public transport. There are 5 metro lines available, which allow you to get to your desired destination as quickly as possible. Tramlines are also quite extensive, they have the advantage of serving some of the city's less well-known regions, whereas the Metro is more focused on specific sites in Amsterdam. Moreover, buses can serve you greatly if you want to depart somewhere at night. They run from the city center to the suburbs.    
9. Compensation guide/salary  
In Amsterdam, an average gross salary for a worker is roughly 3,000 EUR per month. Salaries range from 1,480 EUR (the lowest average) to 23,400 EUR (the highest average) (the highest average, the actual maximum salary is higher). Salary might differ due to factors such as age, industry, professional experience, and hours worked.    
Employees with two to five years of experience earn 32 percent more on average than freshmen and juniors across all industries and specialties.   
Professionals with more than five years of experience earn 36 percent more on average than those with fewer than five years of experience.    
10. Local tax breaks   
Depending on the location, size, and location of the property, a variety of taxes and levies may apply. If you start a business in the Netherlands, you will have to pay one or more of the following taxes:  
BTW (VAT) - Almost every firm is required to charge BTW tax (typically 21%) on their sales.;  
Income tax - You will be required to file an annual income tax return. When you operate a business, filing your income tax can be challenging because you must establish that you are an entrepreneur to qualify for certain tax incentives.  
Payroll tax (if you have employees) - If you have employees, you must deduct payroll tax from their wages as an employer. Wage tax, national insurance, and pension contributions are all included in payroll tax.  
Corporation tax (only applicable to incorporated businesses) - You must compute and pay corporation tax if your company is incorporated, such as a BV or NV.  
So why Amsterdam is good for business? 
The Netherlands is one of the perfect places to start or expand your business. It is known to be open and oriented internationally. Amsterdam is appreciated by business owners, it is a place where innovation and business growth meet.  
Thus, we highly recommend you start looking for office space in Amsterdam. And, in order to do it smoothly, consider Flexas.com which has a diverse choice of options and highly educated professionals to assist you in selecting the ideal office space to meet all of your requirements.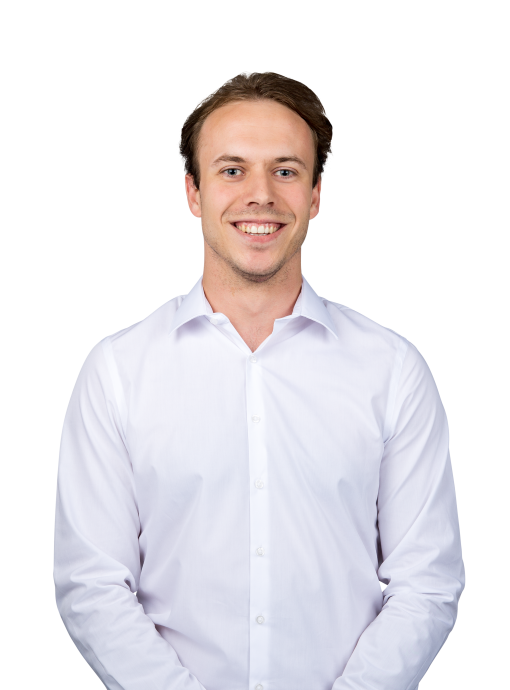 Bas
van 't Hoff
Office Space Broker