Benefits of expanding business to Brussels: 9 things to know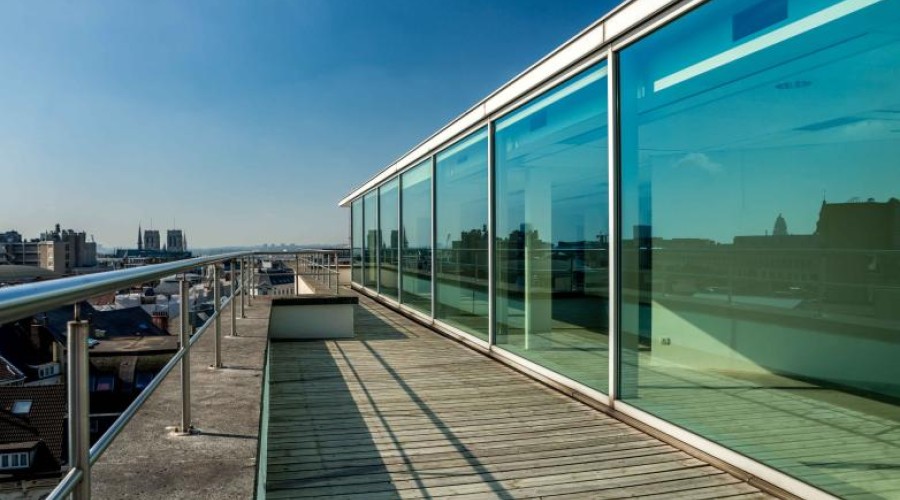 Are you planning on expanding your business to Europe? Consider Brussels! Belgium is one of Europe's most developed countries, while its capital city is without a doubt the most well-known feature of the country. Brussels is a one-of-a-kind city with a stunning mix of architectural styles and cultures. There's a lot to like about this city, with enormous Gothic churches, Art Deco bars, and a 19th-century retail arcade. 
It is a multilingual country, with residents fluent in French, German, and Dutch. Flanders is predominantly Dutch-influenced in the north, Wallonia is primarily French-influenced in the south, and the northeast is primarily German-influenced. Brussels is the European Union's headquarters. The city is dominated by very modern buildings that blend seamlessly with antiquity. Visitors are impressed by the Grand Palace, and it is believed that this city has the most beautiful plaza in Europe.  
Brussels' financial industry is diverse and stable, with incubators and worldwide service provider headquarters, making it an ideal location for expanding your business. Brussels' finance industry is a thriving ecosystem, bustling with new ideas, initiatives, and accomplishments. 
The ecosystem supports cross-fertilization between FinTech and new and existing players, which may explain why 92 institutions, including commercial and community banks, international banks, universal banks, and specialized banks, are already doing business in Brussels. 
In addition, the headquarters of Euroclear, Swift, and Euronext are in Brussels. Credit institutions, asset managers, brokerage firms, leasing businesses, and clearing and settlement organizations are among the financial service providers based in Brussels. 
Here is the main information about doing business in Brussels you need to know: 
1. Culture  
Some of the main Brussels' benefits for entrepreneurs wanting to expand their businesses are its vibrant lifestyle and distinct cosmopolitan atmosphere that have influenced the capital's awareness. Brussels respects the fine arts, offering a diverse selection of museums, exhibits, concerts, festivals, and theatrical performances.  
Many expats have recently returned to Brussels, increasing the city's international perspective as it has matured into an international political and commercial center. Despite its tiny size in comparison to other European capitals, Brussels is a vibrant city that hosts hundreds of events throughout the year in its different districts. 
2. Business culture   
Business communication, business etiquette, business meeting etiquette, and work-life balance are all important aspects of Belgian business culture. Here are some main recommendations: 
Appointments are required. 
The person you're meeting will normally select the time for the appointment, which is usually in the middle of the day or early afternoon. 
Meetings should be avoided during the vacation months of July and August, as well as the week before Easter and the week between Christmas and New Year. 
It is required of everyone to arrive on time. 
Arriving late may give the impression that you are untrustworthy. 
Formal meetings are held. 
Belgians like to do business with people they know, thus first meetings are more social than commercial. 
During a meeting, don't take off your jacket. 
Business cards are offered without a specific formality. 
Make a French or Dutch translation of one side of your business card. This demonstrates respect for and knowledge of your colleagues' language backgrounds. 
If you have meetings in both locations, print two sets of business cards. 
Present your business card in such a way that the receiver can read the side that corresponds to their native tongue. 
3. Business location  
Brussels, Europe's capital, attracts many European and foreign employees making it a perfect place for doing business, there are a lot of great dirtricts for locating it. Many firms and investors choose Brussels as a business expanding spot every year because of its central and strategic location, openness and dynamic market, and support for businesses that undoubtedly benefits them. 
Brussels is frequently referred to be the European Union's political and economic capital. Indeed, Belgium is home to Europe's political bodies as well as the headquarters of several international organizations. The European Commission, the European Parliament, the European Council, and NATO are all headquartered in Brussels, as are thousands of international organizations, lobbying companies, embassies, organisations, and federations. So many crucial actors who keep Europe's heart beating have congregated in one city: Brussels. 
Brussels is a must-see for European professionals and visitors, being just 90 minutes from Paris, 2 hours from Amsterdam by Thalys, and 2 hours from London by Eurostar. The airports in Brussels also provide multiple daily connections to the major European cities and business areas. 
A perfect location for starting a business, relocating for a defined length of time, or visiting the city regularly. 
Many important multinational corporations have their headquarters in Brussels, which is in the heart of Europe and its commercial and industrial centers, which indicates that Brussels is a good place for doing business. Furthermore, Belgium's road and rail systems, as well as its seaports (Antwerp, Liege, Ghent, Ostend, and Zeebrugge), provide easy access to the rest of Europe. Connecting British firms to the European continent takes only a few hours. For your logistics throughout the Brexit time, this is a fantastic value! 
4. Affordability  
The average apartment rent in 2019 was €1.110, up 5.74% from the previous year, while studio rentals increased by 4.14% to €625. Both values do not include fees. 
Without rent, a family of four would spend 2,950€ per month, while a single person's projected monthly expenditures are 840€. 
Brussels is cheaper than Amsterdam by 11.81% (without rent), while the average rent in Brussels is 38.76% lower than in Amsterdam. 
Woluwe-Saint-Pierre (€1,234 a month), Uccle (€1,226), and Auderghem (€1,201) were the costliest districts to rent in.  
Jette (€978 in 2018 to €1,119 in 2019) and Forest (€910 to €1,025) had the most significant rises. 
Laeken (€795), Anderlecht (€788), and Jette (€757) had the lowest average rentals in 2019. For Koekelberg and Ganshoren, no figures were provided. 
Since 2013, the prime headline rent for office real estate in Brussels has risen. From 265 euros per square meter per year in 2013, office rentals in Brussels increased to 315 euros per square meter per year in 2020 and stayed steady in the second quarter of 2021. 
5. All necessary steps for business registration 
The following are the most crucial phases in establishing a business: 
Deciding on a legal status: a sole proprietorship (natural person) or a corporation (legal entity).  
Forming a corporation by submitting and registering a memorandum of affiliation with a recognized business entity One-Stop-Shop.  
Requesting a VAT identification and a few obligations in this regard.  
Requesting a customs identification and an EORI-number.  
Opening a current account.  
Getting a VAT identification and several obligations in this regard.  
Demanding a customs identification and an EORI-number.  
Joining a self-employed social insurance fund and paying social contributions.  
To be considered for health and disability insurance payments, you must join health insurance of your choosing. 
When recruiting individuals, taking out specific insurance coverage, whether mandatory or not: Getting a job with a payroll processing firm and going through the proper channels with the Social Security Office.  
You may also need to demonstrate that you know the fundamentals of business management, depending on the location. 
6. Office spaces 
There are many different types of office spaces to rent in Brussels. Private offices of various sizes are available for rent, suitable for large companies as well as all businesses seeking a location that is entirely dedicated to them.  
For small businesses or those just getting started, renting an open-space office is a terrific alternative. Renting an office with a range of services is a terrific alternative for companies looking for flexibility.  
Private offices, flexible offices, co-working spaces, conventional office space, serviced offices, managed offices, and business centers are the types of offices available in Brussels.  
Flexas.com has a lot of various offices available in France and especially in Brussels, check it out! 
The average rent per m2/per year in the City Center is 230€, around 280€ - 300€ in the European quarter, and 220€ in Brussels Northern Quarter. On Flexas.com you will find more information about prices for different districts! 
7. Logistics  
The airport in Brussels Belgium's national airport is Zaventum. It's about 12 kilometers from the Belgian capital. From Brussels city center, there are various choices for getting to the airport swiftly. The mobility that an entrepreneurs and employees expanding their businesses get in Brussels is one of the main benefits.  
There is a train station near the airport, and up to six trains per hour go to and from Brussels. Within 15 minutes, you will be at the city center. Trains to Antwerp (32 minutes), Gent (54 minutes), and Liège (60 minutes) are also available (60 minutes). 
The STIB (Société des Transports Intercommunaux Bruxellois) organizes public transportation in Brussels. When taking public transportation, it is suggested that you have a MoBIB card, which serves as a payment method for a variety of transportation. 
The metro system is outstanding, with 69 stations on seven lines. Starting or relocating business in Brussels means being mobile. In addition, the railroad network is dense and provides an efficient means of transportation between villages and cities. Brussels Nord, Brussels Centrale, and Brussels Midi are the three principal stations on the same route in Brussels. 
The Brussels Midi railway station, in the south, is the busiest because international high-speed trains like Eurostar and Thalys stop here, making it simple to go to Paris and Amsterdam. 
The Brussels Ring (R0) is a significant artery for commuters and contains a considerable dedicated transportation infrastructure. In Brussels, however, traveling by automobile is not recommended. During rush hour, traffic can be very congested. It may be more helpful to stroll at times. 
8. Compensation guide/salary  
The average monthly pay is 3,486 euros. This indicates that half of the workforce earns a maximum of 3,486 euros, while the other half earns more. The largest group, which accounts for 43 percent of all employees, earns between 2,500 and 3,750 euros gross each month. 
Monthly, 10% of all employees earn less than 2,295 euros gross. On the other hand, 10% of employees make more than 5,886 euros on a gross basis. In general, those who work in Brussels earn more than those in other locations which is a good reason for doing business there. Luxembourg has the lowest wages in the country. 
9. Local tax breaks  
Belgium has among the highest tax rates in Europe. Personal income tax rates, for example, can exceed 50% for the top incomes, compared to an average of 38% in the rest of Europe. 
If you work in Belgium as a foreigner, you are normally required to pay Belgian taxes and file a tax return. Property owners may be subject to a variety of taxes, including property tax, gift tax, and inheritance tax.  
If you make money outside of Belgium, though, you almost definitely won't have to worry about double taxes. Over 150 agreements with other nations exist to protect citizens from paying additional income tax in their own country. 
Business Brussels: Conclusion 
Brussels is one of Europe's most business-friendly regions. No other European city has similar infrastructure and services within such a realistic and manageable boundary. Brussels, more than any other European city, benefits from a perfect investment and economic growth environment making it a safe environment for business expansion.  
It's an appealing investment site because of its company tax benefits, low cost of living, good quality of life, and public services, as well as a diverse range of economical office space and lodging options and a rich cultural tapestry. 
We highly recommend you to have a look at the office spaces in Brussels, especially considering that Flexas.com has a wide range of options and highly qualified experts to help you with finding a perfect space matching all your needs!