Benefits of expanding business to Paris: 10 things to know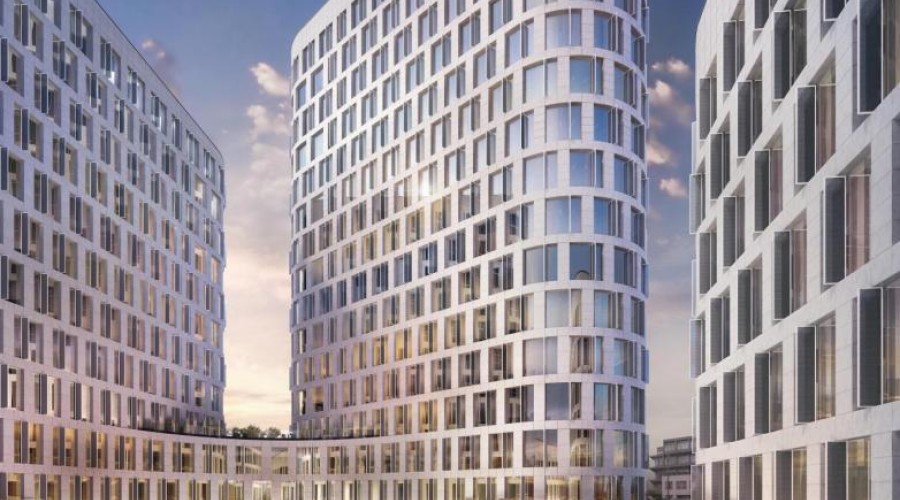 Are you planning on expanding your business to Europe? Or starting a new one here? Consider Paris! It is an appealing destination to do business because of its pro-business atmosphere, advanced financial industry, and talented workforce, which is very benefitting companies and entrepreneurs moving here. Paris is also one of the most attended cities in the world, with a significant cultural effect.  
Business and economic development are likely to continue in Paris across a variety of industries, including big tech and start-up communities with huge funding rounds, services, and construction, according to the national bank, which benefits local and foreign businesses here. With Brexit moving forward in the United Kingdom, France (and particularly Paris) has embraced new chances in the face of such uncertainty. To that end, the government is putting in place policies that will continue to attract global investment. Here is the main information you need to know: 
1. Culture  
Paris has so much to offer. Michelin-starred restaurants coexist with old cafés, and world-class museums are only a short step away from great thrift stores. Starting a business in the French capital means never have a struggle of finding things to see and do, they'll find you themselves.  
French culture, which is a capital of fashion, gastronomy, art, and architecture, is most usually linked with Paris. Musée du Louvre, Centre Pompidou, Musée d'Orsay, are ones of dozens great museums worth visiting. Not only this city is a capital of art and fashion, but also cafe culture.  
Cafés in Paris have long been centers for social activity, serving as the typical Parisian gathering spot for relaxation or refueling. Therefore, there are hundreds of great places for client meetings, or just chilling.  
Also, if you want to escape from the busy center boulevards, there are several amazing parks. Bois de Boulogne is perfect for a proper day out, Jardin du Luxembourg has many activities for children, including competitive chess tournaments and plenty of sunbathing area around the boat pond. And many other parks to visit.  
2. Business culture  
France is one of the world's most advanced and industrialized countries, which makes Paris a great choice for starting or expanding your business It has one of the greatest economies in the world, being a European leader. Here are a few important things to know: 
Use the phrases "monsieur" or "madam" (mister or misses) when addressing a business partner. 
French people are recognized for their elegance and style. Always keep your outfit in mind while meeting with a French person. Your image and the initial impression must be constantly correct and nicely presented. 
If you need to schedule a business meeting, you should do it in advance. Also, be on time for your meeting, since French people have tight schedules. 
3. Business location  
Paris has a lot of business centers as well. The business district of La Défense is the largest in Europe located in the Hauts-de-Seine region, which spans 160 hectares. With roughly 3600 enterprises on its grounds, including 15 of the world's top 50, this commercial area is undoubtedly one of the most well-known in the city. 
The business district of Bourse de Paris is located in Paris's 2nd arrondissement, right in the center of the city, and symbolizes the historic financial area of the city. The central business district is the major business center of Paris and is often referred to as the 8th arrondissement. It has over 33,000 organizations and over 3 million m2 of office space utilized by businesses from various industries (trade, services, real estate, banks, etc.). Sentier tech comp – silicon sentier (nick) 
There are many hidden treasures in the heart of Paris, which is one more benefit of expanding business to there – you will never be bored after work or on the weekends. It is full of gorgeous areas, both ancient and new, in addition to the world-famous region that draws visitors. One of them is Le Sentier, a region in Paris's 2nd arrondissement that was traditionally recognized as a multinational textile and garment manufacturing sector, but nowadays famous for attracting a growing number of start-ups, earning it the nickname Silicon Sentier. This district is perfect for young entrepreneurs starting business in Paris or companies that plan expanding to France. 
4. Affordability  
If you want to live in Paris, you'll need to figure out how much money you'll need monthly. Paris is one of the three most expensive cities in the world, according to The Economist's rating. However, two million people live in the French capital despite this and a lot of them are conveniently doing their businesses there. It is also important to take housing prices into account.  
The average rent for an apartment in Paris is €1599, and a furnished apartment is around €1725. 
If you want to rent a one-bedroom apartment in the center of the capital, it would cost you €1.300 on average and €920 outside the city center.  
For the three-bedroom apartment, the costs are €2.700 and €1.800 in the center and outside of it respectively. Without rent, a family of four would spend around €3.400 a month, while a single person's projected monthly expenditures are €950.  
The overall cost of living in Paris is 4.13% higher than in Amsterdam, while the average rent in Paris is 10.97% lower than in Amsterdam. Some districts of Paris are developing faster than others, and office leasing costs in the city may vary. 
5. All necessary licenses/permits/registrations 
Foreign citizens in France have been given more opportunities to follow their entrepreneurial goals by doing their businesses. According to the Ernst & Young G20 Entrepreneurship Barometer report 2013, starting a company in France is easier than in most other G20 countries: it is less expensive, involves fewer processes, and is quicker. Here are steps you need to take for opening a business in France: 
Identify its type. In France, businesses have five different categories: commercial or industrial; trades/artisan; independent or freelance professional; commercial agent; agricultural. Each of them has a local registration facility (Centre de Formalités des Entreprises or CFE). 
Determine which business structure and tax regime are best for your company. There are two types of legal business structures: a sole trader (enterprise individuelle, or EI); a company (société), such as a EURL, SARL, SA, or SAS. 
The documentation is needed for your business registration: proof of address (EDF utility bill, rental agreement); valid ID (passport or national travel ID, residence card); proof that your partner understands liability.  
Finally, submit your application through the proper CFE. They will send process your application and send your documents to the relevant bodies. Finally, INSEE will assign you a unique 9-digit identification SIREN number when you register your organization. This formal business number serves as a confirmation of your company's legal existence. 
6. Government support 
France is very business friendly and entrepreneur helping country, which makes Paris one of the best choices for expanding or starting a business. Here are some benefits your business can get: 
Banks in France are required to provide financial help to fledgling enterprises. These include a start-up credit (PCE) of up to €7.000 and a company loan (PBE). All businesses must register before they can operate.  
Pôle emploi  - the French governmental employment service assists job searchers. It is also an important partner for companies, guaranteeing effective hiring 
BPI France - provides loans, guarantees, and equity to firms from their inception until their first public offering. In collaboration with Business France and Coface. 
Bpifrance supports enterprises establishing export activities and their innovative initiatives. Besides, might provide a loan for up to €30k 
Scientipole Initiative – their goal is to link corporate and technology resources in order to aid the establishment and development of innovative businesses. Might provide an honour loan up to €20 - €60k 
The French Chambers of Commerce and Industry Abroad assist businesses in expanding internationally. They provide a diverse variety of services that are customized to each stage of a company's project 
7. Office spaces  
Doing business in Paris is a great option since there is a wide range of different types of office spaces available for rent in Paris, you have a broad diverse choice - one more benefit of expanding business to Paris. Renting an open-space office is a great option for small businesses or those just starting. For firms searching for flexibility, renting an office with a variety of services (all-inclusive or à la carte) is a great option. 
Prices also differ according to the region. Paris Central Business District - 900€/m²/an, La Defence - 540€/m²/an, Paris South - 680€/m²/an, Paris Nord-East - 515€/m²/an, 1st ring - 360€/m²/an, and 2nd crown - 235€/m²/an. Flexas.com has a lot of various offices available in France and especially in Paris, check it out!
8. Logistics  
France is a significant location for any organization looking to expand its reach in Europe (2nd European consumer market) and worldwide, thanks to its remarkable geographical location and high-quality logistical network. That is definitely a huge benefit of expanding your business here.  
Metro, tram, RER suburban fast train (which links to the metro within Paris), bus, and Noctilien (night bus) are all part of the RATP public transportation system in Paris. Six zones separate Paris and its surroundings. The metro is an extremely efficient mode of transportation that will take you everywhere you need to go inside Paris' city borders, and beyond. 
Buses are less dependable, but they still provide a great service. A single metro ticket is valid for any destination, even if the station is outside of Paris. Switches between transports are also allowed for up to 1,5 hours.  
Noctambus lines are open seven days a week between 1 a.m. and 5.30 a.m. when the metro is closed.  
Paris has an outstanding road infrastructure, and taxis rush across the streets of the city. They may also be available at the train station and in the main squares at taxi stands.   
The airport network of France consists of 27 airports that serve 130 countries. Its international airports (Roissy-Charles De Gaulle and Orly) are located in Paris, with local airports in Marseille, Lyon, Toulouse, Strasbourg, and Lille. The two airports in Paris handle 20% of all aviation traffic in the European Union.  
Even by water, there are several links to France. Ports in Ireland, the United Kingdom, and other European countries have connections to Le Havre, Cherbourg, Calais, Boulogne, and Dunkerque.  
9. Compensation guide/salary  
Paris is a good place for doing business. An employee in Paris makes about €55.000 per year on average. Salaries vary from €13.900 (the lowest average) to €245.000 (the highest average, the actual maximum salary is higher). Employees with two to five years of experience earn 32% more on average than freshmen and juniors across all sectors and specialties. Professionals with more than five years of experience earn 36% more on average than those with fewer than five years of experience. By the time they reach the 10-year experience milestone, a person's beginning income is doubled on average.  
10. Local tax breaks  
The amount of income tax you pay is determined by the earnings. However, there are some local taxes that both landlords and renters must pay, such as the residency tax. The good news is that the rate of this tax in Paris is one of the lowest in France: it is less than 14%, compared to a national average of 25%.  
The second good news is that in 2021, a large segment of the population was partially or completely exempt from the tax, and the tax should be phased down within two years. The television licensing fee, which will cost €138 per year in 2021, is the final levy. The residential garbage collection tax is paid by owners, however, if you are a renter, it may be included in your rent. 
Starting a business in Paris: Conclusion 
Paris is one of Europe's most business-friendly regions. It is a center for innovation and investment, a large client base, and a highly qualified workforce are all advantages for companies, benefitting the business expansion to Paris. All of this elevates Paris to the forefront of the world's most successful and long-term metropolitan areas.  
Therefore, we highly recommend you to have a look at the office spaces in Paris, especially considering that Flexas.com has a wide range of options and highly qualified experts to help you with finding a perfect space matching all your needs!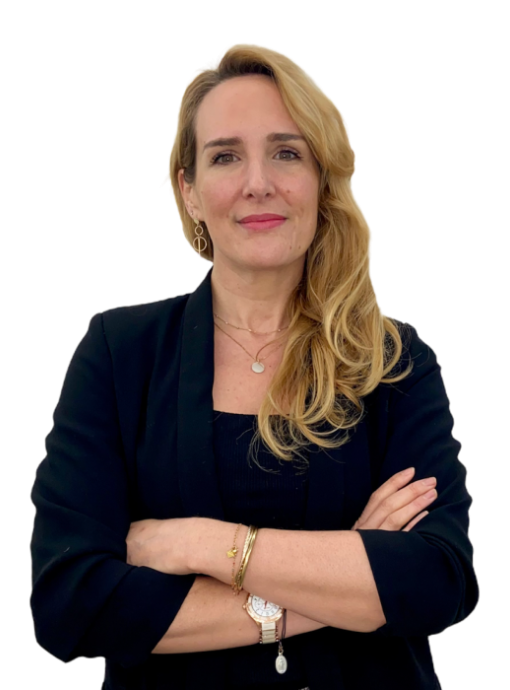 Sophie
Lloung
Paris broker