Commercial Lease Agreement vs Short Term Contract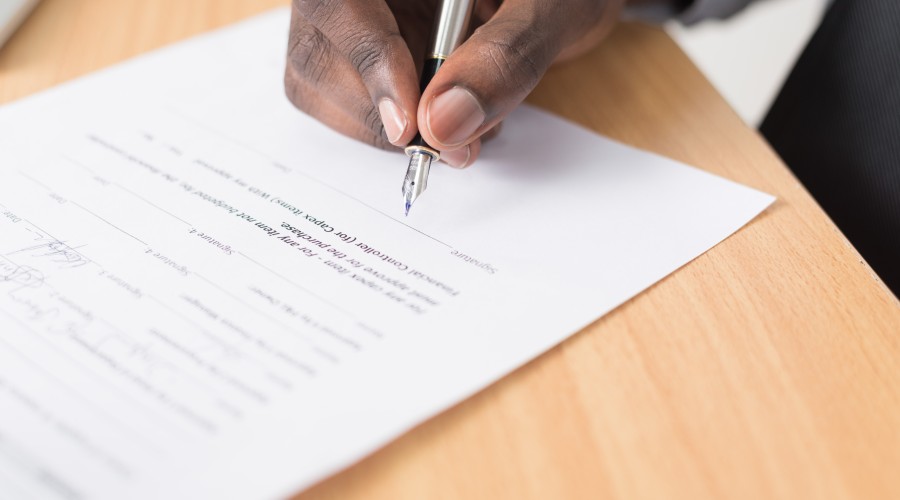 Are you looking for a new office space to rent for your company, but you are unsure about the different kind of rental contracts? This article delves into the intricacies and differences between the commercial lease agreement and the short-term contract, emphasizing their significance for both landlords and tenants. Whether you're a landlord seeking to maximize your property's potential or a tenant looking for adaptable office solutions, this article offers a comprehensive guide to navigating the complex world of rental contracts. 
Commercial Lease Agreement 
A commercial lease agreement is a binding legal document that specifies the terms and conditions of renting a property for business, industry, or craft use for a minimum of 9 years. Most of the time the contract can be terminated by the tenant after a three years period, therefor this contract is also referred to as a 3/6/9 contract. It is drafted between a landlord and a tenant. The length of the contract, the amount of rent due, the permissible uses of the property, the duties of the tenant and landlord, and other terms and circumstances that regulate the relationship between the parties are often specified in the lease. Due to the specific nature of the property and the particular demands of the businesses who rent them, commercial lease agreements are often more complicated than residential leases. 
The required elements of the commercial lease must be considered when signing the agreement. These clauses make sure that everyone is protected and aware of their rights and responsibilities, including the landlord and the renter. The ability to renew the lease, the minimum period of the lease (9 years), the potential for early termination (mostly after 3 or 6 years), sublease possibilites or cession, and the rent review procedure are among the requirements. The business lease agreement also must specify the costs, fees, taxes, and laws pertaining to the security deposit. It is also crucial to specify the conditions under which a termination clause will be put into effect, the notice and termination processes, and the method for asking for the lease to be renewed.  
Small company owners should carefully read the provisions of a commercial leasing agreement and negotiate any adjustments that they believe are required. Understanding the conditions of the lease agreement allows company owners to safeguard their protection and ability to conduct their firm successfully. It's also critical to consult with an experienced attorney who can assist you through the process and defend your interests. 
What are the benefits for landlords? 
Commercial leases provide landlords with various advantages. First of all, as tenants sign leases for lengthy periods of time, up to many years, commercial leases offer a reliable and regular source of revenue. For landlords who depend on rental revenue to pay their property bills, this is essential. Commercial leases sometimes contain clauses requiring tenants to pay for the upkeep and repair of the property, which can assist to lower the landlord's expenditures. Last but not least, business leases give landlords a method to keep ownership of their property without running the risks and expenses of selling it. Landlords can continue to profit from their property's increase in value while still making money from it by renting it out. 
What are the benefits for tenants? 
Commercial leases have a number of advantages for tenants as well. First off, commercial leases give tenants an affordable alternative to outright property purchases for renting a place for their company. For small firms or new ventures that do not have the capital to purchase their own office, this might be very helpful. Moreover, landlord maintenance and repair obligations are frequently included in commercial lease clauses, which can lower the tenant's costs and risks. Commercial leases also give renters flexibility because they frequently give them the choice to fully renovate and furnish a space. Tenants can often lease for a very long period of time and may also give them the opportunity to extend the lease. Lastly, the legal framework that commercial leases offers renters for comprehending their rights and obligations might aid to lower the possibility of disagreements with the landlord. This is especially helpful if a tenant leases from a non professional landlord. 
Short-term Contract 
A leasing agreement that is shorter than the conventional long-term lease, which is typically between three and nine years, is referred to as a short-term rental contract for office space. Short-term leases, which may last anywhere from a few months to three years, are perfect for young companies or smaller organizations that need to be flexible in their operations. These leasing agreements can provide a number of advantages, including hardly any up-front expenses, the freedom to relocate, and the adaptability to shifting business needs. Before signing a lease agreement, it's crucial to thoroughly analyse its conditions and make sure the rental space suits your company's demands. 
What are the benefits for landlords? 
Landlords that rent out offices may benefit from using short-term leasing agreements in a number of ways. The flexibility they offer in terms of property management is one of the main advantages. Without being constrained by lengthy lease agreements, landlords may temporarily rent out their office space thanks to short-term rental arrangements. This can be helpful for landlords with properties in demand-sensitive locations or for people looking to accommodate renters who simply require a short-term office space. The possibility of higher rental prices is another benefit of short-term rental agreements, since tenants are only renting the office space for a brief period of time and mostly the space is already turn-key. Besides that, short-term lease agreements can provide landlords the chance to evaluate prospective long-term renters. Landlords may assess tenant compatibility and see if they are a suitable fit for a longer-term lease in the future by renting out their office space on a temporary basis. 
What are the benefits for tenants? 
Short-term lease agreements can be very advantageous for tenants searching for office space in a number of ways. The flexibility they offer is again one of its main benefits. For companies who want temporary workspace or are unclear of their future intentions, short-term leasing agreements allows them to rent office space for a constrained amount of time. Also, tenants may have additional alternatives and variety in terms of office space possibilities thanks to short-term renting agreements. They can more easily upscale or downscale their business, if needed. They have a greater selection of office options to pick from, such as (full) serviced private offices, coworking spaces, and shared offices, and they frequently locate premises in desired areas that would not be offered for long-term leasing. Another benefit of short-term rental agreements is that they may be more affordable than long-term ones, because most of the short-term alternatives are already turn-key offices which don't need a high investment to move in. In some cases, the offices are even fully furnished. Instead of going through the whole process of assessing the right long term office solution, the design phase of the fit-out and the furniture, a company can just move in a full-service solution within weeks. All extra matters like cleaning, IT, utilities, coffee etc., are often taken care of by the service provider. This saves companies precious time that they can spend on their core business. Last but not least, short-term lease agreements may be a useful tool for renters to assess a possible long-term office space. Tenants can determine if office space fulfils their needs and is appropriate for a longer-term lease in the future by leasing it for a limited time. 
Capex & Opex 
In the context of commercial leasing, Capex refers to capital expenditures or one-time investments in the property, such as renovations, furnishing or upgrades, while Opex refers to operational expenditures or ongoing costs, such as maintenance or utilities. 
For short-term commercial leases, low (or no) Capex and higher Opex can be advantageous because they minimize upfront costs and allow for more flexibility in the short term. Low Capex means that there is less money invested in the property, which can make it easier for the landlord to recoup their investment if the tenant decides to leave early or not renew the lease. Higher Opex means that ongoing costs are spread out over time, rather than being concentrated at the beginning of the lease, which makes the lease more affordable for tenants who may only need the space for a shorter period. 
Additionally, companies looking for short-term commercial leases are not willing to make significant investments in a property upfront. By minimizing the Capex required, these businesses can get a foothold in a desirable location without having to make a significant financial commitment. Higher Opex, on the other hand, can be beneficial because it means that the landlord is responsible for ongoing maintenance and repairs, which can be a significant expense for tenants who may only occupy the space for a relative short period. 
Overall, low Capex and higher Opex can be a good fit for short-term commercial leases because they offer greater flexibility, affordability, and lower upfront costs. 
What does Flexas.com offer?  
Flexas.com is an online brokerage company that can help with a short-term lease on lots of office space, offering an alternative to the typical commercial lease. This unique approach allows companies to lease versatile office spaces for shorter periods of time, giving them the freedom and flexibility to respond to the changing demands of their organization and the marketplace. These short-term contracts are ideal for all companies looking for a flexible office solution. Flexas.com makes it easy for businesses to find the ideal office space for their needs by offering a wide selection of office spaces on the website. This commercial lease alternative is an excellent choice for businesses who are seeking for an office solution that is cost efficient and is easy to organise.