Tips to make your office more secure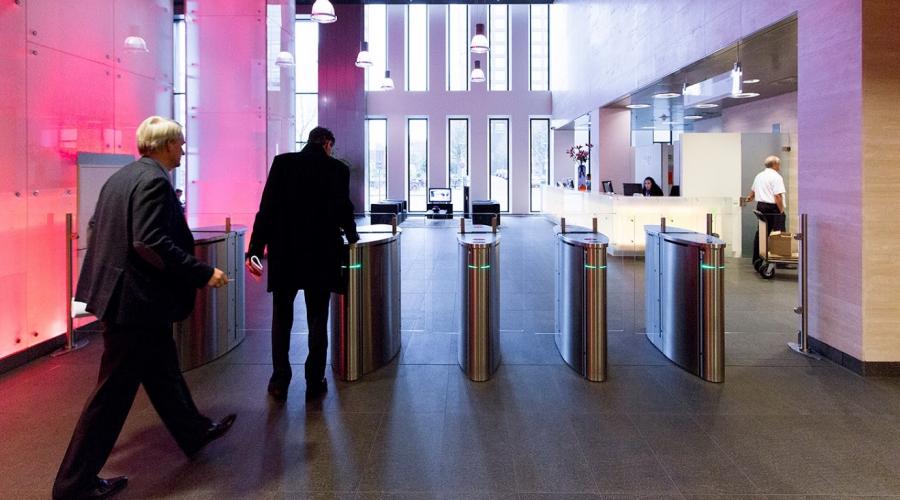 Securing an office requires a different approach than securing your home. Just think of the fact that many more people enter and leave your office space. This makes it difficult to check whether unwanted visitors are entering your office. Good security is essential in order to prevent the theft of valuable objects. These could be computers and mobile phones, for example, but also privacy-sensitive documents. Think of a part of your administration, quotations, and invoices. This is now more important than ever considering the new privacy legislation. Although this is mainly focused on online security, the security of your office is just as important. In this article, we give you some tips to improve the security of your office. 
Work with access passes within your office space 
In a large office, it is advisable to work with access passes in combination with a central reception. This way you prevent unwanted guests from entering your office without an access pass. The reception can for example work with a guest list, to make sure that someone is invited. It can also be wise to deploy security staff. Not only can the security guard intervene in case of burglaries, but the security guard will also deter unwanted visitors in advance. A burglar will prefer to choose a less secure building. 
Make sure you have a good intruder prevention system 
Not only do you want to keep unwelcome visitors out of the office during the day, but you also want to keep them out at night. For this reason, it is wise to work with an extensive burglary prevention system. You can put this system together entirely according to your own wishes. For example, choose a motion sensor on every floor of your office in Rotterdam, combined with cameras. The cameras will deter burglars, because it increases the chance that they will be caught after a break-in. If someone does try to get in, the alarm signal will be activated by the motion sensors. This also increases the chance of getting caught, as passers-by or security guards will be alerted. 
Source: deslotenmakerdenhaag.nl