Innovation in the workplace: the rise of managed offices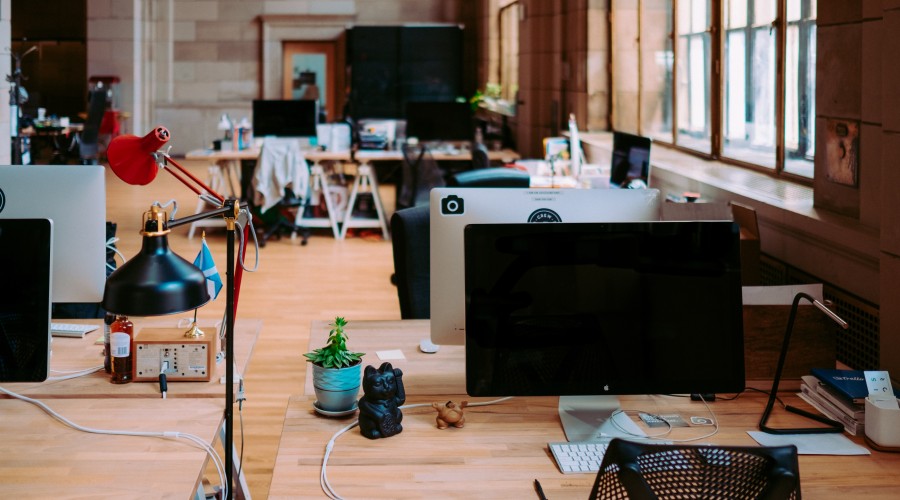 There are generally two main alternatives to consider when thinking about leasing an office space: renting a conventional office or joining a coworking space, by respectively signing a commercial lease or a short-term contract. None of these solutions meets your business needs? In that case, discover the third option: managed offices. 
The constantly evolving concept of managed offices is playing an increasingly crucial role in the modern workplace. Uncertainty about future workspace requirements has become the norm, largely due to the rapid growth of remote or hybrid working. This trend has led to a growing demand in The Netherlands for flexible, adaptable solutions: and this is where managed offices enter the picture. Unlike conventional commercial leases, they offer a dynamic response to this uncertainty, enabling companies to adapt quickly to changing needs in terms of space. At the same time, this type of office offers the confidentiality and independence of a conventional space, as opposed to coworking spaces. 
What is a managed office space? 
A managed office space is a fully equipped and furnished workspace. This revolutionary concept offers a comprehensive solution to workspace needs, enabling tenants to concentrate on their core business without the hassle of property management. 
The benefits for tenants are many. Renting a managed office gives companies total independence and flexibility, as they can rent a space without making a long-term commitment. What's more, all the tasks involved in managing the space, such as maintenance and security, are taken care of by the owners, an aspect that simplifies administrative management for companies. Turnkey offices are thus ready to use, avoiding the costs and worries associated with the set-up. The absence of capital expenditure (capex) takes the pressure off tenants' finances, allowing them to reinvest in their main activities. 
There are also numerous advantages for landlords. The short-term lease enables them to adapt quickly to fluctuations in the commercial real estate market, minimizing the risks associated with prolonged vacancy periods. Increased flexibility is a major asset, as it enables tailor-made solutions to be offered to tenants, thus attracting a diversified customer base. Moreover, tenant search management is often delegated to service providers, relieving landlords of this administrative burden. Ultimately, these types of offices offer an interesting opportunity for owners to enhance the value of their properties while simplifying their management. 
Main services included when renting a managed office 
The range of services included with the rental of a managed office may vary according to the specific policy of the office owner and the chosen level of service. The list below, however, includes some of the common services that are often included as part of the lease for managed offices in Amsterdam: 
Office furniture;  
Fast, reliable Internet connection;  
Reception services: welcoming visitors, handling mail and telephone calls;  
Meeting rooms;   
Cleaning services;   
Security services such as camera surveillance;   
Utilities such as electricity, water and heating are usually included in the rent;    
Kitchen and recreational areas;  
Administrative services;  
Technical support;  
24/7 access;  
Parking: a dedicated parking space or nearby parking facilities;   
Café and catering services. 
Which solution is best for your company? 
The choice between a managed office, a conventional office and a coworking space depends on your business needs and working style. 
Managed offices are often fully equipped with complete services, including furniture, Internet connectivity, and administrative services. They are generally best suited to businesses looking for a private, professional and flexible workspace. 
Coworking spaces, on the other hand, are more open, encourage collaboration and offer a community atmosphere, as well as a wide range of services. They are ideal for freelancers, startups and small teams looking for a flexible, dynamic environment.   
Lastly, conventional offices generally require a long-term commercial lease and management of all logistical details. They are more suited to established companies with specific needs in terms of layout and lease duration. 
Average managed offices prices in Amsterdam 
The rates for managed offices in Amsterdam vary widely, largely influenced by the location of the office and the types of services included. For a more effective price evaluation, it is necessary to use a standardized unit of around 50m2, as managed offices maintain a price per unit.  
In Amsterdam, for a 50m2 managed office unit, prices range from about €1.200 - in Noord and Zuidoost – up to € 3.500 in Zuidas. A managed office unit of the same size in Amsterdam Centrum costs around €2.500. These prices include service charges but exclude VAT.  
Rent a managed office with Flexas.com 
If leasing a managed office in Amsterdam is the option that best meets your company's professional needs, Flexas.com is at your side to help you find the ideal office space.    
 Not sure what you're looking for? No problem. As experts of the Dutch real estate market, our real estate agents are happy to guide you in your choice of the perfect office, whether it's a conventional office or workstations in a coworking space.  
Contact our experts today and find the perfect rental office for you and your business.