The office space inspired by coworking spaces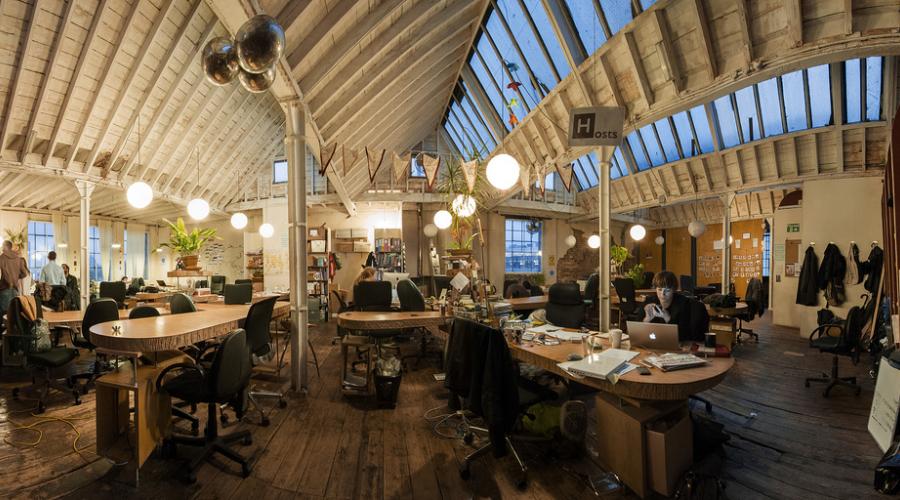 Coworking is hot and ensures higher productivity and happier employees. More and more landlords are therefore choosing to establish a coworking space in their office building. Companies also seriously consider the presence of coworking space in their decision to rent office space somewhere. This is, of course, not without reason. Various studies have shown that coworking space is very positive for organisations. 
What are the main advantages of coworking spaces? 
A coworking space offers many advantages. Some of them are: 
A vibrant office dynamic 
Sense of belonging and community 
Increased productivity 
Facilitation of cooperation 
Easily accessible networking 
Inspiring environment 
No isolation for teleworkers 
Inspiration and new insights through external contact 
Although these advantages are linked to a coworking space, this does not mean that they are inaccessible to everyone. It is of course possible to create a kind of coworking space within your own office. In this way, it is possible to use many of these benefits and inspire employees! 
Coworking space in your office 
By using the coworking space as inspiration, it is possible to stimulate productivity and facilitate collaboration. From medium-sized companies this is an excellent option for the office layout. Apply the following elements well and experience the benefits of a coworking space in your office.
The beginning? A coworking space! 
Of course, it all starts with the creation of a coworking space. For this, you choose a central area in the office and turn it into a large open-plan office. This will be the place where employees from all departments can go. This space will be the vibrant heart of your office! It is where collaborations between parties are created and where more solidarity between teams and departments is stimulated. 
Image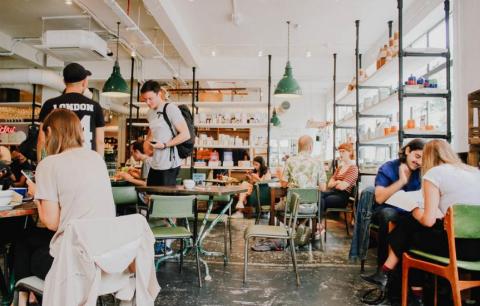 Motivate employees to work in the coworking space
To achieve this, employees from different departments need to work together. How do you do this? Make sure of it: 
a shortage of workplaces in every department 
the best coffee in the building (this is guaranteed to attract people) 
a request to departments to send one or more employees every day 
a guideline for a minimum number of hours of coworking 
Encourage interaction and collaboration 
The open office space in your office should be designed in such a way that interaction between employees automatically takes place. Think of a coffee corner where everyone comes and has a chat or a comfortable homey sitting area for informal conversations. A time when the whole co-working space goes for lunch. There are many more initiatives that stimulate interaction and collaboration. 
Another advantage 
Another advantage of the coworking space is that you can now also improve the rest of the office. Think of a quiet room where people can work in a focused way. Then the staff can adjust their workplace to the type of work they are doing. Some work simply requires more focus and effort than others. It is even possible to furnish the entire office with flexible workstations or to choose to make part of it flexible. 
One step further? Invite external companies! 
There is even an extra option for companies that are even bigger and have space to spare. You could choose to open up your coworking space to external parties. Think for example of startups, freelancers, teleworkers, flex workers, and entrepreneurs. Are you based in an office space in Amsterdam or another large city? Then this is certainly a possibility! 
It is also possible to focus on companies that overlap with your field of expertise/industry or have a specialism that is still needed. A start-up within the same industry, for example, can be a wonderful addition to the office or even to the company! 
This way, you can get acquainted and network in an accessible way. So, get inspired by coworking spaces and create a productive office with a happy staff!