Outstanding Office Space: Avenue Louise 523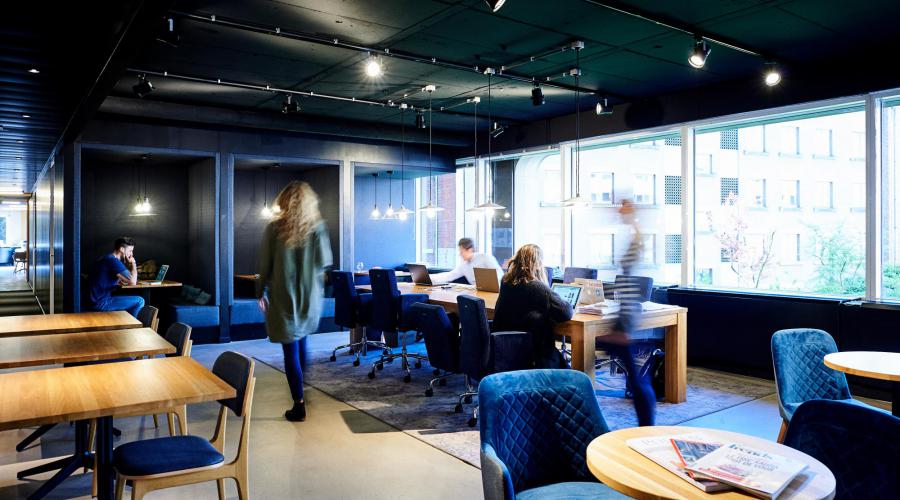 Winning a Flexas Outstanding Office Space Award is something you can be very proud of as a landlord. You can receive this award by getting good reviews from your current tenants, but also from potential tenants who come by for a viewing. In the eyes of tenants and potential tenants, the services and facilities are a big factor in a good rating. But also the location, looks and community in the building are factors that have become a lot more important in the recent years. Avenue Louise 523 is an office that has won an award. Curious why? Read below why this office in Brussels is so unique.
The Avenue Louise 523 is an Outstanding Office Space
The concept that they have at the Avenue Louise 523, is that they are really close to their community and that they try to bring everybody together. This is why they organize four events every month. Avenue Louise is in de middle of one of the most important business districts in Brussels. All of these aspects make Avenue Louise 523 a great location for companies to rent an office space.
Watch the video:
About the Avenue Louise 523
Renting an office on Louizalaan 523 in Brussels is a smart choice for every company. This office building has multiple options that you can choose from to make your office complete. There are flex offices, fixed and private offices so you always have a choice which is best for you. In the building, there are meeting rooms present for your business meetings and there is a restaurant where you can take a deserved lunchbreak. That way, you'll have everything you need in a building that is set in a beautiful green environment. Abbey of La Cambre is 15 minutes by foot and the Bois de la Cambre is right next to the building. So for a short break outside, you have a few options.