Outstanding Office Space: Luchthavenweg 81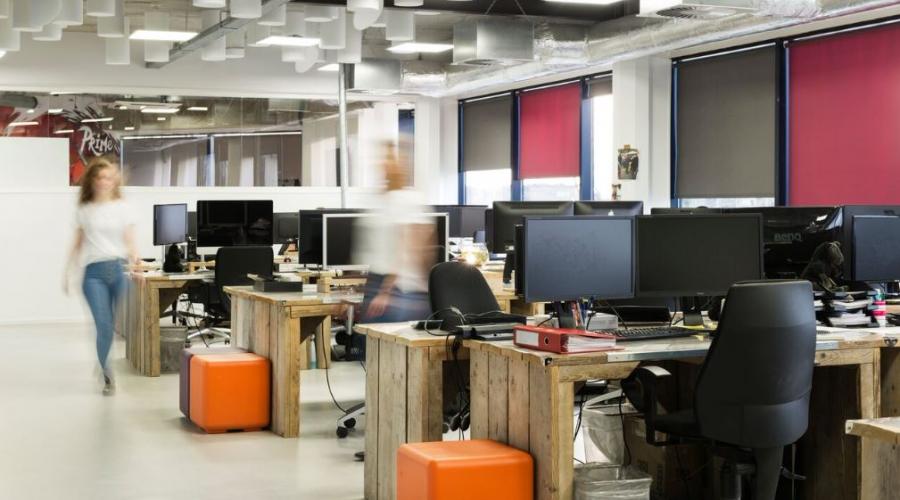 Winning the Outstanding Office Space Award is something landlords are eager to do. More and more landlords are trying to collect as many reviews as possible to win this prestigious award. This office at the Luchthavenweg 81 in Eindhoven has won this award with 6 reviews!
The Luchthavenweg 81 is an Outstanding Office Space!
The office is located close to Eindhoven Airport and offers a lot of parking space. The available facilities make this office a wonderful place to work and a great location to connect with other companies. You can enjoy a cup of coffee in the café or lunch in the lunchroom.
About the Luchthavenweg 81
You can now rent office space from 20m2 in this unique business complex at 2 minutes walking distance from Eindhoven Airport. The office is decorated with attention to the smallest detail and should make entrepreneurs, employees and visitors feel at home. The office building consists of four Atriums, each with three floors and various facilities on each floor. The office has many windows, both on the outside and inside. This creates natural light in the office and it is very pleasant to work here. There is a lunchroom in the office, where you can meet other entrepreneurs and receive guests in addition to lunch. When the weather is nice, there is even the opportunity to enjoy your lunch or cup of coffee outside.
Reviews about the Luchthavenweg 81
Image