Why is real estate transparency important?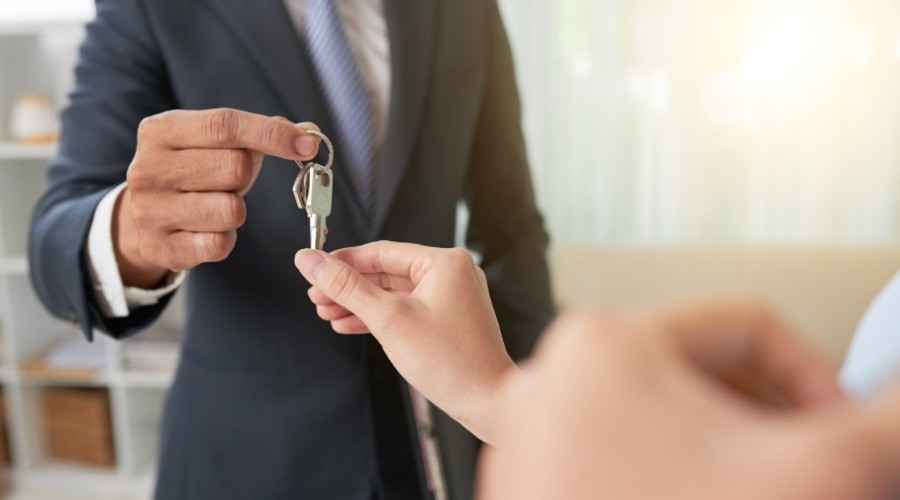 Transparency is a key component of a company's overall success. When a brand is transparent, it discloses information about its aims, values, pricing, and even sensitive facts, such as business impact on the environment. Simply said, it means honesty, openness, and commitment. If you want to be successful, you must be open and honest with your consumers from the start.  
"94% of customers are more inclined to be loyal to a brand that provides total transparency" 
Source: Label Insight
Consumers seek specifics on your quality standard, production method, corporate social responsibility, and so on, and these factors are a big concern when looking for a real estate agency. Besides, they want to understand what's included in the price they pay, how much exactly it costs and why. It's safe to say that if customers won't find this openness and honesty in your company, they will seek for it in your competitors.  
Transparency in real estate 
In many countries across the globe, commercial real estate transparency is becoming more and more popular. 
Real estate specialists help people through the greatest financial transactions, and the process may be stressful for customers. Therefore, everyone involved benefits from openness and honesty: the buyer, the seller, the agent, and the broker. 
Both buyers and sellers deserve a trustworthy broker. They deserve to know that their agent is looking out for their best interests and always giving accurate information. They are entitled to view the entire picture, not just a portion of it. 
Global Real Estate Transparency Index 2020 Rankings 
JLL & LaSalle's Real Estate Transparency Index is a must-have resource for organisations doing business in international market, as well as a unique measure of real estate market transparency. 
Here is a top 10 list of highly transparent countries in terms of real estate: 
United Kingdom
United States
Australia
France
Canada
New Zealand
Netherlands
Ireland
Sweden
Germany
A transparent real estate agent 
Nowadays, consumers have numerous options when it comes to finding a real estate agent. A successful real estate agent will be as open as possible in order to stand out from the crowd. This entails establishing trust with their clients, communicating efficiently, and knowing exactly what their clients want. These tips will ensure real estate transparency for your business. 
1. Gain trust 
To develop credibility, an agent must not only produce deals but also make a positive impression so that their clients would recommend the agency to their network. Making sure that each side of the transaction's demands is addressed is an essential method to guarantee that they trust you.  
When it comes to buyers/renters, it is critical that you tell them about the current market climate. Your clients need to see that you have transparent pricing, it matters a lot in the real estate industry. Make sure to educate customers about the current inventory, typical home/office pricing, activity, and the process they are about to go through. 
2. Communicate clearly, make it easy for the client 
A good agent must communicate, and actively listen. It's critical to stay in touch with clients by email, text, and phone to let them know you're available when they need you. Make sure your customer understands all the processes they are going through. It's essential to discuss with customers at the initial meeting whether they want to communicate through phone, text, or email. It is important for a broker to pay attention to such details. 
3. Tell your story
Transparency is more than just showing your consumers how you work, it is also about who you are and where you come from. Telling your own story, or just establishing a narrative around your business, makes you more connected and trustworthy. 
What qualities are essential for a transparent real estate agent? 
Experience
Clear communication
Honesty
Attention to detail
Enthusiasm
Listening
Understanding
Paying attention
Empathy
These are some of the main qualities a real estate broker and an agent need to have good communication with the client.  
Real estate transparency: conclusion
Real estate transparency is an integral part of each agent and broker. They must be honest, whether they are bringing good or bad news to a client, whether the price is high or low, and in any other situations. Professional real estate agents and brokers do much more than simply sell or rent out houses and offices. They should be engaged and open with their clients. Earning trust, being honest, and understanding what to discuss and offer is what makes agents and brokers professional and transparent. 
How can Flexas.com help?
Are you looking for a commercial real estate agent to rent an office space? Then you've come to the right place at Flexas.com. Searching by yourself? Use the search function to select a specific area. Or leave a search enquiry with our office specialists.