Scalehub Offices opens first business center in Utrecht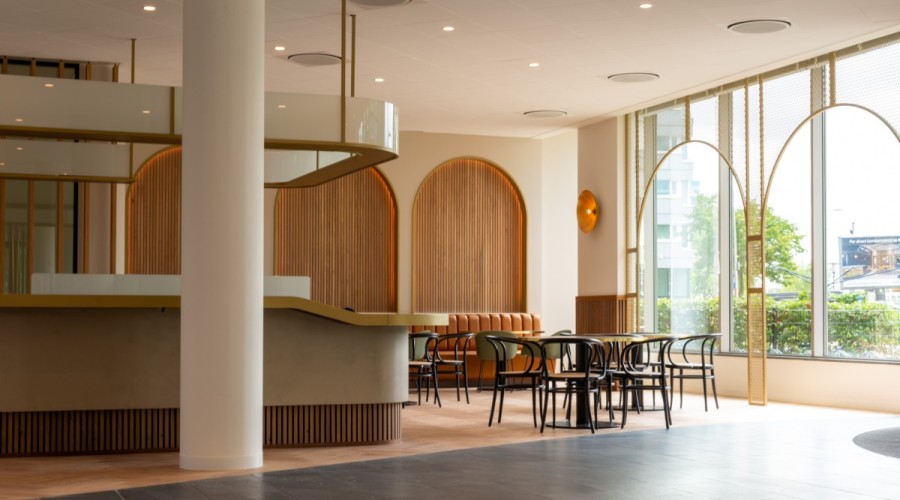 The successful operator currently has 5 locations in Amsterdam and was looking to open their first location in Utrecht. They will be renting 2,100 m2 in the 'Avenue' building at Europalaan 40. In their search for a new location, Scalehub was looking for a conventional office space where they can implement their concept and develop new flexible office spaces. On top of that, they would like to create a reception and several meeting rooms in the building. As for location, they had their eyes set on up-and-coming locations in Utrecht with good accessibility from the highway. 
After a lengthy process of going through different office building options, Scalehub Offices found their ideal location at Europalaan 40 in Utrecht. A beautiful office building with amazing accessibility. The building is located almost next to the highway and a bus stop with a direct connection to Utrecht Central Station can be found across the street.  
ScaleHub Offices offers flexible office spaces for scale-ups hosting companies of all sizes and stages. Developing full-service business centers in carefully selected locations. With five successful locations in Amsterdam, they will now be adding a sixth location to their portfolio. We wish ScaleHub all the best with their new location. Thom van Wijk and Didier Paardekooper thank you for your trust in Flexas.com!