Single tenant and multi tenant, what is the difference?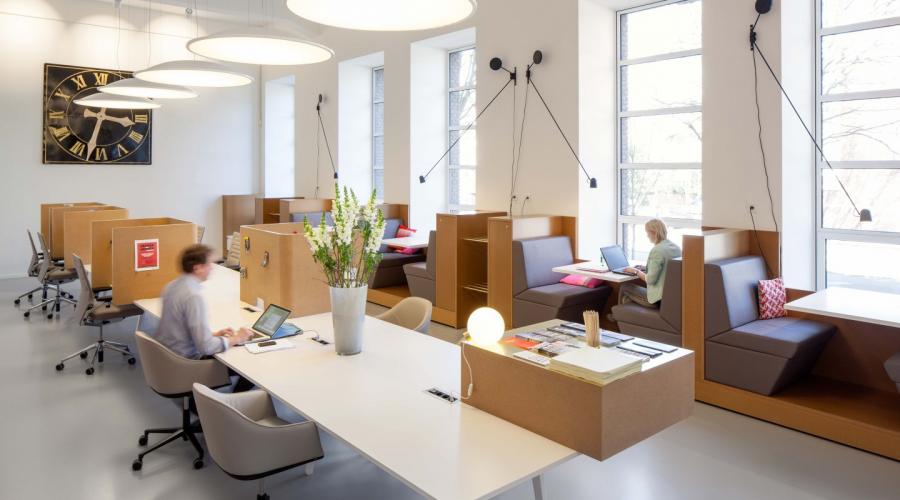 In the real estate and brokerage business, you frequently come across the terms single tenant office and multi tenant offices. Tenants are not always familiar with these terms and ask themselves whether they should be the sole tenant of a space or will lease a multi-tenant office space. But what is the different and which type is more advantageous? Read all about single tenant vs multi tenant in this blog.  
What is a single tenant office?  
Renting a single tenant office means that you rent the building in its entirety, without sharing the office with one or more other companies. Therefore, you have privacy and exclusive use within the office. 
When you choose to occupy a single tenant office with your company, you have to pay attention to several factors: 
Duration of the contract: Often you are tied to a lease contract for a minimum of 5 years. 
Furnishing of the office: You can decorate the office according to your wishes. 
Services in the building: You can choose which facilities and services you want to invest in.  
What is a multi tenant office? 
Renting a multi-tenant office means that you rent your own office space or office floor within a building with more companies or entrepreneurs. 
When you choose to occupy office space with your company in a multi-tenant building, the user of the office space is the main focus. The following points characterize renting in a multi tenant office:   
Duration of the contract: Generally, you rent the office for a shorter period with flexible rental terms.  
The rental price: It is a fixed all-inclusive rent per month.  
Managed or turnkey office: You can equip your office space as you wish or rent it including office furniture.
Services in the building: You'll make use of the general facilities that are mostly shared within the office. 
Old-style multi-tenancy is passé 
Renting an office space in a multi-tenant office building is a trend that is currently very popular in Europe. Office needs have changed a lot in recent years. Our communication technology has been advanced, which led to more freedom in where employees work. Therefore, the old way of working, where one person works almost exclusively in one individual workspace, does not support how we nowadays work.  
More and more offices are implementing hybrid work models. With the Covid 19 pandemic, people increasingly prefer to work in flexible workplaces and during the work hours they determine for themselves. Indeed, people's way of working is more and more adaptable, with the only condition of having a fast internet connection, communal areas to meet each other and a good coffee.  
Which type of office is more advantageous? 
Due to the changing office needs in the office market, a clear dichotomy can be seen between outdated buildings that often require substantial investments to meet the tenant's requirements and modern office buildings that provide the tenant with all the facilities they need. But which one is suitable for your company? 
Cost-effectiveness of multi tenant offices 
Generally speaking, multi-tenant office buildings with all modern conveniences have a higher rental price than single tenant office buildings. This is partly due to the investment costs that you as a tenant will have to make to have the single tenant building meet your needs. On balance, therefore, there is little difference between the rents of outdated office buildings that still require investment and attractive turnkey office buildings. 
The big difference is in the additional costs. The service costs consisting of, for example, small-scale maintenance, cleaning costs, costs for gas, water and electricity, internet and telephony in multi-tenant office buildings are divided proportionally over all tenants, whereas in a single tenant building these costs are borne entirely by the tenant. In addition, in a multi tenant office building you can make temporary use of general meeting rooms, whether or not for a fee, and you do not have to rent them for the entire term. Therefore, in your search for office space, take into account not only the rent, but also all additional costs. 
Do you want to rent a single tenant or multi tenant office? 
Do you need more information about these two types of offices? Don't hesitate to contact one of our office specialists. They are happy to help and they will provide you with the information about single tenant and multi tenant buildings that you'll need.