Wheelchair-friendly office space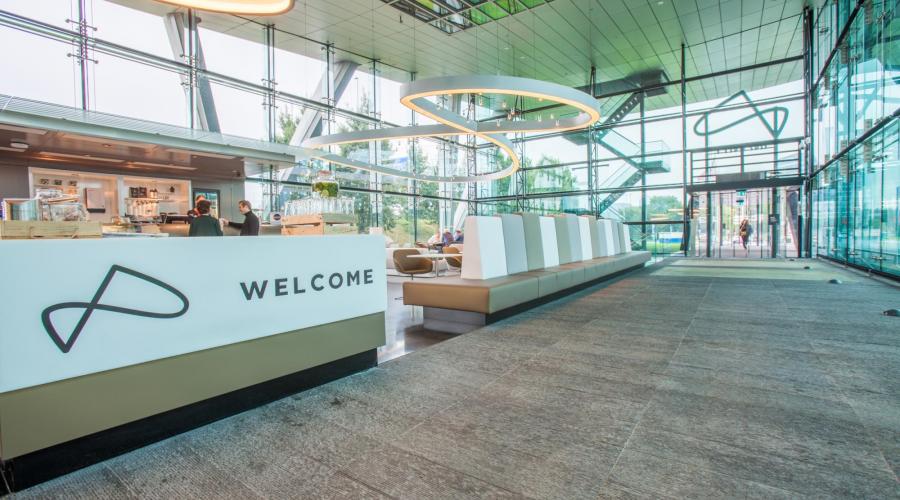 Disabled employees are full participants in the labour market. Unfortunately, however, they cannot work in just any company, because the office is not wheelchair friendly, for example. This is a shame, because it means they don't get the chance to prove themselves. Yet it can be easier than you think to make sure your office is wheelchair friendly. Read in this article what you need to give employees in wheelchairs a fair chance! 
A good office space 
It all starts with a wheelchair-friendly office space. It would be a shame if your employees could not get in because the door was too small. Therefore, when renting an office space, pay attention to the following points: 
No thresholds or wheelchair-friendly thresholds 
A wide entrance 
Ground floor office space or a lift 
Automatic doors or light doors 
Toilet with handles 
More and more offices nowadays are wheelchair-friendly, but it is important to take this into account when looking for new office space. Disabled people are always taken into account in new buildings. In fact, since January 2017, it has been mandatory for every office to be wheelchair-friendly. In older buildings, such as in the centre of Amsterdam, it is difficult to make the office buildings wheelchair accessible.  
Need an example of a wheelchair-friendly office? Take a look at one of these newly built offices in Rotterdam. 
The right material 
It all starts with a wheelchair-friendly office. If the office is suitable for a wheelchair, the biggest step has been taken. The only thing left to look at is the interior. What does a disabled person need to be able to work? Follow this checklist : 
Wide pathways between furniture 
No obstacles blocking passageways 
A height-adjustable desk 
An adjustable desk is the main investment here. That is not so bad. Entrepreneurs often expect much higher costs, but that is not necessary at all. 
Special requirements 
Of course, there are conditions that require more adjustments. When someone is not in a wheelchair, but has another condition, it is sometimes necessary to make more adjustments. In such a case, pay attention to the wishes of the employee in question; he or she can easily indicate what is necessary or not in order to be able to function properly. 
To conclude 
As a company, don't let this stop you from hiring someone who is disabled. It is no great challenge to get your office space in order and create a wheelchair-friendly working environment.