Which workwear is right for your office?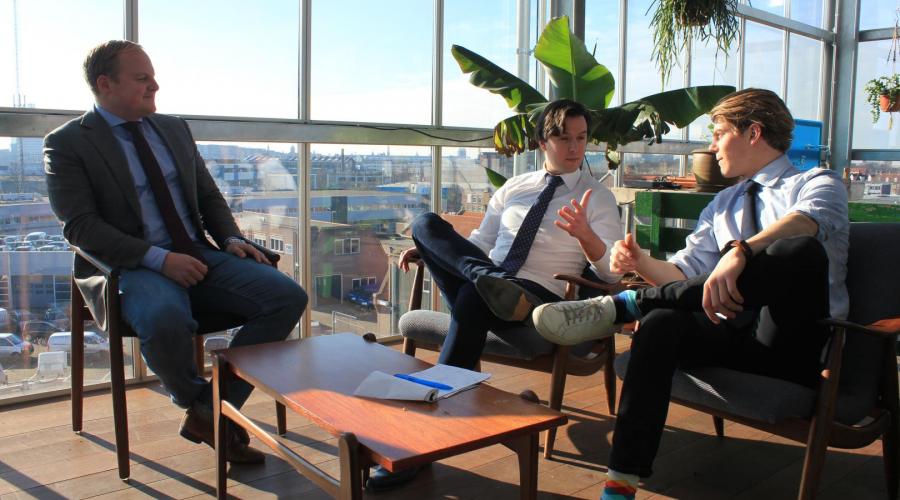 Work clothes are no longer as formal and businesslike as they were fifty years ago. Nowadays it's perfectly normal to go to the office in jeans, with sporty trainers and a cheerful T-shirt. The tailored suits, ties and pencil skirts can stay in the closet. But how do you determine that dress code in the workplace, and where is the line? 
Research by Regus (2016) on clothing in the workplace shows that 87% of surveyed Dutch people label jeans as suitable workwear. In addition, 70% of those surveyed believe that a suit and tie are too formal. However, there is a limit: 90% are against flip flops in the office and 95% think that tracksuits are not suitable for the workplace. When it comes to informal business attire, the Chinese think slightly differently: ⅓ of the Chinese interviewed by Regus wear pants at most when working from home. 
Image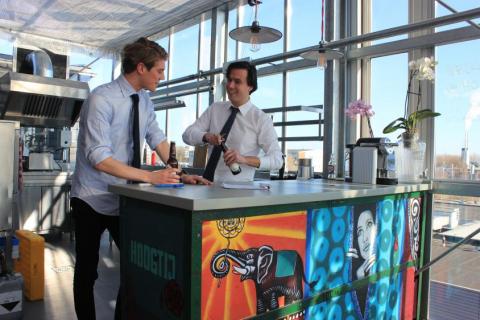 Link workwear to your company image 
Workwear is linked to the image of the company. The most important thing is to stick to this as an employer, dress in a way that you think is appropriate. This is because employees will use the dress code that you apply in the workplace as a frame of reference. On the basis of this framework, they determine what they can and cannot wear. Then, on the basis of the established image, develop which dress code will be used on the shop floor. Think about what you want to project to the outside world, and how you want your employees to see the company. 
Once the image is established, you can determine the workwear regulations. Do you have a business that values traditional etiquette? Do you operate in the legal and financial world? Or do you work in a luxury business centre like this one in Amsterdam? Then garments like trousers, shirts and jackets are a safe bet. On the other hand, make sure that employees who receive customers are always dressed in representative work clothes. A suit in a neutral colour or a business dress up to just above the knees is no superfluous luxury in this case. As a manager, many authorities advise you to wear a tailor-made suit with a tie at work. Would you like to give your employees a bit more freedom, and yourself as well? Introduce casual friday and allow everyone on the shop floor to wear polo shirts and chino trousers at most. 
Business attire for start-ups and scale-ups 
These days, creative enterprises and informal retail businesses are bursting at the seams. Chances are that your company also belongs to one of these branches - and works in an office that resembles the style of this office building in Rotterdam. In the workplace of (online) shops, marketing agencies, concept developers and art studios, the choice of workwear is a lot easier. If you have been moving in this market for a long time, and would like to compete with the young companies in the market, it is important to take a close look at your company's image. The start-up and scale-up of 2018 radiates innovation, transparency and personality. You communicate with customers as if they could be your friends. You want to be on the same page, to understand them and be understandable to them. Customers have to be able to identify with the creative concept of your inspiring company. And of course, that goes hand in hand with a clothing style that they themselves also use. Do away with the stuffy image! Let your employees come to the office in jeans, (cheerful) t-shirts and trainers. Crazy jewellery, exotic patterns and creative models: it's all welcome. But don't go over the top. Stay within the boundaries of what your customers would maximally appreciate. A target group analysis is a good way to determine the business dress code. 
Image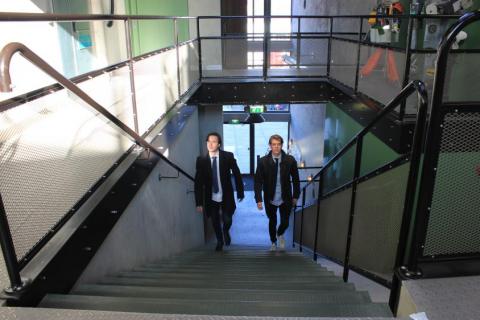 Relationship between workwear and business results 
What effect does workwear actually have on your company's bottom line? The same study by Regus (2016) found that business results improve when casual clothing is worn instead of the business suit. This is because employees feel a lot more comfortable in this style of clothing. Moreover, a perfectly matching clothing style with the image of your company enhances the experience of the customer, the customer journey. This results in (more) loyal customers and of course better results. 
Do you still want to stick to traditional workwear in the office? Then make sure your tie is not too short and your sleeves not too long. Match your shoes to your belt. And don't match your pink suit with a baby blue shirt.