How to choose an office chair? 5 tips!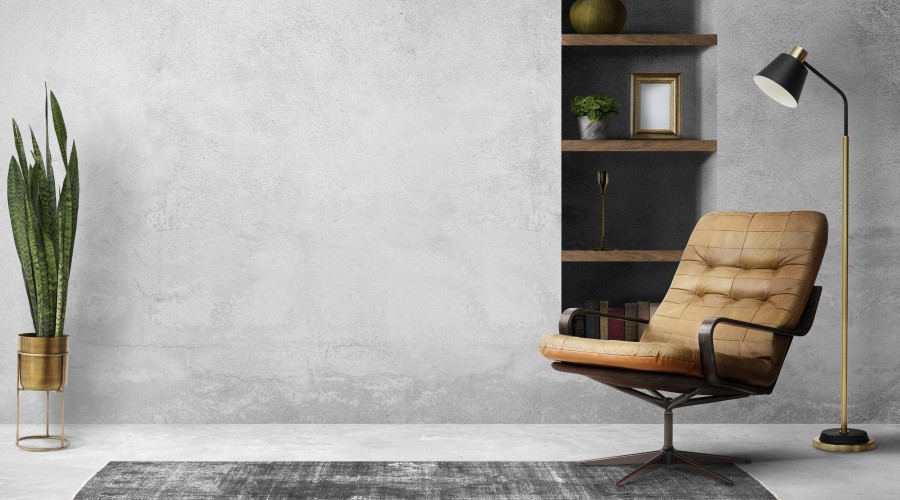 Why is it important to have a good office chair? 
Most of us work up to 40 hours a week, which makes it to 8 hours per day, and most of that time we spend seating at desks. This length of time spent in a subpar chair can result in a variety of issues in both the short and long term. Long periods of time spent in the incorrect chair can seriously harm your back, neck, and shoulders.  
Sitting puts three times as much pressure on the lumbosacral discs at the base of the spine than standing does. If your chair doesn't offer the proper level of support, it might result in a lot of different problems - poor posture, which puts strain on the joints and soft tissues and causes pain. 
The tension on the joints, soft tissues, and discs, back discomfort and muscular tightness might rise if the chair chosen badly, so this blog will guide you in making a right choice. 
5 tips on how to choose an office chair 
1. Type 
The sort of chair you desire is obviously the most important factor. There are numerous distinct designs, and certain specifications may be dictated by your workspace. Your final choice depends on many factors – size of the office and workstation, office layout, your height, whether you have back problems, whether you want the chair to be soft or hard, with or without wheels, with or without the back, the armrets and so on. Here are some examples of office chair types: 
Mesh Office Chairs – have better airflow because of their construction. 
Ergonomic Chairs – assist in preventing musculoskeletal disorders occurring because of sitting 
Drafting Chairs – complement tall or standing workstations 
Kneeling Chairs – temporary chairs that help with a back discomfort 
Saddle Chairs – posture and core-strengthening temporary chairs 
2. Support 
Support, which includes armrests, lumbar and neck support, is the next crucial factor to think about. The back support in your simple and minimal office chairs is crucial for ensuring that you sit with the proper posture. This office chair tip is important to consider of you want to spend time at the office in a comfortable and not harmful position.  
Keep in mind, that with particular emphasis dedicated to adequate support of the lumbar area, it should be able to sustain the spine's natural curve. The placement of your back determines how comfortable a seat is, thus having the option to adjust the backrest to better support your lower back is unquestionably a quality worth having. 
3. Try out your chair if you have this option 
One nice approach to test out the chair is to purchase it from an online shop, as many of them have money-back guarantees that may be quite helpful for returning items that aren't right for you. Another option is way more obvious, if you buy it in the physical store, just try sitting on it for several minutes. 
4. Adjustability 
The office chair should have a height adjustment that allows personalization. Your backrest should be adjustable as well so that it is in the best position for your work. You should be able to adjust the backrest forward or backward if it is connected to the seat.  
Ensure that from a seated posture, all adjustment settings on your office chair are easily accessible and do not need any extra effort. From a sitting posture, you have should be able to tilt, move up or down, or turn. 
5.  Consider ergonomic chair 
This option is usually more expensive than standard chairs, but it's definitely worth trying, especially if you spend sitting 6-8 hours per day and more. It has been shown that sitting at your desk for long periods of time increases your chance of having several dangerous diseases.  
More precisely, sitting on a chair that is inappropriate for your demands and physical characteristics can result in the onset of musculoskeletal diseases, which have an impact on your muscles, joints, tendons, ligaments, and nerves because of the absence of upper back support. 
The following qualities should be included in an ergonomic chair:
Adjustable seat height,  
Excellent materials,  
Seat depth and width,  
Lumbar support,  
Backrest that can be adjusted,  
Armrests. 
These were the main office chair tips to consider when choosing one! 
How to make office chair more comfortable? 
First, check if you can adjust any of these things:  
Lumbar support 
Height
Armrests 
Seat depth  
Reclining angle and tilt tension
If yes, then test them and make sure to find a perfect position.  
Your chair is not adjustable enough? 
Then here are some more tips on how to make your office chair more comfortable: 
Get an external lumbar support pillow, 
Use Armrest Pads, 
Add seat cushion or ergonomic seat cushion, 
Use footrest. 
Besides, check the position of your laptop or computer, it also might make a big difference. 
How to adjust your chair? 
Your chair's height should be adjusted so that your feet are on the ground. 
If at all feasible, adjust the desk so that your arms are in the proper position. 
Your arms shouldn't feel pulled up but rather rest at a natural angle. 
You will require a footrest if, with your armrests level with the desk, your feet don't reach the ground. 
Here are some useful videos that may help you find a right position: 
What is a perfect sitting posture? 
Knees should be parallel to your hips (or slightly lower), and your feet should be resting on the ground. 
Your knees and lower legs as well as lower legs and feet should form a 90 degrees angle.  
Maintain a straight spine and far-reaching hip position on the chair. 
A 100 – 110 degree angle should be used to slightly recline the chair's back to reduce spine pressure.  
Rest your arms on the armrests. 
Avoid bending or twisting your body to access the keyboard, it should be straight in front of you. 
The computer screen should ideally be at least an arm's length away from you, to assist your neck remain relaxed and in a neutral posture. 
The computer screen should be on your eye level, so you don't bend your neck.  
Keep yourself at least at arm's length from the computer screen. 
Relax your shoulders, pay attention to not rise them. 
Tip: deep breaths can help you return to the right posture.  
How to fix a sinking office chair? 
Office chairs that sink over time are not necessarily bad chairs.  Fortunately, there is a straightforward explanation for why this occurs - the lifts on the office chair cylinder have been gone. The seal within the cylinder begins to deteriorate and leak over time.  
Use of duct tape is the fastest approach to repair if you need to do it quickly. However, the only easy step you should do is to just replace the cylinder if you want to solve it permanently. 
Here is a full instruction for you on how to fix it: The New Way to Remove and Replace an Office Chair Cylinder (Without a Pipe Wrench) 
So, does the office chair worth spending time on choosing it? 
Yes, and yes! Purchasing a quality office chair has shown to be quite advantageous to both your health and your productivity. Making an investment in ergonomic office chairs is a good way to guarantee no back pain. You are now aware of the qualities a decent chair should have - keep in mind that buying one offers many benefits than just comfort.  
So now you know how to choose a perfect office chair. Good luck!