This office has a customer-friendly reception that welcomes your customers well and gives them a cup of coffee in advance.
This office has several meeting rooms which you can use as a tenant.
This office has high-speed fiber optic internet. 
In this office it is possible to scale up and down. This means that you can purchase more office space as you grow. It is often possible to scale up and down per month.
About this office on Strawinskylaan 1
In the World Trade Center Amsterdam is a high quality office space for rent. There is an extensive range of support services available with  the full-service concept. In this office, it is possible to rent 'turnkey', but if you want to own your own office or a customised space, this is certainly possible. There is office space available, ranging from 20 to 3,400 sqm with flexible layout and lease agreements. We also offer you the opportunity to increase (or decrease) your office space according to the growth of your business. There are many additional facilities available in the office building, such as a shopping center, a fully equipped conference center and a large choice of restaurants, making the whole property a small town.
Address
Strawinskylaan 1
1077 XW Amsterdam
This location offers managed office spaces. The services provided by managed office locations varies per location. These are often unfurnished private office spaces. For more information about the managed office options within this location, please feel free to contact us.
Services
What kind of services can I expect from this office?
Parking
Where to leave your car?
On private property or garage
Facilities
What makes this office space so special?
Accessibility
How to get to this office space.
Train Amsterdam Zuid [ 2 mins walk ]
The Neighbourhood of Strawinskylaan 1
All in's and out's about the area.
The office is very easy to access. There are several public transport connections by tram, bus, metro and train from the Amsterdam Zuid train station. This station is situated within walking distance of this office. By car, there is a direct connection to the A10 highway. There is plenty of parking space available on site and in the immediate vicinity of this building.
Look around the office.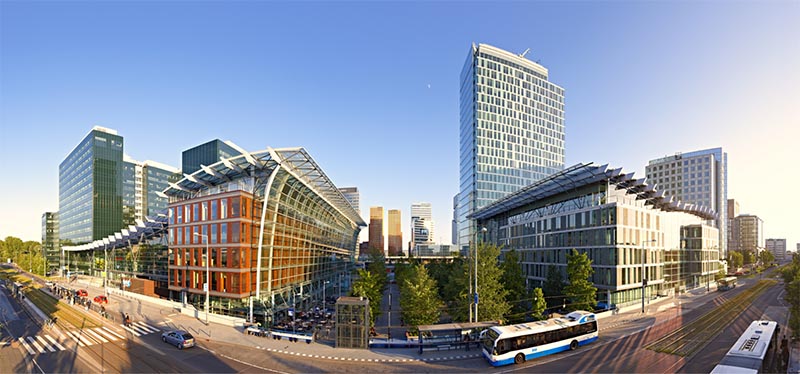 Click to view the virtual tour
Reviews about this office space
What do our customers say about Strawinskylaan 1
24 February 2016
Na veel zoeken in het WTC zelf, hebben we een mooie ruimte gevonden in de grote hal. Het WTC is een inspirerende plek om te werken.
Add new comment