Benefits of expanding business to Berlin: 9 things to know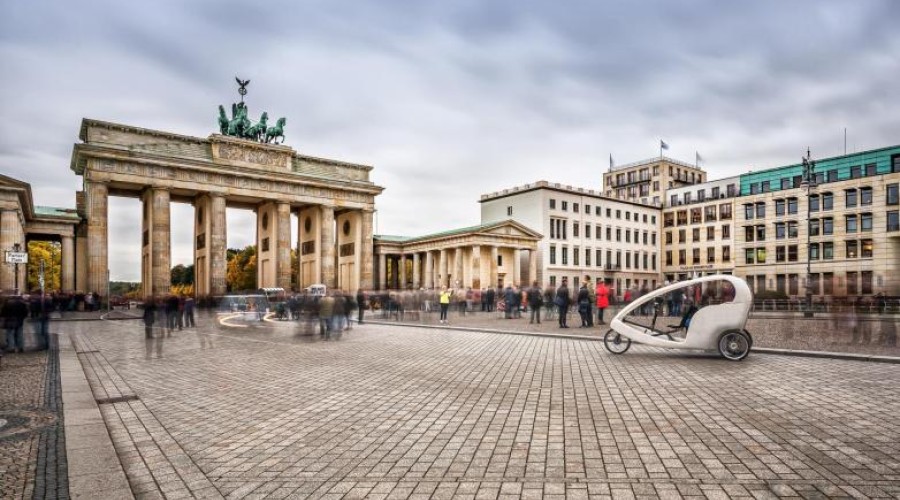 Are you planning on expanding your business to Europe? Consider Berlin! People visit Berlin for a variety of reasons: some come for the vibrant nightlife, while others come to immerse themselves in the city's history; according to the most recent archaeological evidence, people have lived in this location for over 60 thousand years. 
But Berlin also is a great place for relocating your business, and there are a lot of benefits of starting a business here as well. Companies in the creative and technology industries will find the financing particularly appealing. Start-ups and businesses looking to relocate to Berlin, develop existing local headquarters, or enter new markets can take advantage of the city's considerable investment and innovation financing. 
Germany is one of the greatest and most stable trade economies in the world, with a stable, well-developed political and economic structure. Investors can rapidly defend their rights and protect their industrial and intellectual property thanks to the country's robust legal protections. 
1. Culture   
Berlin is known as a global center for culture and creative industries. Many cultural institutions, many of which have worldwide renown, represent the city's unique heritage. The city continues to attract a large number of young people, cultural entrepreneurs, and foreign artists. 
Germany's capital is one of the world's most culturally significant cities. Berlin is well-known among students for its high-quality education, in addition to its attractive architecture, rich culture, and magnificent historic places. It is, in reality, one of the highest-ranked cities in terms of the educational quality provided by its educational institutions. 
The country is famed for its long and illustrious past, which has placed it at the forefront of European ideas, politics, and art for more than a thousand years. This history has formed a culture that blends predominantly Christian values with literature, art, philosophy, and logic, as well as a great love for beer and sausages. 
2. Business culture    
Germany is a friendly country in terms of new coming foreigners doing business there, but of course, like in any other country, there are some rules you should consider. 
Organization, planning, and excellence are hallmarks of German business culture. Their views of order, secrecy, and timeliness are reflected in business relationships. The business's decision-making process is kept at the top of the organization, with a rigorous vertical hierarchy developed and respected. 
Being on time is crucial since time equals money. When a meeting starts, Germans get right to business, leaving little time for small talk. Expats should dress nicely and attend meetings fully prepared and on time because punctuality and appearance are key. 
Germans prefer to not be surprised. Even if they enhance the outcome, rapid adjustments are unwanted. In Germany, business and business etiquette are taken very seriously. In a corporate setting, Germans do not welcome humor. Furthermore, opponents do not require or anticipate compliments. 
When doing business in Berlin, it is critical to understand that German business etiquette is quite important. Germany is an extremely individualistic country. It always necessitates a high level of respect. As a result, the greatest levels of performance are expected. Any unethical behavior could jeopardize all future business deals. 
3. Business location   
In Berlin, every type of business may find a suitable location for an office, which benefits all the foreign businesses. There are a lot of foreighners doing business in Germany. In terms of price, accessibility, network, and facilities, each area in Berlin has its unique set of advantages. Berlin's most popular office sites include: 
4. Affordability 
Berlin's cost of living is higher than the European average, yet it is the cheapest capital city in Western Europe! A wonderful utopia for all expats who desire to expand their business here or start a new one.   
Living in Berlin is more than affordable, with monthly living expenses of roughly €1.750 and an average German income of €28.100 (for apprentices) or €43.600 (for academics).  
Without rent, a family of four would spend €2.880 each month. Without rent, a single person's projected monthly spending is €850. Berlin costs 36% less than New York (without rent). The average price for renting a private room is €570, the studio is around €1.015, while apartments are €1.400 approximately.  
5. Registration steps 
Register your address in Germany (Anmeldung) 
Open a bank account
Find a tax advisor
Register your business with the tax office (Finanzamt) 
Get a trade license (Gewerbeschein) 
Register your business with the Finanzamt 
Obtain the proper residency permit
Inform your health insurance provider
Update your website
6. Office spaces 
Berlin is a very convenient city for doing business, it is a great benefit of this place. There is a wide range of office space choices. From small and cozy to big and modern ones. Doing business in Berlin seems a great choice with all the office space options. Private offices, traditional offices, creative spaces, coworking spaces, meeting rooms, and much more.  
Average rent per m2/month are 21-36.5 in Berlin Mitte district, 15-33 in Kreuzberg, 17.5-29.5 in Friedrichshsin, 23-38 in Kurfürstendamm and 17.5-29.5 in Prenzlauer Berg district.  
These are not the only district options, Flexas.com has a lot of various offices available in Germany and especially in Berlin, check it out!  
7. Logistics   
The city boasts excellent public transportation that is well-connected and offers a variety of transportation alternatives. You can utilize electric scooters or bike-sharing services, for example. Berlin is also noted for having a well-developed bike lane infrastructure, resulting in a prominent level of bicycle commuting. Doing business in Germany for foreigners becomes easier with a perfect transportation structure. 
The U-Bahn subway trains and S-Bahn regional, elevated trains, both part of Berlin's large BVG public transit system, are the finest ways to move around the city. You may even take the train to the new Berlin Brandenburg Airport Willy Brandt (BER). It connects the capital to major core European transport routes as Europe's most advanced international hub.   
In addition, the city has substantial bus and tram routes. Travelers may make use of the Berlin WelcomeCard, which provides unlimited travel on bus and train lines despite the delayed service. It provides new commers expanding the business to Berlin with a bunch of benefits of commuting.  
Driving is discouraged, as it is in any major city: high traffic and limited parking are the primary reasons. Rent a bike and pedal through the city's bike lanes and the parks for some exercise. Taxis with meters are also plentiful; they may be hailed on the street or booked in advance. 
8. Compensation guide/salary   
An individual working in Berlin makes roughly €4.340 per month on average. Salaries vary from 1,100€ (the lowest average) to €19,400 (the highest average). This is the monthly average pay, which includes housing, transportation, and other amenities. Salaries vary dramatically between occupations.  
In Berlin, most individuals make roughly €50.000 gross per year, which translates to around €30.000 after taxes. Overall, income in Berlin is determined by a variety of criteria such as occupation, experience, education, industry, firm size, and type, among others. Nevertheless, Germany is welcoming foreigners doing business there, Berling is a safe starting point and an ideal city for business expansion.  
9. Local tax breaks  
Doing business in Germany is not that hard for foreigners in terms of taxes and other obligatory payments, here is a quick guide to it. 
Taxes, insurance, and pension payments are monthly subtracted from your salary.  
If you are an employee, the income tax is deducted from your income. If you work for yourself, you must report your earnings to the Finanzamt. You have the option of transferring it or allowing them to withdraw them from your bank account. You can pay income tax every year if you have a low income. If you earn a lot of money, you'll have to pay it every month and modify it once a year. 
Health insurance is compulsory in Germany. It equals about 15.8% of your gross income, but your employer pays half of it. 
When you work, you pay into the public pension system. When you retire, you will receive a government pension. The public pension is optional for self-employed people. You will not receive a pension if you do not contribute to the public pension. 
If you earn money in Germany, you must pay taxes on your earnings. The German tax system is progressive, meaning that the tax rate rises as taxable income rises. The majority pays income tax through payroll deductions. If you work in Germany and have many professions, own a business, or are self-employed, you must file an annual tax return to calculate your income tax.
| Income | Tax Rate |
| --- | --- |
| Less than 9.984 euros | 0% |
| 9.985 - 58.596 euros | 14% to 42% |
| 58.597 - 277.825 euros | 42% |
| More than 277.826 euros | 45% |
Are you ready to start or expand a business to Berlin? 
Berlin's economy is quickly expanding. For years, Berlin has been the clear leader in a national comparison and yet stays a popular choice for foreigners wanting to do business there or expanding an existing one. In terms of employment generation and new firms, the capital is likewise well ahead, a lot of businesses benefit from it. Companies and start-ups will find ideal circumstances for laying the groundwork for their economic success here. 
We highly recommend you to have a look at the office spaces in Berlin, especially considering that Flexas.com has a wide range of options and highly qualified experts to help you with finding a perfect space matching all your needs!   
View offices in Berlin Contact our experts
Read more: