Obligatory energy label C for offices: here's what you need to know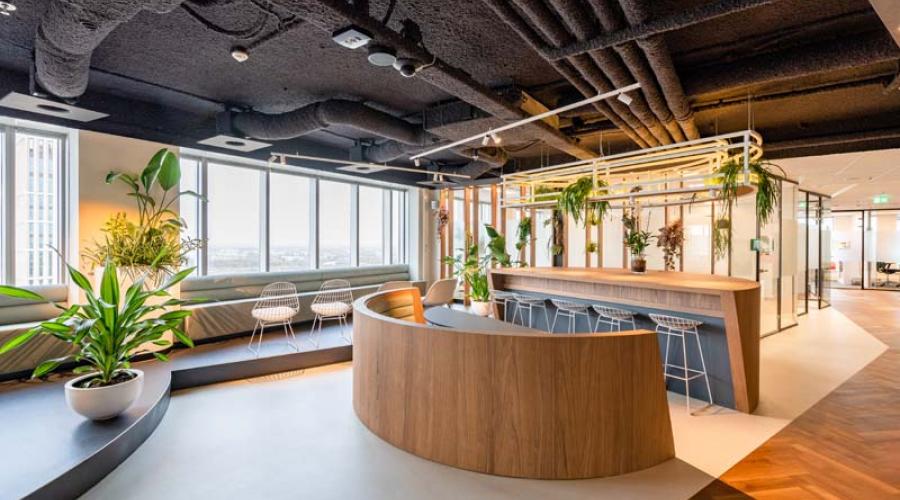 By 2023, according to the goals in the Energy Agreement, every office must meet energy label C. This means that offices that have a lesser energy label, i.e. D through G, must adjust. If this does not happen, these energy-guzzling offices can no longer be rented out and will be closed 
An analysis by real estate manager Colliers shows that 10% of office buildings do not have energy label C (or better) and that even 38% of offices have no energy label at all. This concerns a total of 27.5 million square meters that does not meet the minimum requirements. Time is running out but fortunately there are solutions to make your office building more energy efficient if you do not yet meet the requirements. 
What is an energy label? 
The Netherlands has laid down in a climate agreement that global warming must be limited. This means that the emission of greenhouse gases must be reduced. One of the solutions that will help achieve this is to invest in energy-efficient buildings. 
An energy label has been introduced to show how energy-efficient a building is and to identify energy-saving improvements. There are different energy label classes, with G being the least and A++++ the best. The class of a building is determined on the basis of its primary fossil energy use, expressed in kilowatt hours per square meter per year (kWh/m².yr). The less primary fossil energy that is consumed, the better the energy label of a building is. 
What does energy label C for offices mean? 
Image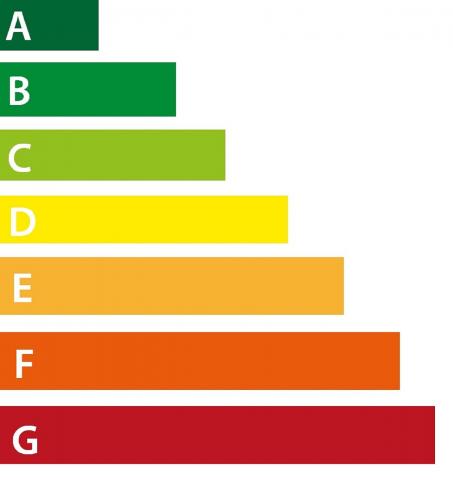 When selling or renting utility buildings, which includes offices, an energy label is mandatory. In addition, office buildings in the Netherlands must have at least energy label C by January 1, 2023, and otherwise these buildings will be closed. This means that the office may have a primary fossil energy consumption of up to 225 kWh per m2 per year to meet the requirements of Building Decree 2012. 
This obligation applies to both the owner and the tenant. Both can therefore be held accountable by the competent authority. In principle, the legal owner of the building is responsible for ensuring that the office building has an energy label. The legal owner will also have to pay for the energy label. 
Determination method NTA8800 
As of January 1, 2021, a new determination method for the energy performance of the building also applies. This is done with assessment method NTA8800, which is based on European CEN standards. There are 3 factors of interest: 
What is the energy demand for a comfortable indoor climate? 
How do the cooling and heating systems in the building function (primary fossil energy consumption)? 
How large is the proportion of energy that is generated from renewable sources (such as windmills or solar panels)? 
Exceptions for energy label C 
In principle, every office building must meet the requirements but there are some exceptions. 
The office functions are less than 50% of the total usable area of the building 
For offices that have a surface area of less than 100 square meters 
When the office is located in a national monument 
The office building is only used for a maximum of 2 years 
The office building does not use energy to regulate the indoor climate; 
When the measures to achieve energy label C require a payback period of >10 years 
If the building is demolished or expropriated within 2 years 
Investigate the energy efficiency of your office building 
If you do not understand the energy efficiency of your office or perhaps do not have an energy label, there are several steps to take. 
Requesting the energy label 
Through EP Online, the national database where energy labels and indicators are registered, or through Energielabel you can request the energy label of your office. With the result you can also see how long the label is still valid. In principle, a registered energy label is valid for 10 years. 
Energy label application utility building 
The application for an energy label for offices is different than the application for a house. As an owner of an office you can apply for an energy label in the following way: 
Look for an energy advisor for utility buildings, this can be done via Central Register Technology, for example. The consultant must in any case be EPA-U certified. Orientate yourself well and request quotations to compare the differences. 
If you agree with one of the quotes, you can confirm the quote and schedule an appointment with the appropriate energy consultant. 
The consultant will come to your office on site. As the owner, make sure you are also present and have all the important documentation of the office, such as building plans, information of technical equipment and documentation of energy-saving investments, to hand.  
The energy performance of your office is calculated and recorded by the energy consultant. Depending on the chosen consultant, the result will be delivered within 10 working days and you will receive the transcript. When the office consists of more than 250 m2, you will have to hang the energy label visibly at the entrance. 
Image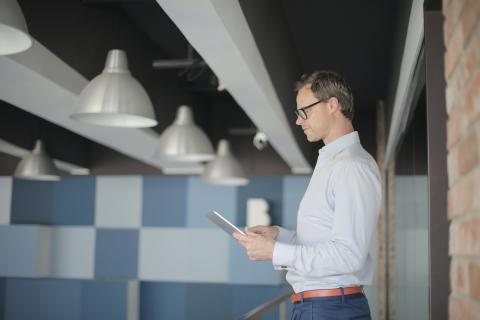 How do I get energy label C (or better) for my office? 
Do you have an office building that does not yet meet energy label C? Then there is work to be done. But where do you start? 
Often office buildings with energy label D, E or F do not need to take very drastic measures. They are often relatively small investments, such as adjustments to insulation, ventilation or possibly the installation of solar panels or hot water systems. In the following steps we explain what you need to consider if you want to achieve a more energy efficient office. 
Initially, it is important to seek advice from an EPA-U consultant (energy performance advice for non-residential buildings) on how to achieve a more energy efficient office. They can provide customized advice for your office and they will quickly map out what changes need to be made to get an improved label. He or she draws up an Approved Measurement Lists (EML), which states what needs to be done to comply with the Activities Decree Environmental Management Act. 
Explore your options for financial opportunities. The Dutch RVO grants subsidies to companies that take measures to reduce CO2, implement energy efficient techniques and opt for sustainable energy. 
Make sure that the measures are implemented at least before 2023 to avoid closing your office. Try to focus on no-regret measures, which ensure an energy-neutral office and measures that can be adapted in the future. These tips can also help you to make your office more sustainable. 
Once you have implemented energy efficiency measures, the office will need to be re-indexed in the energy label classes. Look for an energy advisor again and have the label determined and registered. 
Looking for an office with energy label C (or better)? 
At flexas.com we are happy to help you get a sustainable office and provide tailored advice. We have insight into the energy labels of an office and give you transparent information about your future office. Contact us and together we will look for an office that suits your (sustainable) needs. 
Willem-Jan
van Heeswijk
Office Space Broker